STUCA shows us why he's a frontrunner in bass music with his brand new tracks "Synergy" and "Airlock" out now on Never Say Die!
---
STUCA is a force to be reckoned with in bass music. His music is disruptive, brutally vicious, and in your face. If you listen to his stuff on the highest volume, you might rupture an eardrum. That's how heavy he goes and it's everything that we could possibly want from an artist in this genre. He's the genius behind hit bangers like "Sus," "Split," and a personal favorite, "Inferno," and it's no surprise that Never Say Die and Subsidia continue to show him love and support.
Today, STUCA is giving us more delicious tunes with the release of his brand new tracks "Synergy" and "Airlock." Two tracks that are different from what we're used to hearing. Speaking about the release he said, "I've been working almost solely around 130 BPM as of lately. I just feel like there are so many directions that I can go with the drums at this pace. If I double the kicks I get a house beat, half the drums and I get a nice slow flow trap. I think "Synergy" and "Airlock" both show the versatility and potential of new styles of music at this tempo." And we couldn't agree more with STUCA on those thoughts.
"Synergy" starts off slow in pace with harmonizing vocals on top of the melody and build-up towards an insane drop. The beauty about this track is how much rhythm it possesses, it makes you want to vibe and bob your head in unison. The sounds work together so beautifully despite the tracks' viciousness. STUCA still delivers something that's heavy and beautifully constructed.
"Airlock" instantly demands your attention from the start. Between the sounds of bullet shells hitting the ground, various voices filtering in and out of the track, there's plenty of sounds to keep you immersed in the song. The drop is sick and packed with energy to bring this two-track release to completion.
STUCA comes through with two fire tracks that will add some more spice to his already established sound – so add some bass to this beautiful Memorial Day and show him all the love. You can stream or purchase Synergy/Airlock on your preferred platform now, and don't forget to share your thoughts in the comments!
Stream STUCA – Synergy/Airlock on Spotify:
---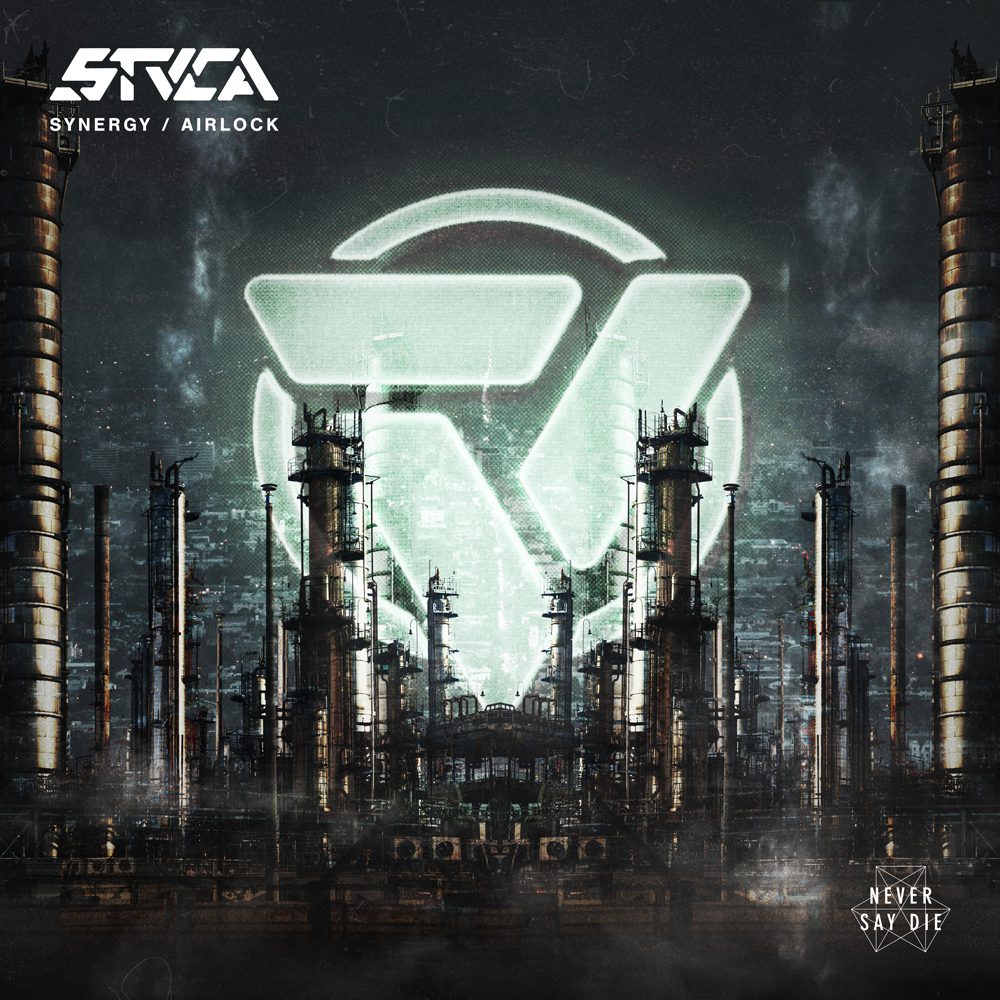 ---
Connect with STUCA on Social Media:
Facebook | Twitter | Instagram | SoundCloud