Spencer Brown might've been too young to attend raves in the '90s but he's perfected his take on the sound from that era on his new EP.
---
One of the artists in the scene who continues to impress with each passing release and performance is Spencer Brown. Over the years he's made a true home among the Anjunafamily but has also branched out for tracks and remixes on other imprints including mau5trap and Last Night On Earth. Now, he's looked to the newly minted Factory 93 Records for his latest EP, I Was Too Young for 90s Raves.
Out now across all platforms, this three-track EP from Spencer Brown showcases his love for the early days of the rave scene and puts it on full display. This isn't the first time that he's looked to the past for inspiration either, as those familiar with his previous work might remember his tune "Windows 95 on Acid" which also harkened back to the days of the past. Carrying a similar influence, lead single "Thanks, Guy" sees Spencer layer in horns and delectable drums over its groovy, chilled-out house that will immediately transport you to an after-hours lounge from that era.
Moving from the chillout room to the main room of the warehouse, "ID v14" enters the fray next. Teaming up with Raito on this track, the two looked to concoct a solid techno heater that's filled to the brim with peak-time energy, and quite frankly, they succeeded in doing so. When you listen to this one and close your eyes, you can almost feel the heat of a darkened underground venue with bodies moving all over the dancefloor. If you hadn't lost your mind yet, the warped synths that arrive on top of the booming bassline will break your brain into pieces and put it back together again during its just under seven-minute runtime.
Then, the EP's titular track makes an appearance as the release comes to a close. "I Was Too Young For 90s Raves" starts off in a minimalistic way with just the drums and hi-hats entering the ears before Spencer masterfully blends in a dynamic range of sounds that will hypnotize upon impact. Melodic at its core, the progression on this one is top-notch as its beat captivates the soul and will make hearts throb along the way.
This EP is one that will have anyone coming back for a repeat listen, it's truly remarkable, but we expect nothing less from Spencer Brown as he's proven time and time again to be one of the best in the scene. Our only hope is that he continues to dominate our minds with more releases like this in the coming years because it will only further solidify his place among the top.
Listen to Spencer Brown's I Was Too Young for 90s Raves EP on Spotify or give it a spin on the platform of your choice. Don't forget to let us know
Stream Spencer Brown – I Was Too Young for 90s Raves EP on Spotify:
---
Spencer Brown – I Was Too Young for 90s Raves EP – Tracklist:
Thanks, Guy
ID v14 (with Raito)
I Was Too Young for 90s Raves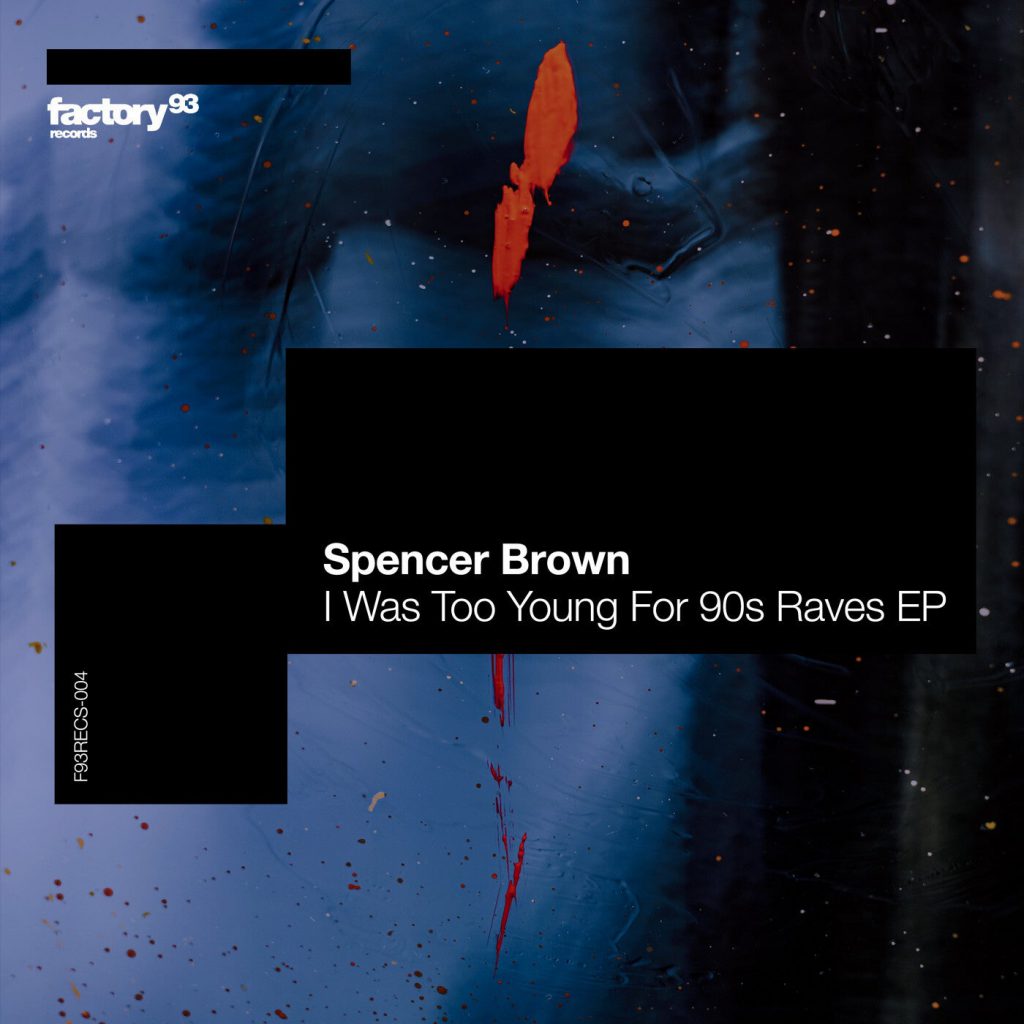 ---
Connect with Spencer Brown on Social Media:
Website | Facebook | Twitter | Instagram | SoundCloud | Spotify