Boombox Cartel is riding high in 2021 and after the release of Cartel II he swung by to chat about the EP, Cinco Mode, and plenty more.
---
Since his debut into the scene, the sweeping melodies and heavy bass Boombox Cartel brings to speakers has rightfully earned him a place on some of the world's biggest stages, and a die-hard fanbase. With the release of his first EP, Cartel, in 2017, the LA-based producer continued to prove his novelty, and since then has quenched our thirst with hard-hitting singles like "Nothing to Hide," "NEW WIP," and "Remember."
Then, last week, he gave us an entire oasis to bask in with the release of his second EP, Cartel II. Diving into different sides of his style in collaborations with JID, Calivania, and Moody Good, showcasing his insane production skills, and offering up deep, meaningful emotions, this release is an absolute goldmine from start to finish.

Between the emotive release of Cartel II, the growth and resiliency of his own Cinco Mode, and his headlining return to live shows at The Shrine this coming September, the LA-based producer has made it clear that he's not slowing down. We were able to catch up with the mastermind himself to talk about his growth as an artist over the years, the future of Cinco Mode, the backstory and inspiration for a few tracks on his latest EP, and the crazy story behind how he became a dog dad during the pandemic.
Dive into Boombox Cartel's latest masterpiece, Cartel II, by listening to the EP on Spotify or your preferred platform. Read on for our conversation where we discuss the collaborations and backstory of the EP, and what we can look forward to in 2021 and beyond.
Stream Boombox Cartel – Cartel II on Spotify:
---
Congratulations on wrapping up Cartel II! I can't wait to see what four years of hard work sounds like. What was the creation journey like for you? Did you find yourself tweaking certain tracks over and over, or creating multiple tracks and narrowing them down?
Thank you so much! I've always liked creating a ton of ideas and then selecting a group of tracks that makes sense together. Not only by picking all bangers, but finding the right ones that compliment each other.
From "Fatal Attraction" to "Veneno," it seems like there are some dark themes pertaining to love and relationships throughout the EP, and you portrayed those feelings in such an artful way – from lyrics to melodies. Can you share what sort of emotions you felt when you were creating the tunes on this EP?
"Fatal Attraction" was all about the vibes from the previous year, not super happy vibes, [Laughs] but it made the song what it is honestly. Reese and I have been working on a few tracks and we decided that "Fatal Attraction" was the one that narrated 2020 the best. As for "Veneno," that was me wanting some classic festival vibes back. The melody made me feel hopeful, as if something was about to get better.
I remember playing this track at EDC and it was so windy, I could hear the wind rushing through my headphones as I was playing it and I got the craziest goosebumps ever… A few months after that, I recorded some wind samples in the desert and added it to the song so the listeners could hopefully experience it too!
Both "Shadow" with Moody Good and Calivania and "Reaper" with JID are fantastic as well. How do you go about choosing who to collaborate with? Do you go into it with a vision, do you create the vibe together, or do you let the vocalist just do their thing over your track?
"Reaper" was a hero moment.. I admire JID's work a lot and that ID was something I didn't wanna release as is, so I didn't wanna settle on anything else. When the opportunity came up to work with JID, I just knew it was going to be perfect, I couldn't imagine anyone better for "Reaper!"

"Shadow" was a tough one, I worked with a vocalist prior to Calivania (the person who wrote the lyrics initially) and I worked for tons of hours on the track and her vocals (I'm talking about months here)… and as Moody Good and I were finishing it up, she decided she didn't want to release it anymore, and that just tore me apart. I put everything into this track just to have the collaborator pull the rug on me, and it felt horrible. I'm really happy things worked out in the end though, persistence was a big factor here and Calivania absolutely crushed the vocals! Moody Good is someone I've been wanting to work with for a long time, his style is just so cool, and I knew this darker track would be the perfect collaboration between him and I.
I think it's awesome that you chose your hometown as the location for Cinco Mode, and your set was absolutely wild. What made you decide to do that, and how did it feel to perform in your hometown? How did you curate your lineup? Were there any unexpected challenges along the way? Are you planning to curate festivals in the future as well?
I just wanted to do something back at home, the flag in Monterrey just felt right. Cinco Mode is a homie fest, just good people that make sick music. I never thought it would take off the way it has. For the previous two years, we have been doing it IRL, but because of COVID we had to take it online and it was a cool way to connect with fans. I have big plans for Cinco Mode 2022 though, we're going big!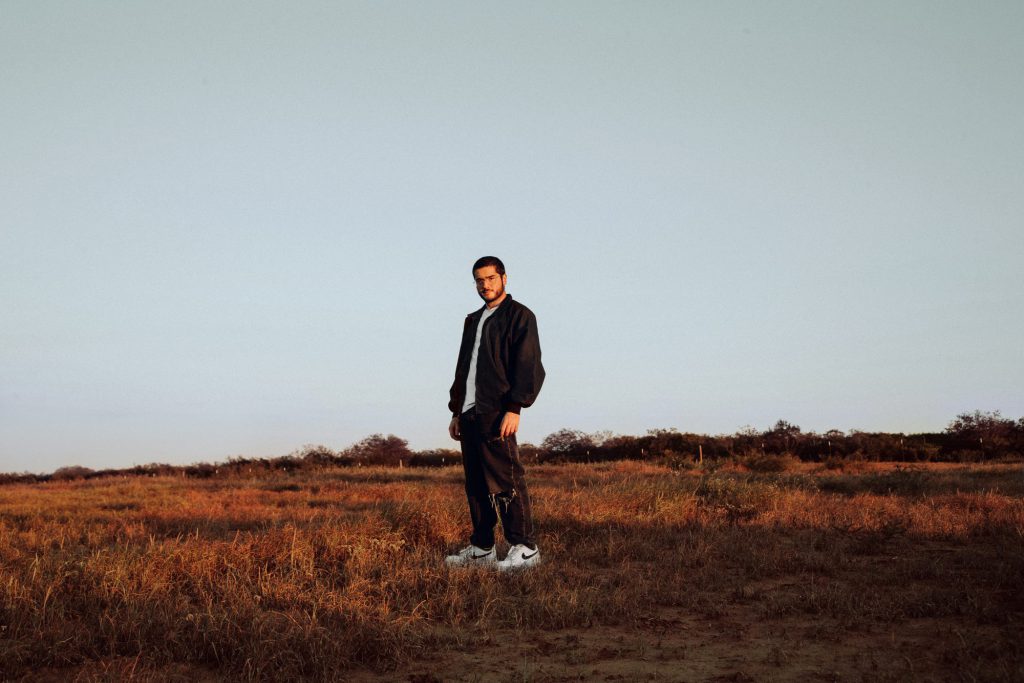 The last time we spoke was back in 2017 at Ultra Music Festival. Since then, how do you feel you've grown as an artist both in the studio and behind the decks?
It's been a crazy ride, I learned to take my time to work on music, This scene is way too fast.. Too many beats that are bangers but don't really last long enough for people to enjoy throughout the years. I've been focusing on making songs that hopefully will last forever!
How do you feel about returning to live music with your show at the Shrine in September? What part of performing live have you missed the most during quarantine? Do you think you'll continue virtual festivals in any way once live shows come back?
I feel terrified and anxious all at the same time to get back to playing shows. I really miss hearing the crowd's reactions and the energy, it's just a really special feeling that you can't find anywhere else. I feel like this year is going to be absolutely crazy since everyone is going to be so eager to get out, I can't wait! I honestly don't think I'll be continuing with the virtual festivals, but I will be streaming on Twitch more often. I found a really nice community there and am excited to keep that going!
We've loved seeing your positive personal journey with your health and life in general throughout the last year. What have some silver linings been for you throughout this hard time?
Thank you! Well touring is tough on anyone's body, the lack of sleep, bad diet, and lack of exercise really takes a toll on your body.  A blessing with this quarantine was that I was able to take a step back and slow down to work on myself. I've always been self-conscious about my weight and skin so I took this whole year to focus on that and I couldn't be happier!
Just for fun: You told us to try Campechana style tacos last time we had a chat, so are there any fresh taco recommendations we should be trying or any specific shops that have impressed you recently with delicious food lately?
I have a ton of spots I love visiting, please feel free to hit me up on IG or Twitter, [Laughs] I can't give out my secret spots here!
Finally, I think we're all dying to know, what's your dog's name? What made you choose to get a dog? How has it been being a dog dad?
NINA!! She's my everything. She was a ranch pup at my dad's farm in Texas and was fighting off boars and coyotes that wanted to eat our chickens. One night, she got bit by a boar and it broke my heart. We bonded really well and when I was down in Texas visiting my family, I just couldn't see myself leaving her! Now she's a spoiled LA pup. I love her so much, I even cook her meals every night!
---
Connect with Boombox Cartel on Social Media:
Website | Facebook | Twitter | Instagram | SoundCloud | YouTube