Boombox Cartel is back, we repeat, Boombox Cartel is back with Cartel II, a seven-track EP packed with trap tunes and festival bangers.
---
Since his arrival, Boombox Cartel has mastered the art of blending dance music and hip hop together in an effortless way. When "B2U" featuring Ian Everson dropped, people started to pay attention. And Boombox hasn't slowed down one bit by cranking out banger after banger including "Supernatural" with QUIX featuring Anjulie, "Aftershock" with NGHTMRE, and "Colors" featuring Grabbitz. 
With all that momentum brewing, it fueled the creation of Cartel, Boombox Cartel's debut EP that blessed fans with "Jefe" and "Widdit" with QUIX. This release helped build a loyal following, and from that point on he's continued to climb the ranks. Now, four years since the release of that EP, and Boombox is back with his latest work, Cartel II. 
Cartel II consists of seven tracks featuring collaborations with Moody Good, Calivania, Reese LAFLARE, and JID. As expected, the EP possesses that beautiful blend of dance music, hip hop, and trap influences, and Boombox doesn't hesitate to show off his talent and skills. But enough small talk, let's get into everything about Cartel II.
You know the deal, you can stream or purchase Cartel II by Boombox Cartel on your preferred platform. Don't forget to read on for my thoughts on the EP and tell us what you think in the comment section.
Stream Boombox Cartel – Cartel II on Spotify:
---
The opening track "MONTA," is a dreamy introduction that will put listeners in a chokehold.
There's something special about a track that slowly builds up to its peak, and "MONTA" delivers that experience in such a stunning way. The piano chords are delicate, smooth, and simple. The brief pause will make your heart melt because some real magic is about to happen. The moment the kick drum hits, you'll hear that signature Boombox Cartel sound and the rest is history. It's a superb opener to the EP.
Next up is the EP's leading single "Máquina," which was released back in 2020.
The trippy, distorted synth work during the drops will take you on a wild ride when you're listening to "Máquina." The heavenly vocals humming and harmonizing over the track add more character to the song. The final drop is truly impeccable and demonstrates the high-quality production of Boombox.
The following track, "Shadow" with Moody Good and Calivania, was decent but didn't hit the spot for me. However, "Fatal Attraction" with Reese LAFLARE and "Reaper" with JID made up for what "Shadow" lacked soon after. Boombox does an excellent job of collaborating with rappers, we've seen it before on "New WIP," featuring MadeinTYO. On "Fatal Attraction" and "Reaper," Boombox makes room for Reese LAFLARE and JID to shine, and the drops are ridiculous (in the best way) on both tracks. It's cool to see the two sides complement one another. 
"Rock Dem" and "Veneno" are two tracks that will erupt every festival or club event.
"Rock Dem" and "Veneno" are both high energy and demand all your attention. The melodies found within these two tunes are addicting, beautifully crafted, and possess that Boombox Cartel vibe. It's rad to see him back with the bangers, and hearing these played out on a big sound system will surely hit the spot.
Overall, Cartel II is a divine extension of its predecessor. You can see how Boombox Cartel has grown as a producer and continues to experiment with his sound without going off the rails. His upcoming sets are about to be bananas, especially with all this heat, so stay tuned for more to come!
---
Boombox Cartel – Cartel II – Tracklist:
MONTA
Máquina
Shadow (feat. Calivania) – with Moody Good
Rock Dem
Fatal Attraction (feat. Reese LaFLARE)
Reaper (feat. JID)
Veneno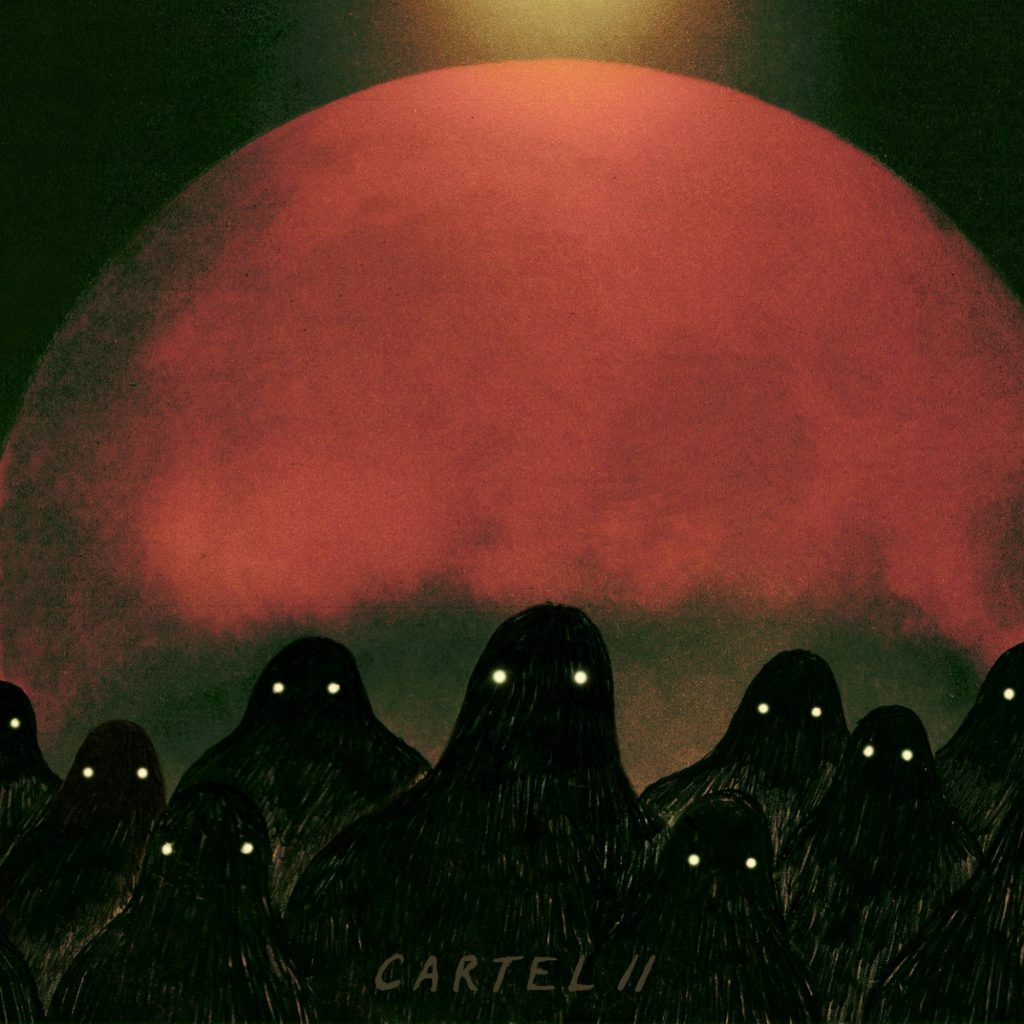 ---
Connect with Boombox Cartel on Social Media:
Website | Facebook | Twitter | Instagram | SoundCloud | YouTube