Boombox Cartel has been absolutely dominating the bass music scene as of late, and just came off a stunning performance at Ultra Music Festival in Miami!
---
The EDM Identity Team has had their eyes and ears on Boombox Cartel since their initial stunner of a release "B2U" only two years ago. The duo of Jorge and Americo hail from Mexico, and their beats are as flavorful as the food we all know and love. Their diverse musical backgrounds have brought them to the level they have reached today, and other artists have taken notice too.
Whether you've fallen in love with Boombox Cartel for their vibrant sets, or after hearing the stunning track "Supernatural" that was released last year, this is a duo who will be here to stay. After playing at multiple shows and festivals around North America, including major festivals like EDC Mexico in February, we just had to catch up with Boombox Cartel as soon as possible. That chance came at Ultra Music Festival, where we were able to sit down with half of Boombox Cartel, Americo, to chat about music, their music, and tacos!
Stream Boombox Cartel's Set from Ultra Music Festival 2017 on SoundCloud:
---
Congrats on scoring a closing set for the Mad Decent Takeover of the UMF Radio Stage. Are you excited to be closing Friday here at Ultra?
Americo: I'm very excited to be closing the show, the stage as well. It's going to be a really good show.
Do you have anything special in store for fans?
Every show is special, I think that it's all about having fun. Honestly, we're all having fun.
Your recent release "Jefe" doesn't disappoint in delivering hard-hitting trap drops that we love from you guys. How does this track reflect what you have in store for upcoming releases?
Well, that's just a little bit man, we're planning on putting out way more music. That's just the beginning honestly.
Last year "Supernatural" really took off, everyone was playing it. Has there been a favorite remix by another artist that you fell in love with?
There are a LOT of remixes we've received from that song. I wish I could go through all of them. Michael Sparks sent us a really good one, I don't even know if it is out yet. I play that out every now and then, but no I haven't dived into all of them. *laughs*
There are just so many!
Yes! We want to do an official remix pack, maybe, where a lot of people give it a shot just to see what happens.
What led to you working with Anjulie on the track?
That track had been an ID for a while, we had played it out forever. It just needed something to close everything up, make it feel like one piece. We needed a top line, someone who could sing over it, and we received an email from Anjulie and she gave it a shot. She killed it.
She was the finishing touch almost…
Yeah, it was like, the star on the Christmas tree.
Back in September of last year, you did an AMA on Reddit to answer some fan questions. Do you plan on doing this again in the future?
Of course, of course, Reddit is always our day one. So yeah whatever Reddit wants we'll organize something. We could even live stream something, like a video Q&A or AMA stuff. We'll definitely go back to Reddit and do one.
Are you guys regular Redditors at all?
Yeah, we check Reddit every now and then. That's where we find new music, we know what everyone is talking about, so we know what they like and stuff. It's just current, it's very current. Whenever an artist puts out a track it's already there, they already know what's up. They really help us out to find what we need and find good music too.
Check out the AMA Boombox Cartel did on /r/Trap HERE!
Who are some artists that you've looked up to or drawn influence from?
Oh man, a lot of artists honestly. Artists from, not in just the EDM Industry but a lot of artists in the rock world. For me, Passion Pit, I've been really inspired by Passion Pit. I've been really inspired by MGMT and a bunch of artists in the rock world. I came from the rock world. But in EDM, obviously Skrillex, everyone loves Skrillex, and Diplo and the whole Major Lazer vibe. I want to say this guy named Billboard, he does some really cool stuff. I could go on forever honestly. *laughs*
Basically the entire bass music community.
Yeah, there's a lot of hidden gems on SoundCloud. Just a few clicks away you'll find some mind-blowing music that only has 3,000 plays but it's really good stuff.
On SoundCloud do you just usually scroll through for music discovery or are you more based off of tags?
I go based off of other people's likes. Even a close friend who may not be in the industry but likes music, I go listen to what he's listening to and it just inspires us.
You have an upcoming tour that's going to hit quite a few new spots. Are there any cities you're particularly excited for?
Honestly, we're excited about every show. Always excited for the cities we haven't been to. Every city is unique, the Southern states have nice food, the Western states have the good weather, and it's just a combo of everything. Every show is special, and every show is different.
You get a nice taste of everything.
A little bit of everything, yes, exactly.
Is there a memorable show that sticks out as special?
Yes! Recently EDC Mexico, Jorge and I had a lot of fun. I think that was one of our best shows. It just felt like it went really well, and it was a really nice show, especially in our home country. We had a lot of fun. I'd say maybe Yost recently in SoCal…damn man there is a lot of really good shows. El Paso, of course, jeez I could go on forever.
Since the release of "B2U" two years ago, how do you feel you've grown as an artist?
I speak for myself, Jorge is Jorge. For me, "B2U" was one of those tracks that we wrote when we were moving to LA. That was the first time we said, "Fuck It, we're going to do music full-time". That was within the first weeks we were in LA, inspired by the LA atmosphere. Inspired by us, just what we feel because we were listening to so much music, different styles, different genres, everything. "B2U" came out like that, it was a blender of everything we were feeling and listening to. And actually Ian Everson, he was our ex-roommate from school, he sang on it. So it was a very homemade, homey track.
It all came together for that one track.
Yeah, so we were doing it just for the music. We were so new to it, we didn't know about business and stuff like social media. We didn't care, we didn't know anything, so it was just…make it and put it out. No label wanted to sign it, no one cared about it, and we were like "this feels right for us, we had a lot of fun making it" and we put it out. We put it out and two months after that, every label hit us up for it. So many DJs were playing it out, Skrillex started playing it out, and it just snowballed. But it all started with that roommate, homie, friends, organic vibe. And that's what I feel is very important in this industry, don't get distracted with the social media, don't get distracted. Just keep working on music and make music that makes you feel right.
What are your thoughts on companies like Insomniac beginning to expand south of the border into Mexico?
I think that's amazing. We're just sharing music, sharing the passion for it, going across borders and everywhere. That's what we want. If it's spreading a good message and a good vibe, then I'm totally with it.
We heard really great things about EDC Mexico this year!
Yes! It's the second biggest EDC. EDC Las Vegas is the biggest one and then EDC Mexico. That's how big Mexico is on EDM. It's blowing up man, it's blowing up. And shout out Insomniac, they always offer us amazing shows. I know we're at Ultra right now, shout out Ultra, thank you so much for having me here. I have nothing bad to say about both companies, they are just spreading love, spreading good music. I wish them all the best and hopefully to keep doing shows like this!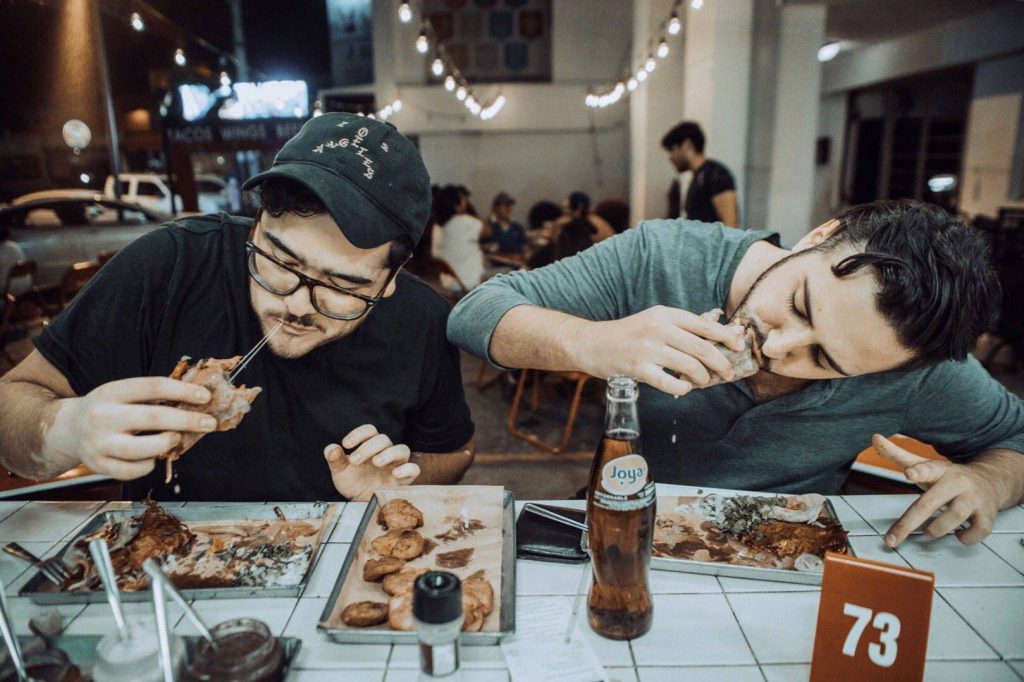 Finally, we know you love tacos…
Yes.
So what's your usual taco order?
Well, you can't go wrong with an order of Pastor, corn tortillas and pork meat. But if you're in like Northern Mexico you wanna go for some Campechanos, which is cheese, beef, pastor meat, and avocado in a flour tortilla.
That sounds amazing.
And then if you go to the center…it's all regional. Each part of Mexico has their own style of tacos. Did you know there are even tacos where the tortilla is made out of cheese?
Well, I'm from San Diego, so…  *laughs*
Yes, you know, *laughs* so they put cheese on a grill and they make it a tortilla and put beef on it. It's so revolutionary, the progression in the taco game is incredible.
Yeah it's insane, right?
So it's hard to have a favorite, I mean, all tacos are beautiful, we should treat all tacos equally. No matter if it's Taco Bell, no matter if its street tacos, no matter if it's anything, all tacos should be treated equally.
*laughs* Taco Lives Matter.
*laughs* All Taco Lives Matter!
---
Connect with Boombox Cartel on Social Media:
Website | Facebook | Twitter | Instagram | SoundCloud | YouTube