Boombox Cartel showcase their undisputed talent on their Cartel EP.
---
Boombox Cartel is a duo that consists of Jorge and Americo who began their DJ careers in Mexico and have since expanded internationally and have played at just about every major festival. They just concluded an electrifying set at Ultra Music Festival in Miami, and have now delivered a standout debut EP titled Cartel!
Check out our interview with Americo of Boombox Cartel, HERE!
It's no question that these guys are seriously talented. This new body of work, the Cartel EP, bolsters that fact. The five-track EP is crafted beautifully from start to finish. It begins with "Phoenix," which is a light and airy, melody filled track that sets the tone for the EP. It's an easy listen and flows directly into the next song, "Jefe." This track was the debut single off the EP and it's hectic in the best way possible. The song begins with some incredible bass hits and sound design that set the atmosphere for the drop. The drop of this song is where the EP really begins to pick up. It's loud, high energy, and filled with that signature Boombox Cartel sound. The third song off this EP is "Alamo." As evidenced by "B2U" and "Supernatural," this duo really knows how to find lush and powerful vocalists and lay them over outstanding production. "Alamo" begins with crisp vocals from Shoffy and soon escalates into a very trap-heavy drop.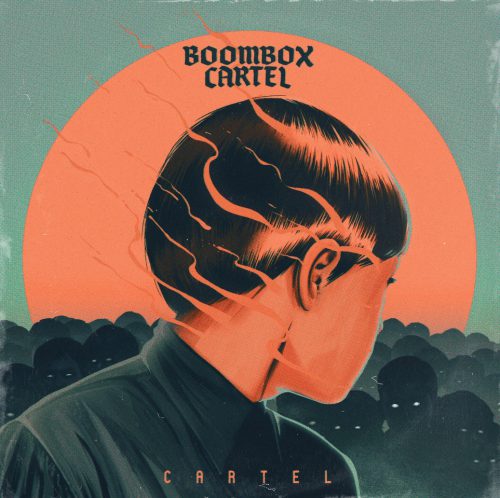 "Dem Fraid" is the next one on the EP. This song brings a guest feature from Taranchyla, who has previously worked on tracks with Jack U. The song is laced with Taranchyla's Jamaican/rasta type vocals and drops into some of the Cartel's best production to date. It's bass-heavy, trap-heavy and overall just good. The final track on this epic EP is a collab with QUIX, titled "Widdit." It's exactly what you expect from both QUIX and Boombox Cartel. They're both at the top of their games and very well respected in the bass music scene. The two of them together on "Widdit" brings both of their styles together seamlessly!
Overall, I really enjoyed the EP from start to finish. I feel that it's versatile, well produced and really showcases Boombox Cartel's talent. My personal favorite is "Dem Fraid." I've been waiting for that song to come out ever since it was teased as a remix to Borgore and G-Eazy's song, "Forbes." If you're a fan of bass music, I can guarantee you'll enjoy this album!
Stream Boombox Cartel – Cartel EP on Spotify:
---
Connect with Boombox Cartel on Social Media:
Website | Facebook | Twitter | Instagram | SoundCloud | YouTube