Duke Dumont is reviving souls with two new groovy tracks on his latest EP, For Club Play Only Pt. 7, out now for your enjoyment.
---
Duke Dumont is unstoppable. He just celebrated the one-year anniversary of his superb debut album Duality and he's getting ready to play two sold-out shows on September 10-11 at the Shrine Auditorium and Expo Hall in Los Angeles. And beyond the music, he's patiently awaiting the arrival of his first child. With so much to celebrate, it's no surprise that the house music maestro is gracing us with more music for our listening pleasure. 
Today, Duke Dumont returns with his latest EP For Club Play Only, Pt. 7. Previous editions of the series blessed us with iconic tracks like "Runway," "Red Light Green Light," featuring Shaun Ross, "Be Here," and so many more. This time around he's returning with two additional tracks featuring the sensational Channel Tres and Kid Enigma. 
The EP's opening track "Alter Ego" sees Duke Dumont team up with Channel Tres to give some ballroom realness. The deep, seductive vocals of Channel Tres inserts this undeniable sensuality on top of the groovy bassline. The drops are simply delicious and full of energy, making for a song that's perfect for people who want to strut around in confidence with all eyes on them. The best part is towards the end when Channel Tres is harmonizing with the melody which triggers nostalgia of the iconic funk era from the '60s. 
Then, Kid Engima joins the renowned producer for "Let Me Dance" to serve up some traditional house vibes. The soulful vocals and magnetic melody work so beautifully together. This song invokes the urge to vogue, spin, twirl, and do all things ballroom – it's both effortless and liberating at the same time. Once again, Duke Dumont is serving us nothing but greatness. He never fumbles the ball. We must protect this man at all costs! 
Add a little bit of spice to your weekend, and stream or purchase For Club Play Only, Pt. 7 on your preferred platform. Don't forget to tell us your thoughts in the comments below. Happy voguing, folks!
Stream Duke Dumont – For Club Play Only, Pt.7 on Spotify:
---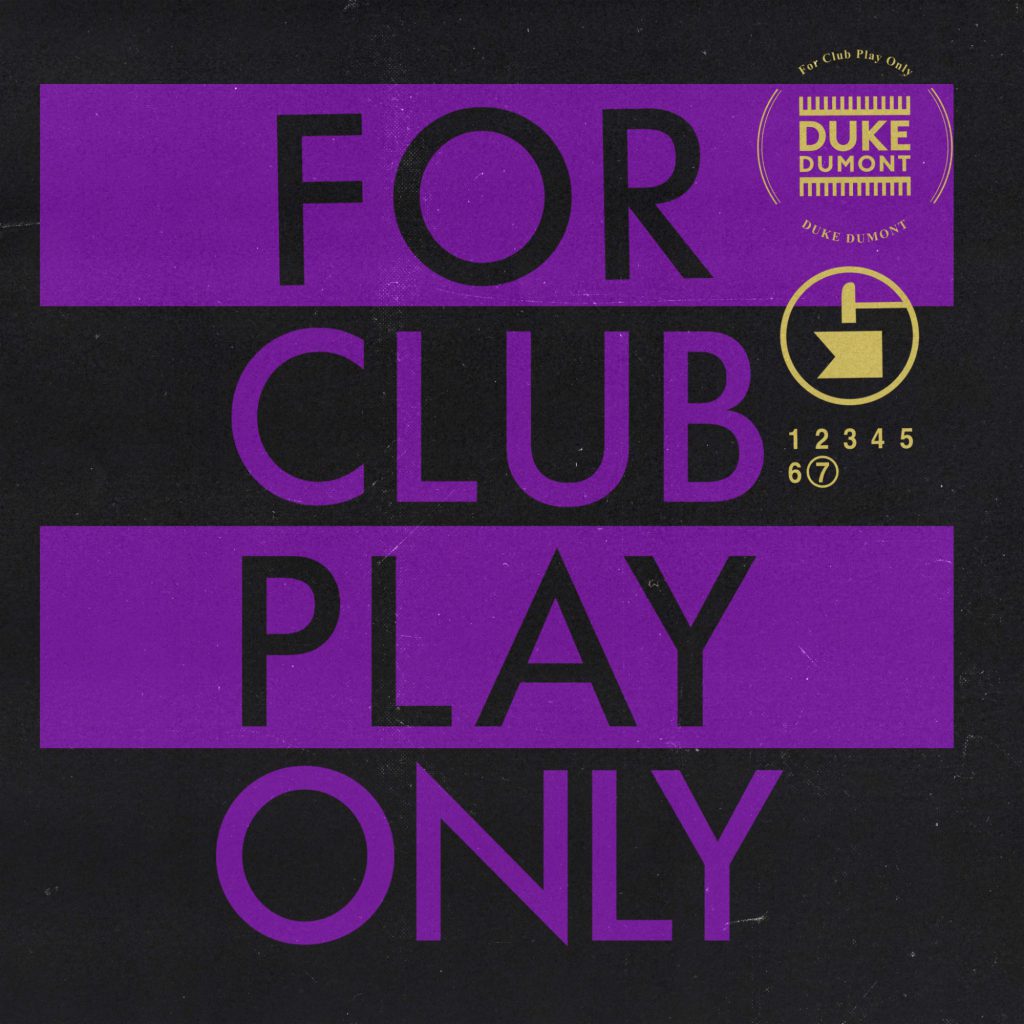 ---
Follow Duke Dumont on Social Media:
Website | Facebook | Twitter | Instagram | SoundCloud | YouTube