Check one, check two, German duo Dissolut is here to make your speakers thump with their latest track, "Speaker Test," on Wh0 Worx!
---
DJ/producer duo and Noisy Neighbours creators Luis and Sorin, better known as Dissolut, have party-forward music running through their veins. Whether they choose to focus on house, tech, progressive, or minimal, their releases are always filled with an infectious groove, sometimes super serious and at other times silly as hell. Just take a listen to "Something French," "Street Move," or "DIY," and you'll notice your body begin to bounce like it's under a spell.
Tomorrow, Dissolut adds another mood-lifting treat to their discography, in the form of a two-track EP called, Speaker Test, via the UK-based Wh0 Worx imprint. While you'll have to wait to listen to Speaker Test in its full form including b-side "Keep It Moving", you get to enjoy the title track right here and now. So let's not waste any more time and get right into the details.
Dissolut gets the blood pumping on "Speaker Test" with a fierce low octave bassline before we begin to hear snippets of disjointed voices. Once the full lyric line drops in it's impossible to avoid the bass face, as inferred by the ultra-confident vocalist. Now that the duo has you where they want you, it's time to get weird.
Seemingly out of left field, a freakishly twisted build takes listeners to the next level of crazy. It may be short-lived but it's massively effective on the brain before we fall back into the raw bassline drive. From here it's all about remaining consistent yet brilliantly bold, allowing dance floor revelers to sink into their unique body movement. With a peak hour goody like this one, it's no wonder that Dissolut is being pushed by major brands like Toolroom, REALM, and Armada Deep. It would be wise to keep your eyes and ears firmly planted on these exciting rising stars.
Pre-save your copy of Speaker Test on your favorite music platform, stream below ahead of the May 21 release, and let us know what you think of the title track in the comment section!
Stream Dissolut  – Speaker Test on SoundCloud:
---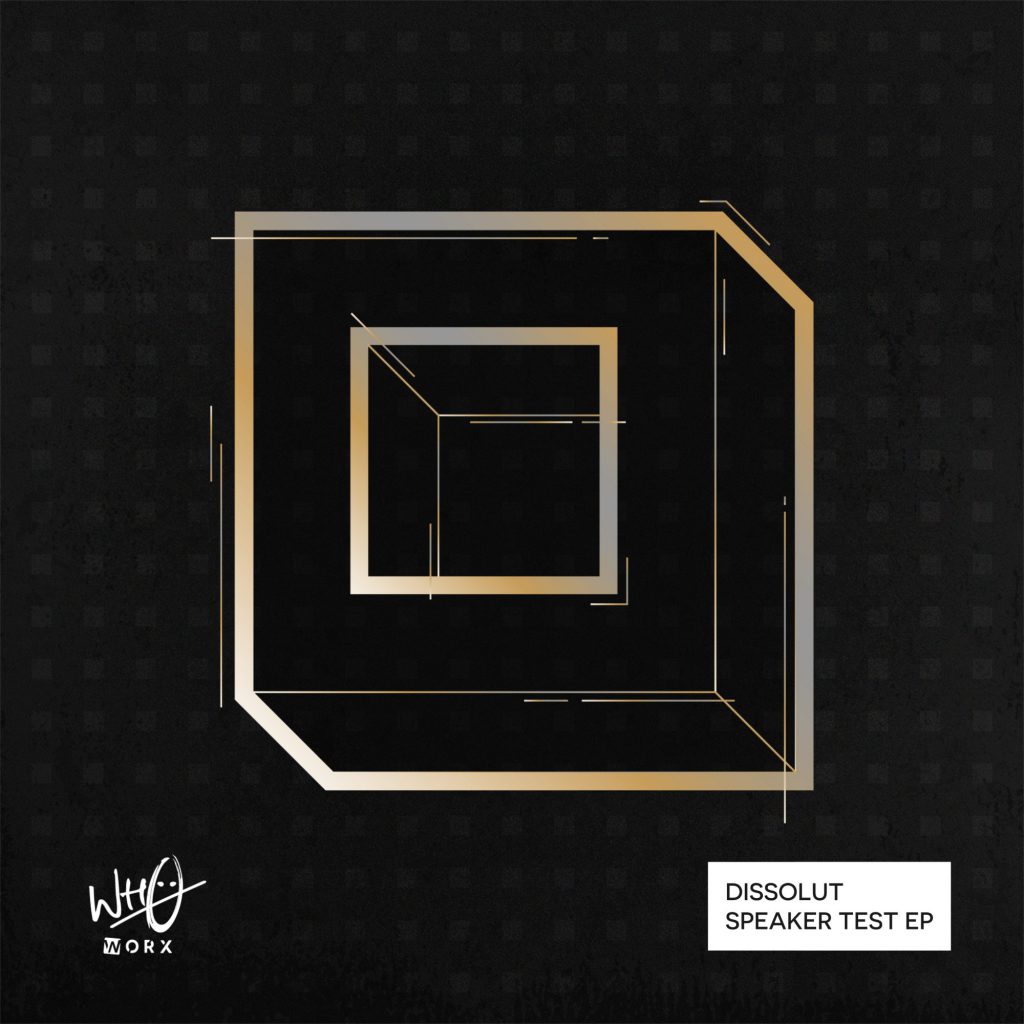 ---
Follow Dissolut on Social Media:
Facebook | Twitter | Instagram | SoundCloud