After releasing "If It's Love," Toolroom boss Mark Knight swung by to chat about the uplifting vocal house single and plenty more!
---
When you discuss artists who have made a major impact on the dance music scene it is impossible to not include Mark Knight in the discussion. Whether it's been his impressive releases, remarkable sets, or highly curated talent that has dotted the Toolroom roster, he's continued to further prove his legendary status.
While the year might not be turning out the way anyone was expecting, one of the brighter spots has been his release "If It's Love." A perfect, uplifting house single brimming with soulful tones that evoke memories of raves gone by, it is the tune we all truly need to lift our spirits in these trying times.
Looking to get some insight on the background of the track and more, we caught up with the Mark Knight for a quality chat. Check out the music video for "If It's Love" below, get a dose of that signature Toolroom sound by tuning into their 24/7 radio station on YouTube, and read on for the full chat with Mark Knight!
Watch the music video for "If It's Love" on YouTube:
---
"If It's Love" brings the soulful house tones front and center that takes listeners back to a different era of dance music: the '90s. What was it about this era of house music that brought such an uplifting vibe along with it and made it so special?
I never really got House music initially, I just didn't connect with it. It was only through listening to DJs like Paul Trouble Anderson, Bobby & Steve, and Tony Humphries did I start to make the connection from the Swing Beat craze at the time, towards the Soulful House sound that was coming through. That vocal, '90s sound, was when I really fell in love with the music: there was just so much energy and positivity. So that's really what I was trying to emulate with If It's Love.
The vocals from Laura Davie and Melody Men are absolutely perfect on "If It's Love." What brought you together with these singers, and can you walk us through the production of the tune?
We had been talking about working on something together for a while, so when we finally all got together it happened really quickly. It was an absolute dream working with them. We instantly clicked and were passionate about the same musical points of reference. We spent a lot of time in the studio just sitting around talking about and listening to the kinds of records we wanted to emulate. Once that was done the vocal came together super easy and naturally.
Something that struck me as special when listening to this song was that it was built with original vocals when so many others use samples. Why do you think this fell by the wayside in house music and do you feel it's making a comeback?
I think it's a result of people wanting to put out lots of releases in a short as time as possible, and also making sure you have a presence in the right charts and playlists. People want new things all the time, and I feel like producers – and I've definitely been guilty of this in the past – can sometimes fall into a trap of making music as a means to an end. You want to make something fairly quickly to keep the release cycle ticking over, to get something charting and that you can play in your sets. It can sometimes become a bit of a treadmill.
But now that there are no gigs for the foreseeable future, we have a real opportunity to do something different. I feel like if you're capable of making something that will stand the test of time, you have a duty to do so. If you listen to a Marshal Jefferson or Ten City record from 30 years ago, they weren't making those records just so they could bang them out in a club – there's so much musicality in them, which is why they still get played today. Now that the treadmill has temporarily stopped, wouldn't it be great if we could create a moment that in 10, 20 years people looked back on as a golden age of production.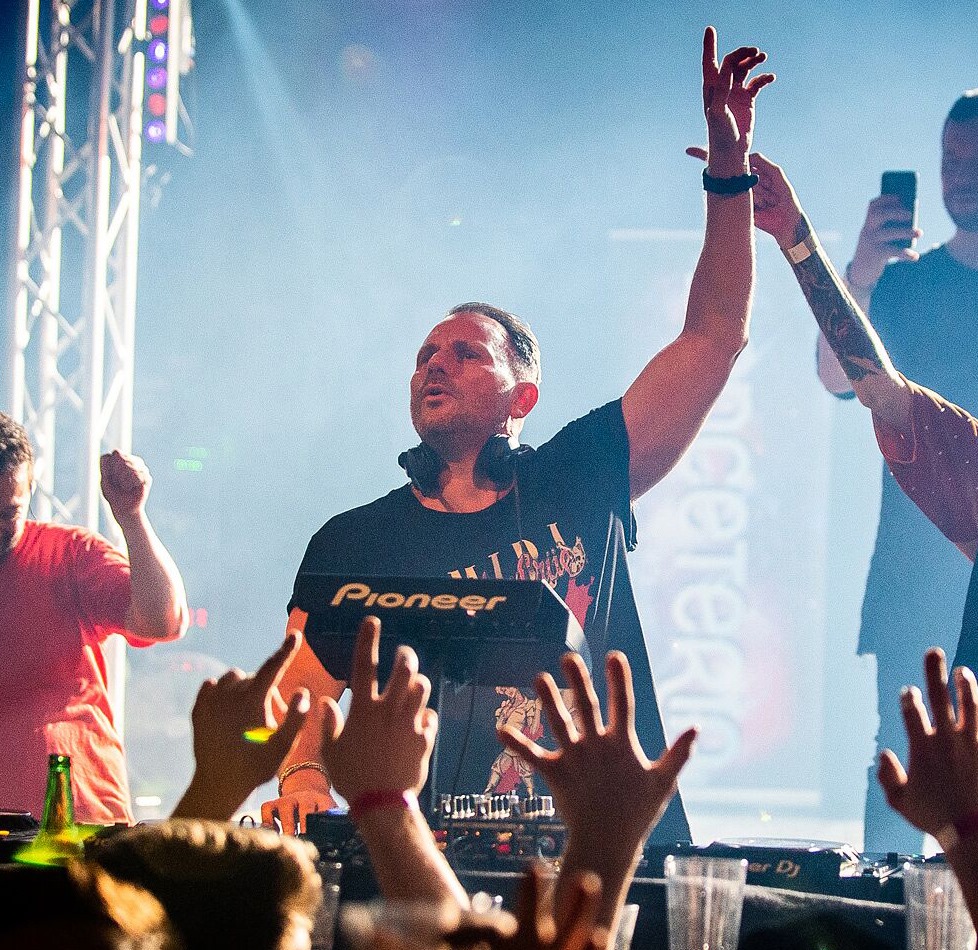 One portion of the lyrics that really stuck with me was "let the music heal your soul" which is something that couldn't be more true than now during this uncertain time. Has there been a moment where you feel music has healed your soul that you can share?
I can't even begin to think about all the different times in my life that music has helped get me through challenges. I'd say it happens every week – if not daily! Music has an incredible power to make good things better and the bad things just that little bit easier to deal with. Regardless of genre, that's true, but for me, vocal house music has always been the one that's really made me feel something – so that's again why I wanted to make a record like this. Obviously this was produced before the coronavirus really took hold, but if it can help put a smile on people's faces during a pretty tough time, then I've done my job.
As many fans of yours and Toolroom's continue to face the coronavirus pandemic and practice social distancing, do you have any plans for live streams or other unique projects to engage with fans around the world?
Yes, 100%. Toolroom has been doing regular live streams of sets and I've been doing A&R sessions to help give people tips on how to get signed now that everyone has all this time to make music. Plus we have everything we're doing with the Academy, which is going from strength to strength. There's going to be an amazing influx of music coming out in a few months, that's for sure! The best thing to do is to check mine and Toolroom's socials for all the latest.
Finally, since the track's message is so uplifting, what words of encouragement can you offer for those who feel distraught or hopeless right now?
I can't speak for everyone, but for me, it's been really helpful to look at the positive aspects of what we're experiencing. There are going to be some testing times ahead for sure, but I honestly believe it can be a good time for self-reflection and looking at what's really important in our lives, whether that's spending more time with our families or really using your time for constructive things. Things will get back to normal… and we're going to have the biggest party the world has ever seen when it does!
---
Connect with Mark Knight on Social Media:
Website | Facebook | Twitter | Instagram | SoundCloud | YouTube