Leotrix displays the wide versatility in his production talents on his two-track Honesty Trax EP which just dropped on Night Mode!
---
Leotrix has remained a consistent force in the dance music scene and has reached even greater heights since he released the Hive EP back in 2019. Since then, his production style has morphed and evolved into a multi-genre powerhouse. This year, Leotrix has already given fans two full-length EPs, ROUND III and Visions Of The Leo, and now he's keeping the ball rolling with his latest two-track release, Honesty Trax.
While his earlier works have been more bass-focused, Leotrix does not let genres get in the way of him creating and releasing the music that he truly enjoys. As a result, listeners never know what they will receive from a new Leotrix release and that mystery keeps everyone engaged. Out now on Night Mode, Honesty Trax gives listeners one groovy house tune and one hybrid future bass track, both of which are superb and demonstrate Leotrix's innate production skills.
The EP kicks off with "brief grip of creation" which begins with this beautiful melody that continues straight into the build of the track. Leotrix teases listeners with a preview of some of the sounds they will find in the drop and amps up the energy. Glitchy synths and the driving melody pair perfectly with the thumping drums of this track will make you want to get up and dance and lose yourself in this tune.
The second track, "this track vs my laptop fan" is a completely different vibe than the previous one, but adds to the versatility elements on this EP. And Leotrix wastes no time and throws listeners right into the drop of the track. It is an energetic mix of trap and future bass and includes snappy vocal elements, sharp accent noises, and hairpin changes in patterning. Overall, it is a fun track that everyone can enjoy!
We cannot wait to see what else Leotrix comes up with as the year goes on! Honesty Trax continues the momentum he has built up and adds to his growing discography of tracks. Check Leotrix's new EP on Spotify or stream the release on your favorite platform, and let us know what you think of the tunes in the comments!
Stream Leotrix – Honesty Trax on Spotify:
---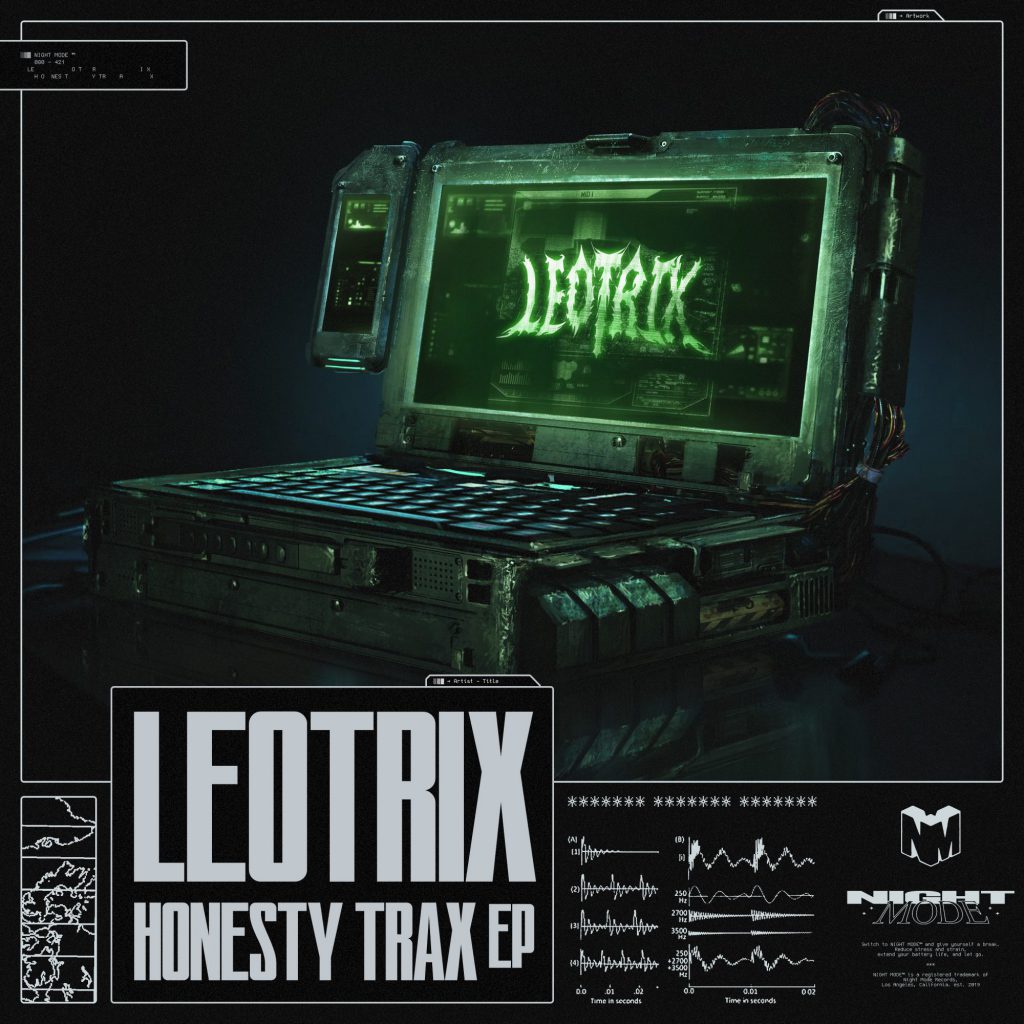 ---
Connect with Leotrix on Social Media:
Facebook | Twitter | Instagram | SoundCloud