Ahead of his performance for Lost Horizon, Rome in Silver swung by to discuss the stream, his latest releases, and plenty more.
---
Rome in Silver is one of the most exciting producers in the dance music scene right now. After bursting onto the scene in 2016, the Southern California-based producer has continued to release polished releases and deliver sensational performances along the way. His unique sound pushes the boundaries of electronic production as he incorporates different elements from genres ranging from breakbeats and bass to house and hip hop.
Over the past year he's unveiled some fantastic additions to his discography that included the Like Lightning EP on bitbird, remixes of Hotel Garuda's "Rush" and CloZee's "Winter Is Coming," and Forever Flame on Monstercat for good measure. Focused on making an even bigger splash in 2021, Rome in Silver brought forth his first new tune of the year in the form of "Colorblind" with Biicla, which recently dropped on bitbird, while also announcing that he'll be taking the stage at Bonnaroo as well this fall.
If you haven't been able to catch Rome in Silver spin live yet, have no fear, he'll be taking the virtual stage during the upcoming edition of the Lost Horizon on Saturday, May 1. Joining other notable names like Kill the Noise, Modestep, and Tisoki for the Monstercat takeover of the Nomad stage, it's a performance you simply won't want to miss, so head over to the Lost Horizon website to catch it live.
As he made the final preparations for his set, Rome in Silver swung by to chat about his previous releases, his latest tune "Colorblind" with Biicla, and plenty more. So check out that new single on Spotify or your favorite platform and read on for the full conversation!
Stream Rome in Silver – Colorblind (feat. Biicla) on Spotify:
---
Hi Vinnie! Thank you for taking the time to sit down with us today. We've been loving all the recent releases you have been putting out, the most recent being your collaboration with Biicla "Colorblind". You two always pair well on collaborations, was it more fulfilling to finally work together on a track rather just remixing one of his tunes?
Thanks for having me! 100%, Biicla and I make a great matchup whether it be for remixes or originals. We're already working on more music together so you can expect to see some future collaborations from us. I'd say our styles really compliment each other.
You also recently remixed Mindchatter's "Night Goggles," and it's amazing how you used all the little nuanced bits of the original. What part of the original inspired you most to want to remix that track?
I actually heard of Mindchatter through a friend. She kept telling me to check him out and then one day he reached out for a remix. Listened to the whole album and Night Goggles really stuck out to me. It was really the way he delivers his vocals, right when I heard the song I had ideas for it. It was a perfect match. 
You made your bitbird debut with the release of your four-track Like Lightning EP in 2020. Each track has a very distinct vibe. Do you usually work on one track at a time or do you piece it together as different ideas come to you?
It used to be that I'd really focus on one track at a time but I think now I focus on a project as a whole. Especially because with that first EP on bitbird, some of the songs were already a few years old but they just fit the EP perfectly. Now it's a bit different, I'm all caught up and most of the stuff I'm releasing now is relatively new. 
Earlier this month you played a drive-in show with CloZee and LSDream. How was it to finally play out some of your new music including that incredible remix of CloZee's "Winter Is Coming"?
It was awesome being able to play a ton of new stuff! A bit of a different vibe from a normal show, but it was good to see actual human beings in front of me for the first time in a while.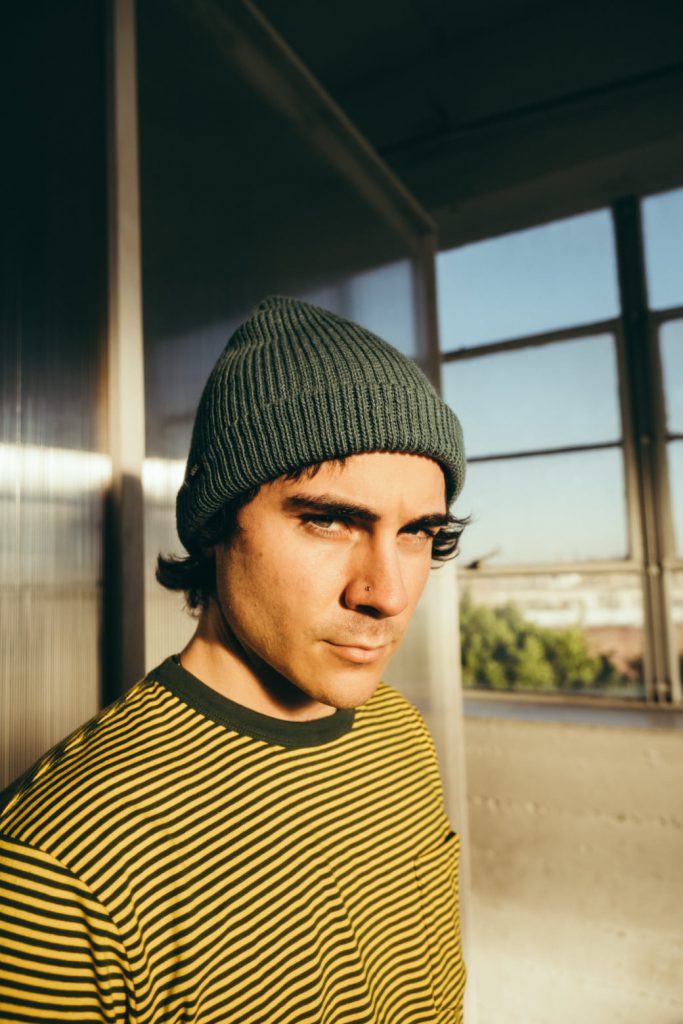 You're also set to be part of Lost Horizon's spring season as part of the Monstercat takeover on May 1 among a lineup including Kill The Noise, Modestep, Dirty Audio, and more. What's in store for fans who tune in to this upcoming set?
I try to keep my sets pretty diverse like my music. Some funky stuff in there, a lot of songs from my friends as well. It's a fun one for sure. 
With the return of live music events in full swing is there a specific event, festival, or city you are most excited to perform at or visit?
Bonnaroo for sure, I've heard so many good things about that festival. Also Electric Forest, even though it got pushed to next year I'm excited to play that one finally!
You have a pair of EPs coming out soon, so is there any news about them you can reveal? Or are there other exciting projects or announcements fans can start building anticipation around?
All the new stuff coming out over the next few months is just a culmination of years and years of work and I think it best showcases my style. Super excited for everything I'm releasing this year. Also shot my first music video so that's something I can't wait to show everyone. A lot of cool content surrounding the next EP and it's going to be a ton of fun. 
Finally, who are some artists that you're currently listening to that we should have on our radar?
There's always so much amazing new talent out there but right now my top picks would be: Next To Blue, Vide, Memblem, Camoufly, Pocket, and LYNY.
---
Follow Rome In Silver on Social Media:
Website | Facebook | Twitter | Instagram | SoundCloud | YouTube