Trampa answers the prayers of bassheads with his deliciously filthy debut album, Disrespect, that just dropped on Never Say Die.
---
Bass music continues to evolve like no other and it's because of the new generation of producers who are changing the game. One of those artists is Trampa, a lad from Peterborough, UK, who stepped into the scene and pioneered a new sound. As the first producer to release music on Never Say Die: Black Label, he vibed to the beat of his own drum and won over the hearts of bass heads around the world. 
Today, Trampa is entering a new chapter with the release of his ten-track, debut album, Disrespect. Out now on Never Say Die Records, he explores more than just bangers and neck-breaking tunes as it also pays homage to the musical influences that inspire him. Disrespect comes as a result of the COVID-19 pandemic which halted life as we know it and continues to leave us all in limbo. For Trampa, he took this opportunity to create, produce, and give us what we've been asking for, while simultaneously solidifying the fact that he is truly a different breed of bass producer along the way.
Brace yourself, kids. It's about to get rowdy and vicious on this beautiful day that Trampa had dropped his debut album. Stream or purchase Disrespect on your preferred platform, and read on for my thoughts about the ten tracks found within it as well.
Stream Trampa – Disrespect on Spotify:
---
Trampa kicks off the album with the title track "Disrespect," a tune that takes you on an unruly journey.
The range of this song is truly bananas. "Disrespect" starts off slow and steady, with vocals sporadically yelling "who wants the disrespect?" As it progresses the melody begins to build second by second until it fades into a brief silence. Then boom! The melody hits you like a semi-truck and you're tossed into a choppy, distorted, heavy drop. The final leg of the song dominates especially around the 3:15 mark. Trampa pieces all the elements of the song together and it just flows so seamlessly and the end result is blissful aggression.
Next up is "Generals" featuring Killa P and Vulgatron. The pace of the song is on the slower side and is the perfect transitional song for a live set. The best way to describe the sound of "Generals" is an oxymoron. It's both heavy and smooth. The bass found within it is raging yet subdued, disruptive yet chilled, and makes for one interesting ride.
"Pull Up" is absolutely insane. This banger is relentless and grimy, and the distorted drops overstimulate your senses and make you want to choose violence. It's the perfect song for your next lifting session at the gym and will get you hyped regardless of how you're feeling. Something I've noticed in Trampa's production preferences is that he's a fan of pacing. His songs fluctuate between the highs and lows which keeps you on your toes because you never know what to expect. Clever.
Trampa colors outside the lines with "Signal" and "Back 2 Me," two tracks that pay homage to drum and bass.
Drum and bass is a pivotal genre within dance music. Despite the mixed criticism and chatter about the genre, it has stood the test of time and continues to influence creators. "Signal" is on the more traditional side of the genre as it flows with fast breakbeats and a heavy bassline. The song itself is melodic and glides like a stream of water, and there's a feeling of nostalgia in the track as well. Trampa does a brilliant job of representing the genre that evolved from the UK jungle scene.
"Back 2 Me" is a hybrid of drum and bass. It's difficult to sum in words, but the distortion in the fast breaks takes you on a ride. The melody persists throughout the song's entirety and the bass is on the heavier side. It features more range and depth and demonstrates that Trampa isn't bound to one genre, instead, it shows his talent is boundaryless. If you're looking for a track that's full of experimentation and going beyond the expected norm, this one is for you.
Tracks like "Your Luv," "Shank" with Space Laces, and "Illest" are the bangers that will put you in a neck brace.
Someone call 911 because Trampa didn't need to snap this hard on "Your Luv." Right from the start, you're thrown into this brutal whirlwind that erupts like a violent volcano. Brace yourself because it's gnarly, unapologetic, and a belligerent force to be reckoned with. The drops send you into outer space because they're that unbelievable. It's just disgusting how hard this song goes. Bravo, on this one.
"Shank" with Space Laces follows closely behind "Your Luv." This collaboration is the definition of perfection, in fact, it's the ultimate dream. Overall, the song is simply hostile, bold, and assertive. There's something about including gunfire in tracks that enhance the entire vibe. The melody is full of juiciness and aggression. The song flows effortlessly and captures the signature sounds of both artists involved. "Shank" is unhinged, it's a life force of its own.
Lastly, there's "Illest," the closing track on Disrespect. One word to describe the song is fearless. Trampa is claiming his seat at the table and making it clear that he's here to stay and he's going to disrupt the norm. As previously mentioned, he's a different breed and this final tune will leave anyone who listens impressed by the entire album.
Trampa's willingness to further evolve the identity of bass music is much appreciated.
When listening to this debut album from Trampa, you can hear the various influences in his work, such as hip hop, dubstep, and drum and bass, and more. It's so beautiful to see how Trampa is growing and morphing to become an influential pillar in the community who will inspire a whole new generation of bassheads and ravers, and I'm sold. Congratulations on Disrespect, you exceeded all expectations on this one.
---
Trampa – Disrespect – Tracklist:
Disrespect
Generals feat. Killa P, Vulgatron
Pull Up
Signal
Your Luv
Sick Head
All Night feat. Nolay
Shank w/ Space Laces
Back 2 Me
Illest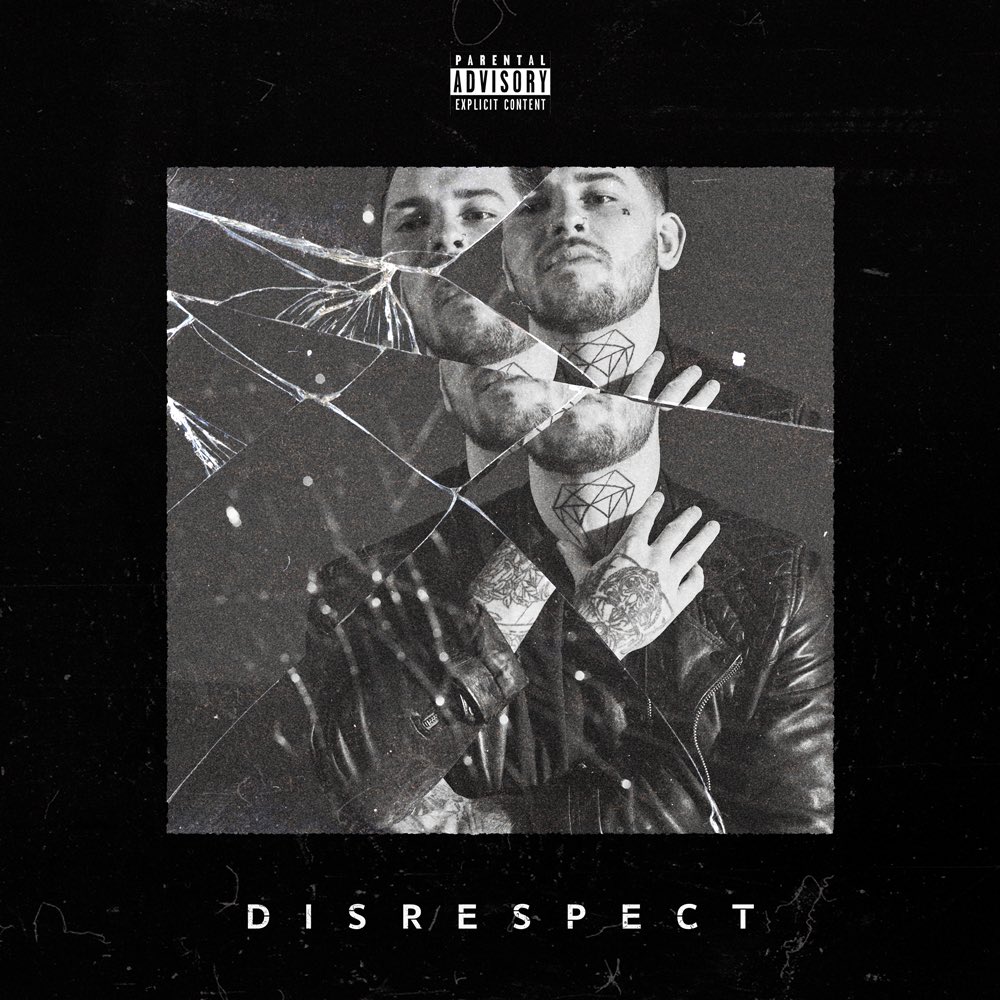 ---
Connect with Trampa on Social Media:
Facebook | Twitter | Instagram | SoundCloud