Space Laces is back to wreak havoc on the bass music scene with his neck-breaking Vaultage 003 mix, out now on Never Say Die!
---
Being in the bass scene for a full decade, you will be hard-pressed to find an artist quite like Space Laces. Over the years, he has become an absolute fan favorite for the heavy bass and energy he brings in all of his tracks. His style is uniquely his and throwing on one of his tunes is always a breath of fresh air.
In 2016 he teamed up with long-time collaborator Excision on "Throwin' Elbows" which became an absolute bass anthem for years to come. He then went on to release his Overdrive EP, which gave bass DJs an arsenal of tunes to play in their sets. Along the way, Space Laces also started his Vaultage mix series, which gave fans a deep look into his impressive catalog of "demos and rarities unleashed from the vault."
While we hadn't heard from Space Laces since the fall of 2019, he has now made his triumphant return with his Vaultage 003 mix and it is magnificent, to say the least! This time he has given us a whopping 21 demos all packed into a mix that will take you on a wild journey from start to finish. He does an impressive job of throwing listeners into his world as he kicks off the mix with a cinematic intro stating that "he has been away for a long time" and he is "something more than human". From there, it is 20 minutes of non-stop bass heaven that will have you at the edge of your seat.
What makes this mix truly entertaining is that listeners get a distinct look as to why Space Laces has remained at the top of the dubstep scene for all these years. There is not one point where you will hear a track and think "that sounds like another artist" which is a testament to his creativity and high-caliber production techniques. He's a treasure in the scene that should be protected at all costs and Vaultage 003 cements that notion even further.
As we anxiously await the next full-length Space Laces release, we have Vaultage 003 to hold us over. Listen on SoundCloud below, stream on your favorite platform tomorrow, and let us know what you think of the mix in the comments!
Stream Space Laces – Vaultage 003 on SoundCloud:
---
Space Laces – Vaultage 003 – Tracklist:
Dominate
Excalibur
Droid
Yoink
Hostile Planet
Sample This
Berzerk
Deja Vu
Bird Alert
Panic
Jump Off
Hardwired
Subterranean Blues
Jungle Booster
Respect
Micro Pimp
New Challenger
Scorn And Bile Ft. Watch
Phone Trash
Warp Zone
Splinters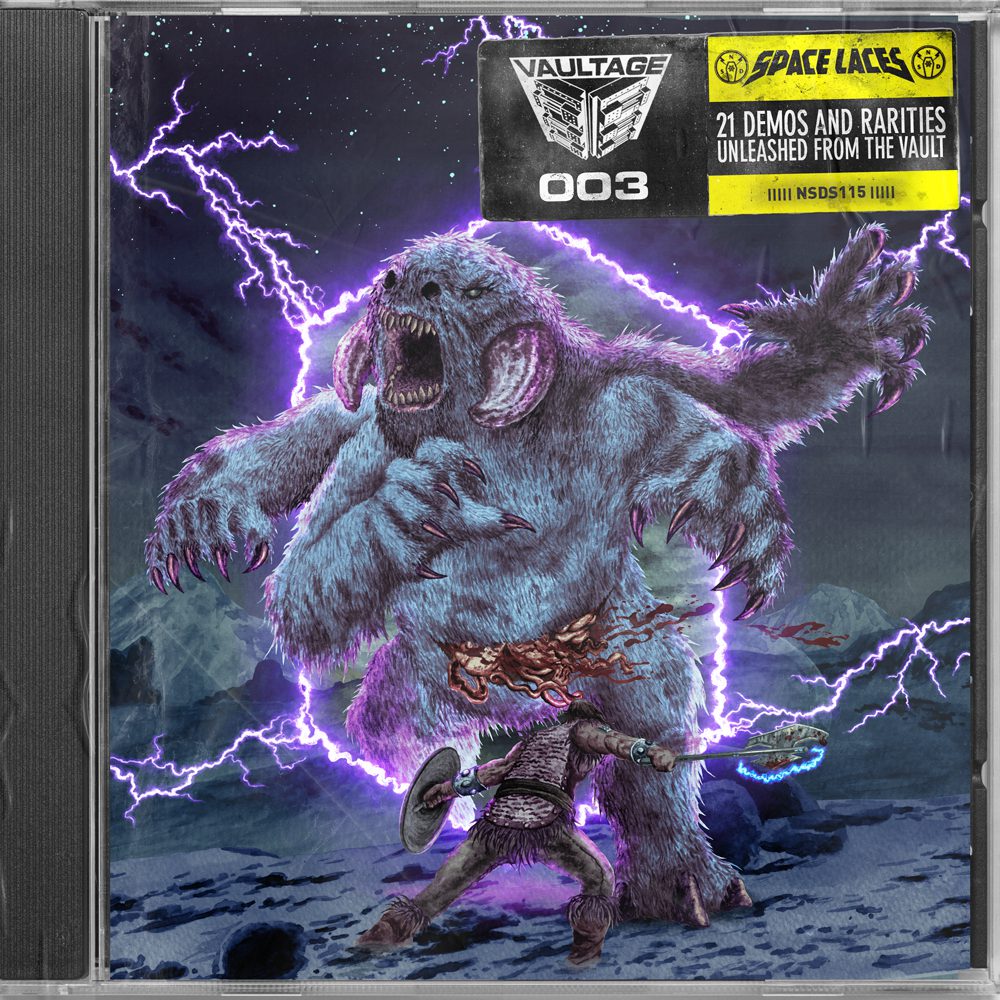 ---
Connect with Space Laces on Social Media:
Facebook | Twitter | Instagram | SoundCloud