Mark Knight releases lead single, "Everything's Gonna Be Alright" ahead of his forthcoming debut album, Untold Business!
---
On the heels of the announcement that Mark Knight will be spinning a long-awaited family reunion at Ministry Of Sound on July 17, comes yet another exciting reveal – the Toolroom boss' debut album Untold Business will be unleashed for the masses on June 11. As a little treat, fans across the globe can now sink their ears into its lead single, "Everythings Gonna Be Alright." This tune brings along some special collaborators into the mix with Beverley Knight and the London Community Gospel Choir poised and ready to lift you up to house heaven!
Setting the tone for the rest of the album, Mark Knight wanted to create something that focused on the positivity, hope, and solidarity we're all holding onto after dealing with such a disastrous year. To make "Everything's Gonna Be Alright" as unique as it could possibly be, the industry pioneer has dug deep into the iconic style he's known for as he blends the sounds of classic house, soul, funk, and disco.
With Mark Knight's focus and inspiration accounted for, multi-award-winning artist Beverley Knight steps in to take the track higher. This is a woman who eats, sleeps, and breathes music. Influenced by American icons Sam Cooke and Aretha Franklin, Beverley boasts eight studio albums and has been labeled as one of Britain's greatest soul singers. Also joining the fun is the London Community Gospel Choir, a group founded in 1982. They're celebrated for their takes on funk-inspired gospel, swing-beat, and r&b. But, what really makes them pop is their spirited choreography and impressive ability to stay in harmony while stretching their vocal limits.
Now that we know a little bit about the talent, let's dig into the music. Mark Knight has pulled out all the stops on this one, unleashing a fantastic music video for your viewing pleasure. It follows the group as they do what they do best inside the studio as viewers get to watch as each member belts out the soulful lyrics, convincing us to hold on tight to the sunlight that waits just beyond the clouds. Of course, Mark Knight can be seen in the background observing and directing the activities, as vocal elation swirls throughout the atmosphere. Everything about this video makes us feel so darn good.
Grab your copy of "Everything's Gonna Be Alright" on Beatport, stream the track below, and let us know what you think in the comment section! Don't forget to mark your calendar for June 11 for the drop of Untold Business!
Stream Mark Knight & Beverley Knight – "Everything's Gonna Be Alright" on YouTube:
---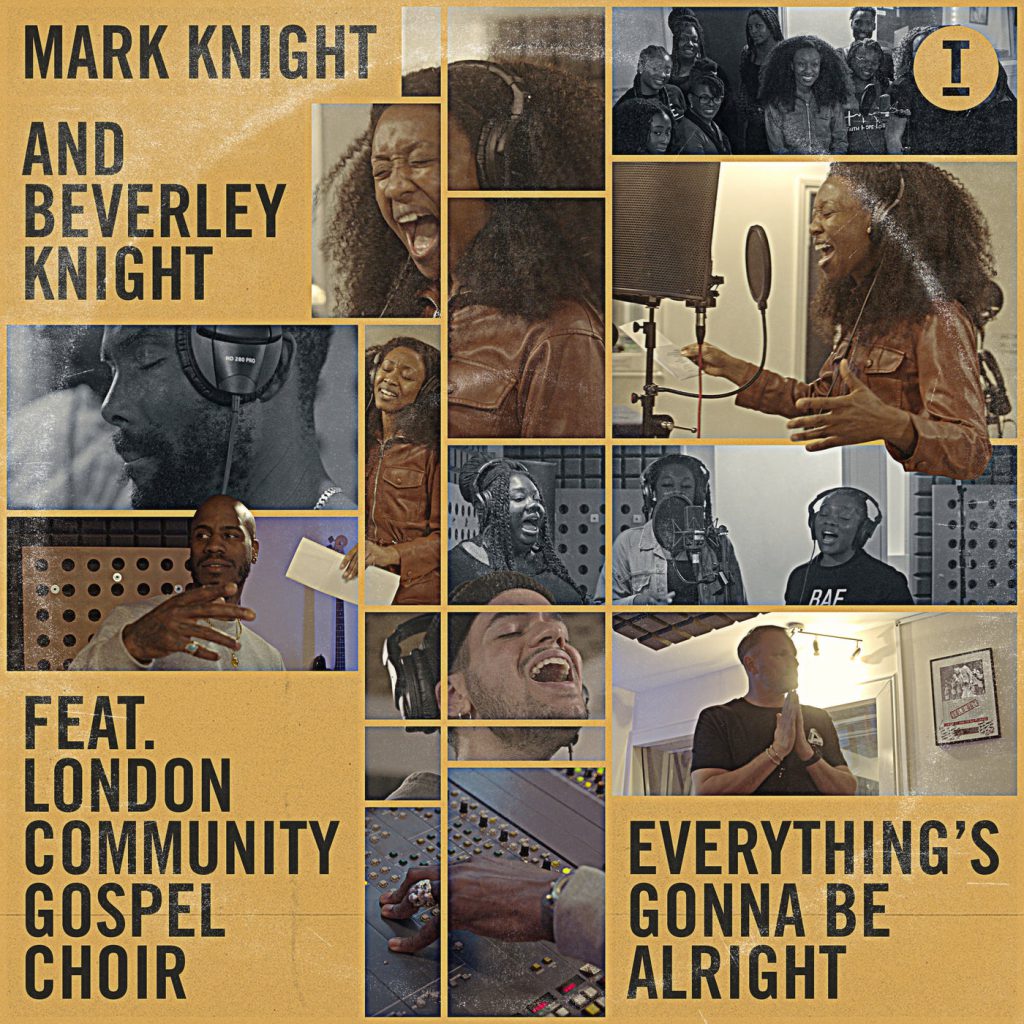 ---
Connect with Mark Knight on Social Media:
Website | Facebook | Twitter | Instagram | SoundCloud | YouTube