Forest HQ has announced that Electric Forest will not be taking place in 2021 due to the ongoing COVID-19 pandemic.
---
Last year, the 10th-anniversary celebrations for Electric Forest were put on pause, much like most other festivals and events around the world, due to the COVID-19 pandemic. Instead, Forest HQ focused on returning in grand fashion in 2021, but while multiple weekends for this year's edition surfaced, today they've announced that they're postponing to 2022.
In a statement posted to their website earlier today, Forest HQ said, "While we all miss each other tremendously and can't wait to connect again, the safety of the Forest Family and the community that hosts us remains of utmost importance. This must be kept front of mind, along with the meticulous planning and coordination required to coordinate and produce our time together each summer in Rothbury."
Due to the uncertainty of the ongoing pandemic, dates for Electric Forest 2022 will be announced later on when Forest HQ has better clarity of the situation. In the meantime, Forest HQ has provided two options for members of the Forest Family that currently hold wristbands and lodging packages for 2021. They can either retain their wristbands and lodging passes for the summer of 2022, or they can submit for a refund, which will include fees.
Those who purchased passes and lodging packages will be contacted via email in the coming days. Keep an eye out for an email outlining refund and retainment options. You will have fourteen (14) days from the receipt of the email to respond with your choice. The deadline to respond to this request is May 10, 2021 at 11:59pm ET.
Stay tuned for more information about other cancellations and postponements from around the world as we continue to follow the impact coronavirus has on the festival season this year.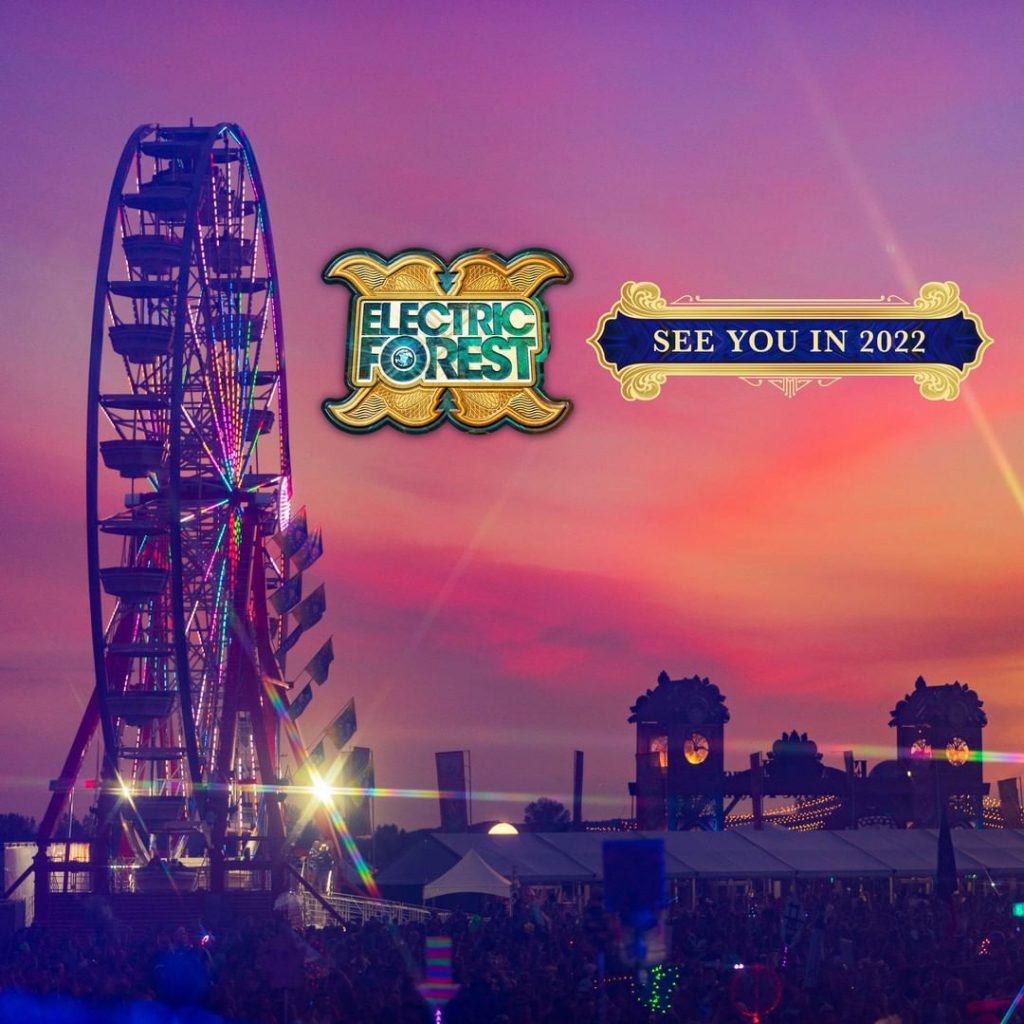 ---
Connect with Electric Forest on Social Media: