Legendary artist Mark Knight chats about the 15th Anniversary of Toolroom, the future of DJing, and so much more!
---
Grammy-nominated DJ and Producer Mark Knight has been a powerhouse in the dance music scene for many years, with no signs of slowing down anytime soon. His label, Toolroom, has built a reputation of being one of the dance music scene's top imprints and is celebrating their 15th Anniversary of bringing quality beats to speakers around the world. Whether he's playing in Ibiza or at a club like Output, Mark Knight's sets have become renowned as some of the best in the world.
Aside from his own releases and stunning mixes, Mark Knight also continues to grow the scene and further progress other artists who have their sights set on superstardom. As the only tech house curator on Apple Music and holding the top tech house playlist spot on Spotify, Toolroom continues to push out quality tunes and highlight their talented roster.
Mark Knight sat down for a chat ahead of the show at the Knockdown Center in New York City this weekend to discuss Toolroom and more. Listen to his recent Essential Mix below, and get info and tickets for the upcoming show on Facebook!
Stream Mark Knight's 2017 BBC Radio 1 Essential Mix on SoundCloud:
---
Since you're celebrating 15 Years of Toolroom with a string of shows, compilation release, and more, what sort of emotions and memories have surfaced for this monumental celebration?
In the early stages of planning everything we were going to do, it really reminded me of how I felt when we started Toolroom: just pure excitement. I remember when it was just me and my brother, and everything that happened, every milestone, was just such an exciting achievement. I remember distinctly when we got our first request for a compilation, and how happy we both were. As it progressed, every new thing that happened with the label felt like we'd really accomplished something. So putting together the tour and album for the 15th anniversary has definitely reminded me of those times.
You've had some amazing opportunities to rework classic songs in a variety of forms. I'd include "Man With A Red Face" and "Your Love" as quick examples of this. Given the opportunity, if you could rework any song or musical piece, regardless of genre, what song would you choose and why?
"With or Without You" by U2. I used to play a remix of it by Doctor Kutcho which was an amazing interpretation. I just love the emotion of it. It's so emotive and heartfelt: I'd love to get my hands on it.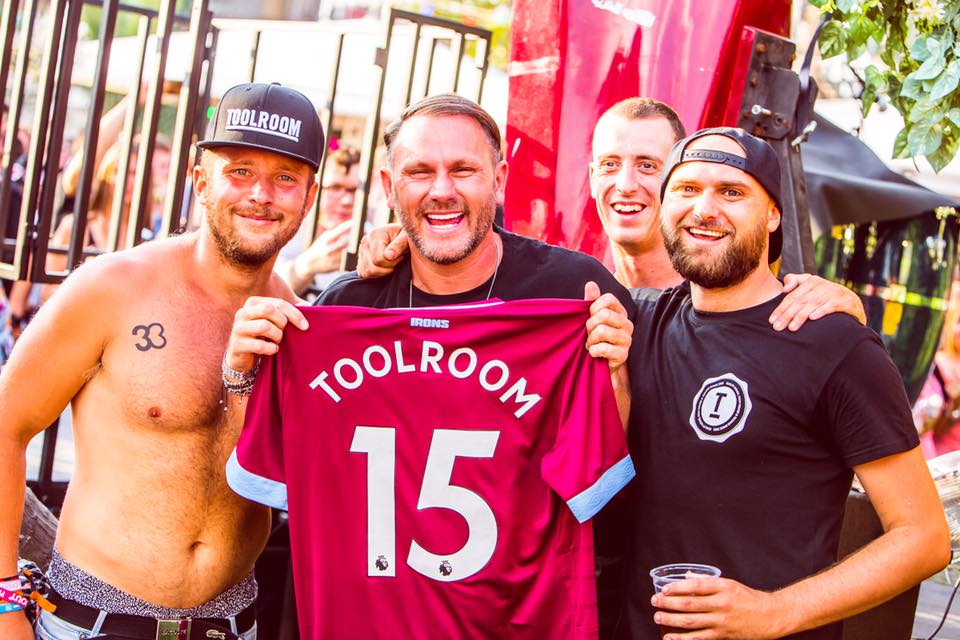 Toolroom prides itself on the amazing compilations it pulls together like the annual Miami and Ibiza compilations. Why do you always split them into two parts? What's the greatest challenge each year with such big compilations?
Miami and Ibiza are still the landmark events in the dance music calendar. Even though there's a lot more competition from other huge events and festivals, those are still the two locations that people most associate with dance music, so that's why we always released a compilation around each of them.
In terms of challenges, we always want those compilations to be forward-facing: to represent what we believe will be the biggest or most interesting records and artists over the coming months and potentially even years, while staying true to the Toolroom sound. They are always really successful, so hopefully, we're doing something right.
In a related question – are there any aspects of dance music culture that you'd love to see blossom more in those two locations – either something new or rekindling something old?
One of the things that I really miss – especially in Ibiza – is the outdoor clubbing. In the 90s and even 2000s that was always such a magical aspect of going there: to listen to incredible music on a beach, or in a club terrace in the sunshine. Now there are so many more restrictions that there are only a handful of places with a license to do it, and even those have to close pretty early. That's definitely something I would like to rekindle… but realistically I can't see it happening. I think that's why other places in Europe have really come into their own in terms of hosting amazing parties over the last few years.
Aside from your work as an artist, you're also helping train the next generation of talent with the Toolroom Academy! Having launched in 2015, can you speak to the growth of the program and how you stay on top of the ever-changing scene?
The Academy is an increasingly important aspect of our business. It's grown really quickly, and the feedback we get from students is amazing. I think one of the reason's it's been so successful is, of course, the quality of the tutors, but also the specificity of what we teach there. We're not just teaching people how to make house music, we're cultivating a very specific sound, which is something Toolroom's been doing for the last 15 years. We've always been very consistent with the kind of records we've released, so have built up a really loyal following on fans. The same goes for the academy, so it's less about staying on top of different sounds in the scene, and more about focusing on what we do well.
With Toolroom Trax, Toolroom Longplay, and the main Toolroom label, how do you manage it on the back end? Is it strictly demo submissions and label talent? How do you cultivate the sound your famous for?
We rarely sign unsolicited demos these days as we have a fantastic family of producers who we work with regularly, however, we do listen to everything we get sent, so it does happen occasionally that we'll hear something that blows us away. Myself and the A&R team have pretty clear ideas of the kind of music that's right for us, but I'm not sure I could explain exactly what that is… otherwise, we'd all be out of a job!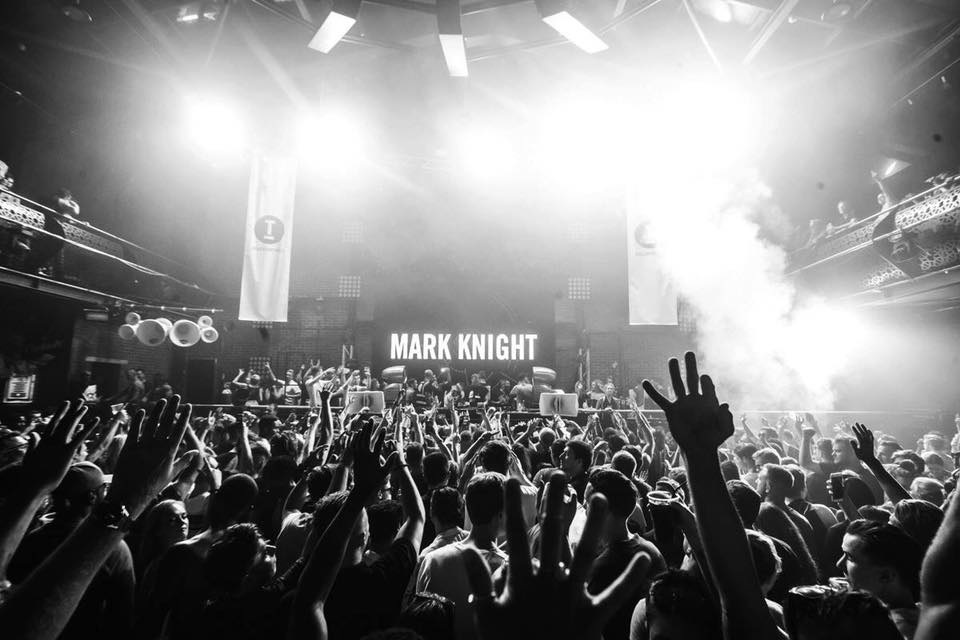 Given the broad overview you have, especially combined with the Toolroom enterprise, is there a specific challenge you see facing the electronic music industry that you don't feel gets enough attention or discussion? 
I think the biggest challenge is to stay ahead of the curve in terms of the changing musical landscape: to anticipate changes and be in a position where you can adapt the business accordingly, which is exactly what we've done with the Academy and our various label partnerships.
Finally, do you sense that the era of the producer is taking over performance arts as a DJ? If so, how do tastemaking DJs continue to showcase the craft of track selection and mixing?
I think the two things are so tightly linked now that it's hard to imagine one without the other. There are a few DJs who don't produce, but they are few and far between. I do strongly believe though that longer sets would allow DJs more freedom to experiment and really push the boundaries of what's possible, with the music they play and how they play it.
As a DJ, your job is to make sure people have a good time and go away happy, however, if you're only playing for an hour or an hour and a half, you're pretty limited in how much you can experiment. People come expecting to hear a certain sound or certain records, and you don't want to disappoint them. But if you play for three hours or more, then you can play the records they want to hear, but also take them on little musical digressions as well.
---
Connect with Mark Knight on Social Media:
Website | Facebook | Twitter | Instagram | SoundCloud | YouTube