Jantsen releases Gutter Til I Die, a four-track collection kicking this heavyweight's infectious energy into hyperdrive.
---
If Jantsen isn't at the top of your list when you think of bass mavens dominating the scene, the artist's newly released Gutter Til I Die EP will surely put him on your radar. Strapped with thick, juicy bass waves and full of incomparably addictive energy, he's pushed the boundaries of bass music for several years while accumulating a massive and dedicated following – and for good reason.
Hot off the release of his two-track EP Shakin The Kutz, Jantsen continues to carve a path for his trademark sound. Now, he's landed on Subsidia Records with his latest EP, Gutter Til I Die, which features the previously-released slapper "Nasty" in addition to three brand new wonky bass heaters. Each tune packs an impenetrable punch that beckons to the most dedicated of bassheads everywhere and as restrictions lift and events begin to make their safe return in 2021, expect to hear them dominate stages near and far.
Jantsen brought the heat once again with every track on Gutter Til I Die. Check out the EP on your favorite platform and read on for a track-by-track review!
Stream Jantsen – Gutter Til I Die EP on Spotify:
---
Gutter Til I Die begins with its title track, a breath-halting collaboration with SuperAve.
Forget the era of intro tracks easing you into the listening experience – Jantsen holds nothing back with "GTID." The intricate layers of grimy wobble embed themselves into the deepest crevices of the cerebrum, digging deeper with each show-stopping chord progression. This one is jampacked with bass so dirty and big that it's a miracle a sound this large could be encapsulated in just over four minutes, "GTID" sets the tone for the rest of the EP.
Up next on the tracklist is a personal favorite, the previously released tune "Nasty." Introduced with snappy percussion, this one quickly delves into a contagious swarm of wonky bass thwomps, while "Keep that s*** nasty" echoes in the background. Words can't even begin to describe how deafeningly huge this tune is – it exudes an energy that is reminiscent of perfectly packed and rowdy festival crowds.
The third track is "Stomping Grounds" and the menacing sirens at the beginning of this tune warn listeners of the bass beatdown to come. Vocals shout "Make some noise!" before the track dives into a mix of hip-hop, blistering wobbles, and full-bodied bass. Then, Jantsen closes Gutter Til I Die with "Nintendough." Complete with classic Nintendo chimes and computerized bloops, it pairs animated energy with his familiar throngs of steamy wobbles and powerful punches. Paired with tempo switch-ups that'll keep you guessing, "Nintendough" is a fun, yet hefty, tune that makes for the perfect finishing blow on this rambunctious ride.
With already two EP releases under his belt for 2021, Jantsen is undoubtedly a name that will echo throughout the bass community for this year and many years to come. If you have the opportunity to catch this master of sound at a safe live show this year – go for it. Jantsen is here to stay and we couldn't be more thrilled.
---
Jantsen – Gutter Til I Die EP – Tracklist:
GTID feat. SuperAve.
Nasty
Stomping Grounds
Nintendough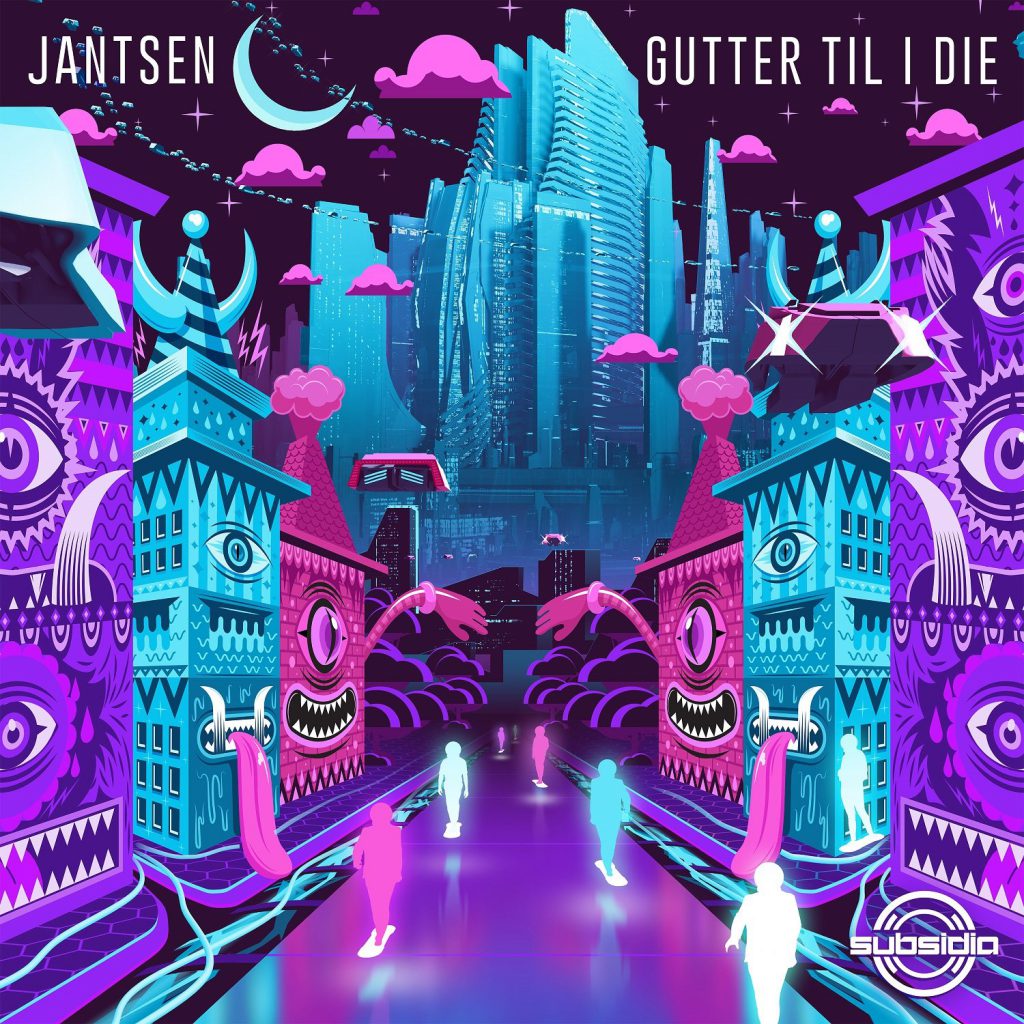 ---
Follow Jantsen on Social Media:
Website | Facebook | Twitter | Instagram | SoundCloud