Jantsen is back and ready to get the party started with two new heavy hitters on the Shakin' The Kutz EP, out now via Drama Club Recordings!
---
When it comes to heavy-hitting, weird, and wobbly bass tunes, we can always count on Jantsen to deliver. For over a decade, this Colorado native has brought dominating beats to the bass music scene, supplying playlists and performances with absolutely nuclear tunes that are sure to shock any crowd awake. Now he's back with another EP to covet, Shakin' The Kutz.
Released on Boogie T's record label Drama Club Recordings, Jantsen has graced us with a two-track EP bursting with energy and power, while also begging to be the next bass stage anthems. True to form, both "Get the Funk" and "Shakin' the Kutz" showcase the unique sound design that he brings to each and every production as he blasts listeners off into the cosmos.
The first track, "Get The Funk" kicks off with a speedy percussive synth, accompanied with in-your-face lyrics to help build to the absolutely chaotic drop. Jantsen's signature wobbly synths then take over with a mammoth bass drop, sure to leave a crater where your speaker sits.
Next up on the EP is the massive title track "Shakin' the Kutz". Wasting no time building up the massive energy that we know and love, Jantsen introduces the energetic vocals and 808 beats to build up to his earth-shattering drop. As the bass drives us through the wild drop, we're met with raving synth flourishes that pull the piece together just under the three and a half minute mark, and allow us to catch our breath for just a few seconds… right before we press repeat.
Listen to Shakin' the Kutz on Spotify or your favorite streaming platform, and let us know your thoughts on the latest from Jantsen in the comments!
Stream Jantsen – Shakin' The Kutz on Spotify:
---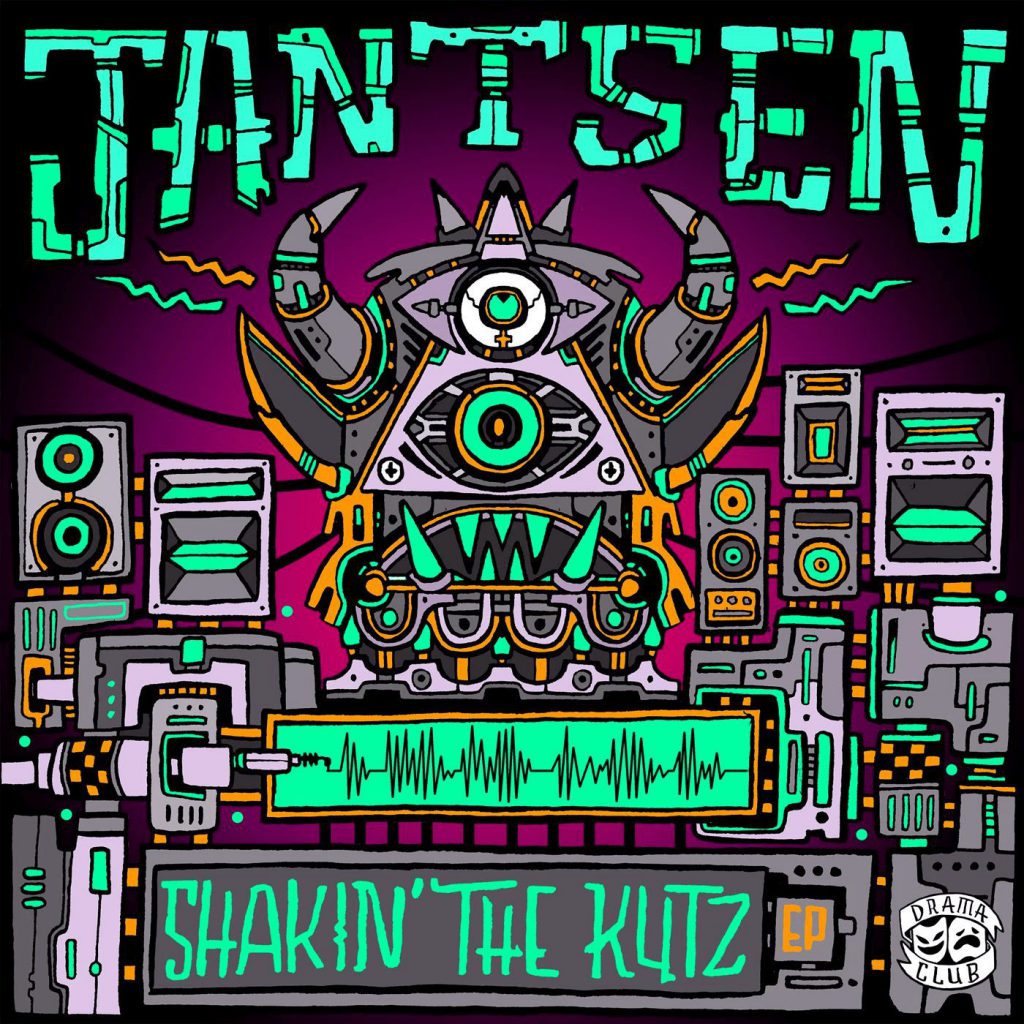 ---
Connect with Jantsen on Social Media
Facebook | Twitter | Instagram | SoundCloud