UNKNWN is back with "All Love," a fresh tune on Wubaholics that's filled with dark tones and is hauntingly beautiful.
---
An artist who brings some of the darkest synths and rhythms to the underground is none other than UNKNWN. He has a knack for creating tunes that will send shivers down your spine and put a smile on your face. In fact, listening to a track of his will have you questioning what lies beyond. Not only does his music have dark connotations to it but sometimes it seems like he weaves in subtle, almost lighter sounds which, in turn, makes his tracks even spookier.
His most recent release, "All Love," is the perfect example of the different emotions that he can blend into one track. Set for release April 21 via Wubaholics, there's something special about a track like this one that is somehow beautiful, yet filthy at the same time. While overall it leans on the darker, bass-filled side, UNKNWN keeps listeners guessing by layering in elegant parts that make you want to let out a big sigh of relief.
"All Love" starts off with light, airy bell-like sounds that will quickly draw you in, and the hypnotic beat will have you moving slowly like a snake dancing to a charmer's instrument. UNKNWN mixes in his signature sound on the surface and buries those lighter ones deep below. Then track ends just as it begins, with sounds that make you feel like you're floating away along with "I thought it was just perfect" vocal samples.
This feels like the perfect track to be listening to late at night at a festival, dancing under trees as far as the eyes can see while UNKNWN's bass vibrates all around you. He's bringing something new to the underground and has a powerful ability to summon a wide array of emotions with his beats, so don't sleep on his sound when it graces your speakers.
Get an exclusive listen to "All Love" below and pre-save it on your favorite music platform, and let us know what you think in the comments!
Stream UNKNWN  – All Love on SoundCloud:
---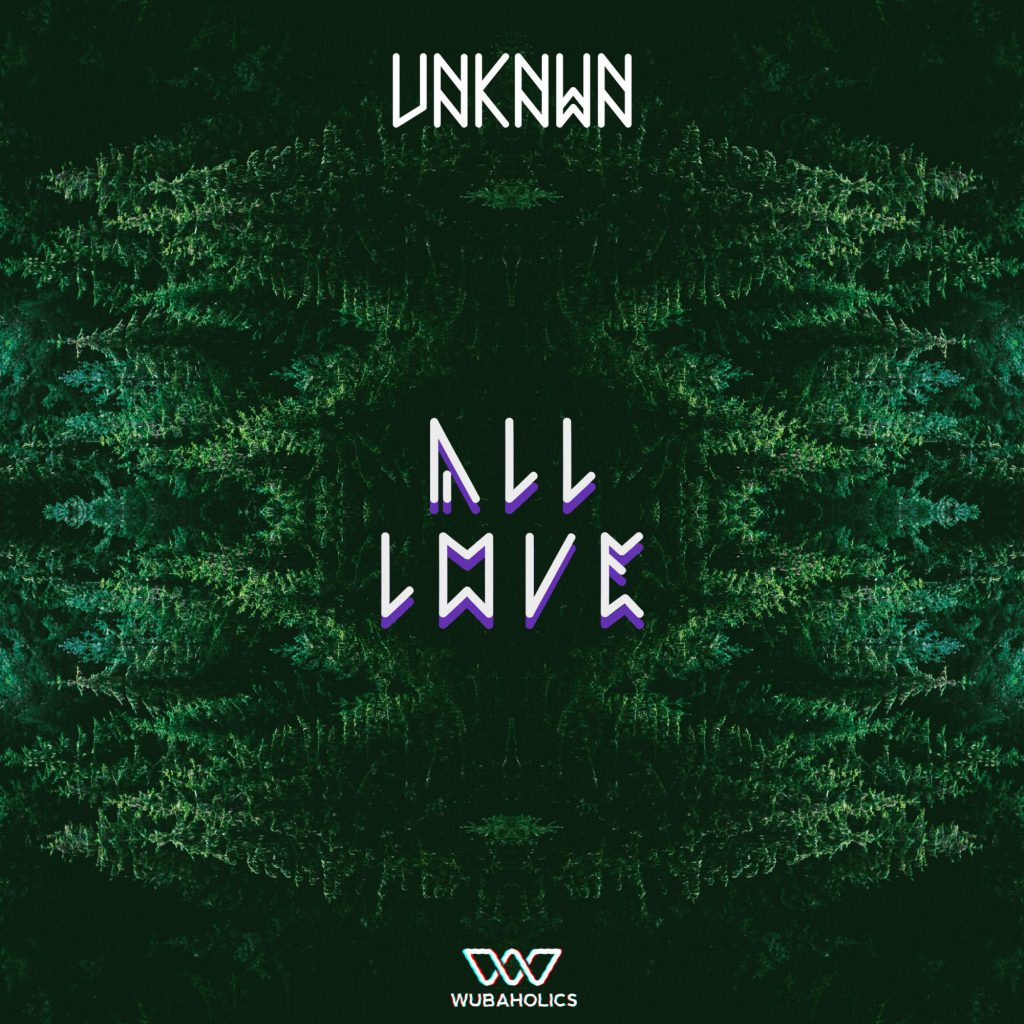 ---
Follow UNKNWN on Social Media:
Website | Facebook | Twitter | Instagram | SoundCloud