With the release of bb u ok? right around the corner, San Holo releases its final two singles, "black and white" and "MY FAULT."
---
Since December, Dutch producer San Holo has steadily released singles off his forthcoming album, bb u ok?. With the successes "bb u ok?," "find your way," and "IT HURTS!" he has now delivered "black and white" and "MY FAULT," the final two singles off the forthcoming release. Both tracks represent an emotional journey for the renowned artist as he reflects on past relationships and personal growth.
"MY FAULT" represents a very personal story for San Holo with him say it is "probably the most personal song I've ever written." The track features rhythmic guitar, somber vocals, and a downbeat tempo that really emphasizes an emotional soundscape and paints a complex image of memories from a past relationship. It's a passionate ballad from its beginning to the end when he introduces a stylistic drop giving it that iconic San Holo sound.
Paired with it is "black and white," which is another track centered around reflection as San Holo writes about the difficult times in life and realizing there is no telling what is an outcome. He uses perceptive tones and lively melody paired with heartfelt lyrics evoking an array of sentiments. For "black and white," San Holo also released an animated music video featuring him on guitar that aligns perfectly with the tone of the tune.
San Holo's range as an artist comes through fully on the tracks he's teased from the forthcoming album so far, and listeners will resonate with his dynamic style and meaningful lyrics. The variance between the singles demonstrates the brilliance behind San Holo's upcoming sophomore album release, and we can't wait to see what's in store on May 21.
Check out the singles off bb u ok? on Spotify below or your favorite streaming platform, let us know what you think in the comments, and be sure to pre-save bb u ok? now!
Stream San Holo – black and white / MY FAULT on Spotify:
---
San Holo – bb u ok? – Tracklist:
i am thinking of you
IT HURTS!
new one
bb u ok?
black and white
i just wanna fucking cry
heal (↑%)
lonely in LA
the great clown, Pagliacci
i get lonely around people, too
thoughts and chemicals
MY FAULT
make this moment last
find your way
do you see me?
FEELS RIGHT
ewing street
wheels up
you've changed, i've changed
one more day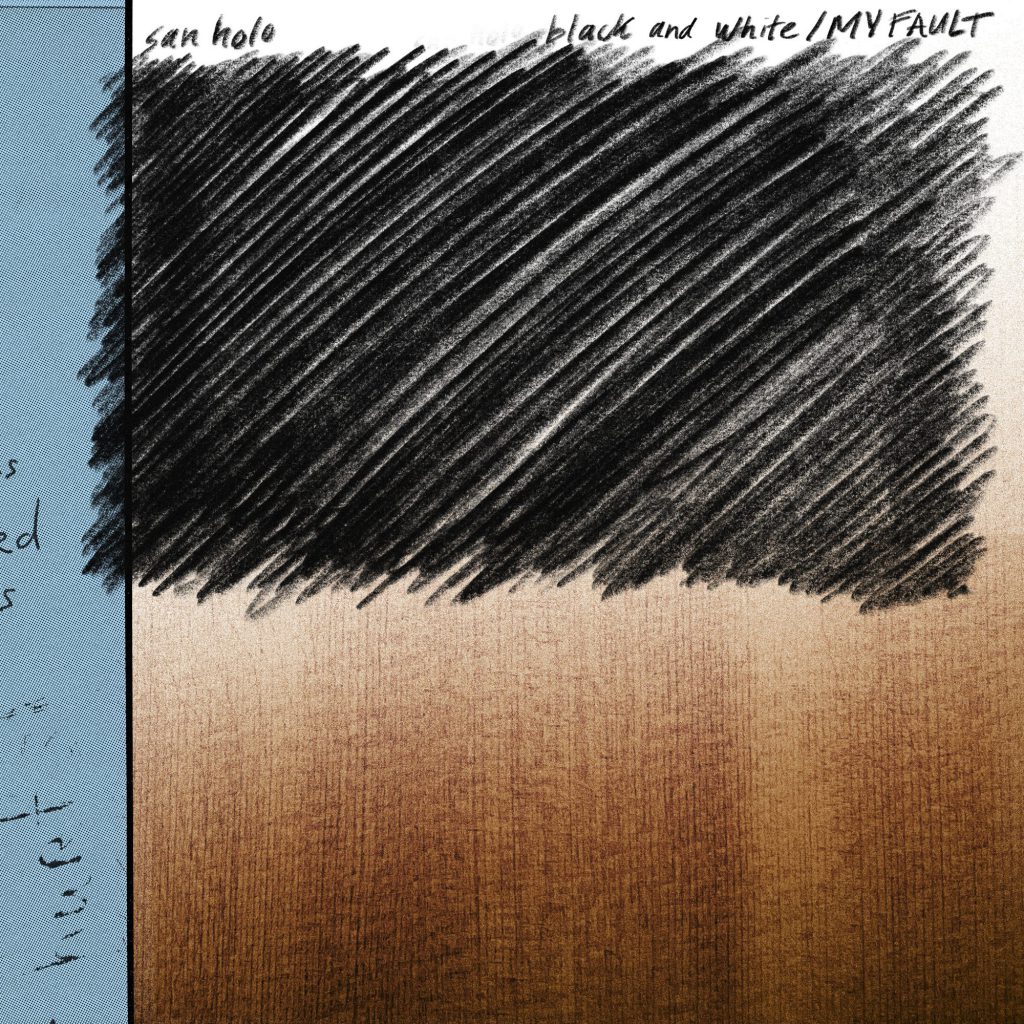 ---
Follow San Holo on Social Media:
Website | Facebook | Twitter | Instagram | SoundCloud | YouTube | Twitch