Jauz and HALIENE have teamed up on a new tune, an upcoming livestream that supports ocean health, and limited edition merch.
---
The leader of the Shark Squad, Jauz, was one of the artists who got a taste of live shows in 2020 before the global shutdown. He set sail in January of last year with Dangerous Waters and continued to ride the waves in North America for a tour bearing the same name. Now, with the world slowly opening up again, he's returned with new music just in time for Earth Day. 
Out now on Monstercat, "Oceans & Galaxies" features Jauz's signature sound and is dedicated to those who share a connection despite being physically distant. Looking to take the track to the next level, he looked to renowned singer/songwriter HALIENE to lend her angelic voice to the track as well. "We wrote the song together on one of my streams and the way it came together was so effortless," he said when asked about the tune.
HALIENE dove a bit deeper into the story of its creation, saying "'Oceans & Galaxies' was written at the start of the pandemic when so many people were feeling so distant from the ones they cared about. I wrote these lyrics to remind us all that love knows no distance, and even 10,000 miles will never be too far." She went on to state that Jauz is one of the most "real" producers out there and that they both put their heart and soul into this track.
In addition to the collaboration, both artists are teaming up to host an online fundraising event through Monstercat's Twitch channel on April 22 to celebrate Earth Day. The money raised during the extravaganza will benefit Beneath The Waves, a non-profit organization focused on the conservation of sharks and marine life, and are committed to promoting ocean health. Performances to look forward are a live acoustic rendition of the freshly minted single, and an art set by Monstercat artist Amanda Cha. Chief Executive and Lead Scientist at Beneath The Waves, Dr. Austin Gallagher, will deliver the show's educational portion as well.
Monstercat has pledged to participate and donate from April 19-23 through different platforms like the Streamlabs page, directly taking donations during their daily Twitch programming on Monstercat TV. And if that's not enough, they've also launched limited-edition "Oceans & Galaxies" merchandise with part of the proceeds going to the nonprofit as well. To order an item from the collection, fans have until 11:59 P.M. PST on Earth Day.
Make sure to listen to "Oceans & Galaxies" on Spotify or your favorite streaming platform, watch the virtual charity event, and purchase an item from the merchandise accompanying the latest single.
Stream Jauz and HALIENE – Oceans & Galaxies on Spotify:
---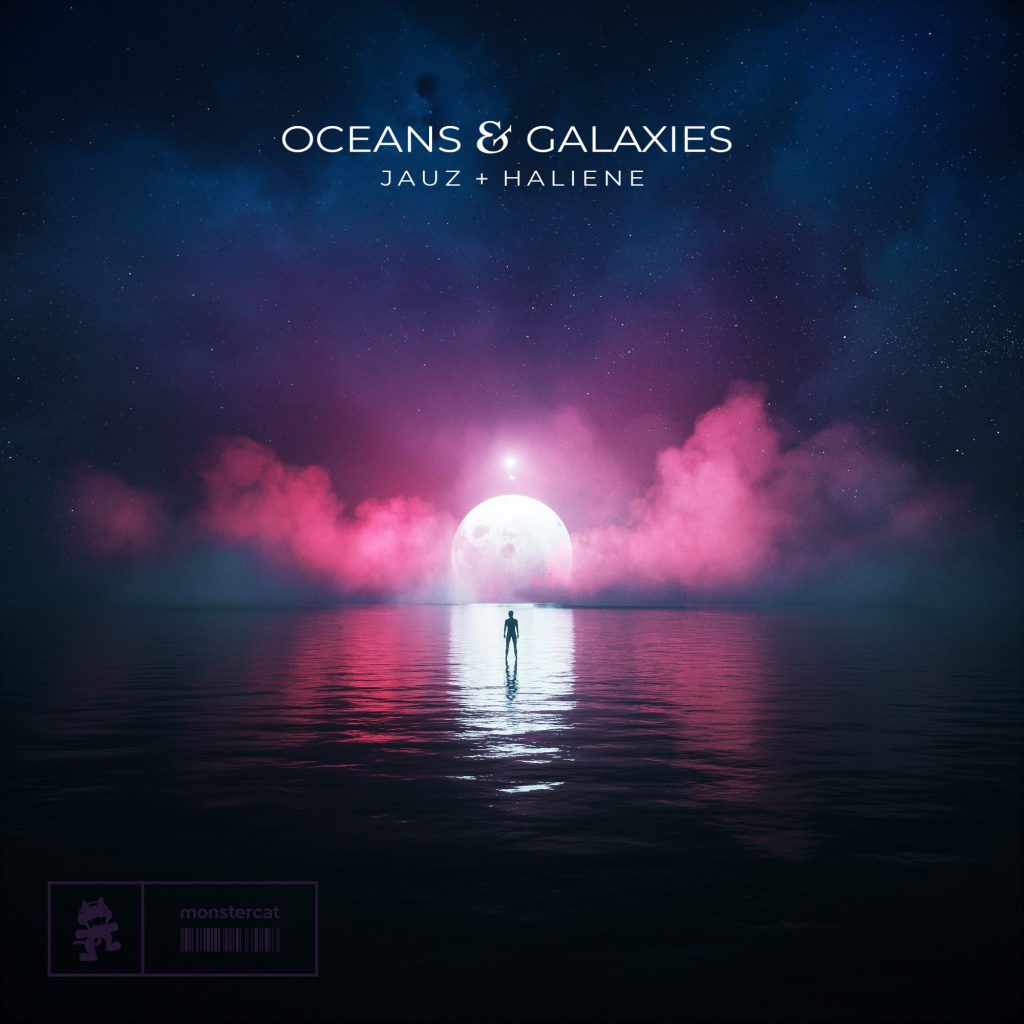 ---
Follow Jauz on Social Media:
Website | Facebook | Twitter | Instagram | SoundCloud | YouTube | Twitch