ABRACADABRA releases another magical compilation, Human Nature (Night), featuring tunes from The Soul Brothers, Ameme, and more.
---
Since its inception, ABRACADABRA Records remains true to its values: making the dance community more inclusive, environmentally sustainable, and pushing the scene forward. Born on the sandy beaches of Tulum in 2017, label founders Vivie-Ann Bakos (BLOND:ISH) and Liana Hillison continue to build momentum in turning their objectives into a reality. 
Last month, ABRACADABRA released a gorgeous nine-track compilation Human Nature (Day) featuring tunes from J. Pool, AIWAA, Carla Valenti, and many more. As expected, the vibe and mood of the album instantly created a sense of calm and relaxation. In fact, it's the perfect compilation for folks who are obsessed with tropical-inspired house music. And their momentum was just getting started!
Fast forward to today, one of our favorite independent labels are blessing us with the second half of the Human Nature collection. Human Nature (Night) is packed with 10 magical tracks featuring tunes from The Soul Brothers, BLOND:ISH, Mòo & Jo, Raw Main, and more to help set the mood this month.
To celebrate the release of the compilation, ABRACADABRA is getting ready for Lost Horizon, an interactive virtual reality event in partnership with Bye Bye Plastic on April 17. The event is a combination of music, art, technology, and sustainability. A bonus piece is that BLOND:ISH will lead a live meditation class, and you just need internet access to participate. Tickets are currently on sale for $10. You can learn more on the official website for Lost Horizon.
Release yourself to the dreamy tunes of Human Nature (Night) Compilation from ABRACADABRA Records. You can purchase or stream this glorious compilation on your preferred platform and don't forget to share your thoughts in the comments.
Stream Human Nature (Night) on Spotify:
---
Human Nature (Night) – Tracklist:
BLOND:ISH – Rio Secreto
Ameme – Your Love
Hyenah, Wilson Kentura – Cyprio
Nico de Andrea, Baron (FR) – Kebali
The Soul Brothers – Cenizas
Emvafaya, Francis Mercier – Bolingo Nanga (feat Bibi Den's Tshibayi)
Mòo & Jo – Chakra
MIICHII – State Of Mind
Raw Main – SandMan
Sasson, Nii Tei – Verisma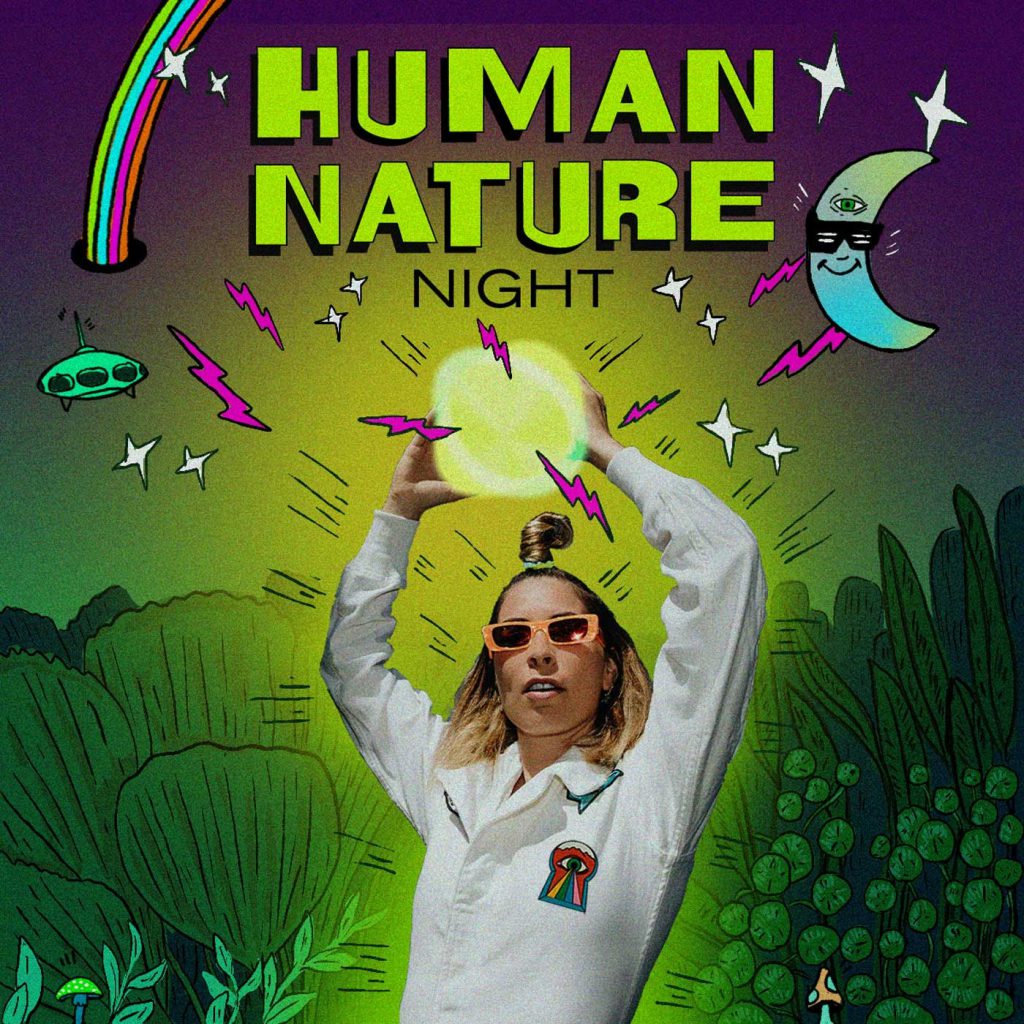 ---
Follow Abracadabra on Social Media:
Website | Facebook | Instagram | SoundCloud | YouTube | Twitch