HALIENE sat down with us to chat about her writing process, balancing her personal and professional life, her live shows, and more!
---
Over the past few years, HALIENE has been on a monumental rise to the top of the electronic music scene. Whether she's providing her powerful vocals and touching lyrics to tracks in the realm of trance or dubstep, or even releasing her own original tunes like "Dream In Color," it's nearly impossible to not get swept away by her sound.
In 2019, HALIENE has continued to ride the wave of success with collaborations like "Whisper" with MaRLo and "Secrets" with Somna being released while more is on the horizon as well with other artists like Jeffrey Sutorius. On the performance front, she's also left crowds just as stunned as she took the stage for her first ever live performance at Dreamstate Vancouver while also appearing during sets from artists like Tritonal at EDC Las Vegas.
Now, with the summer months getting into full swing, an Australian Altitude tour with MaRLo on the horizon, and more news sure to come, we caught up with HALIENE for a quality chat. Take a listen to her track with MaRLo, "Whisper," below and read on for some advice for aspiring singer-songwriters, what inspired her most recent releases, how she balances her personal and professional life, and more!
Stream MaRLo & HALIENE – Whisper on SoundCloud:
---
This year is looking to be another successful one for you with "Secrets" with Somna and "Whisper" with MaRLo being recently being released. What can you tell us about the inspiration behind each song?
For "Secret" and "Whisper," I think they're about similar concepts, about missing someone that's no longer with you and wishing you could say more than you were able to say at the time.
In "Secret," it's like you carry their memory inside of you, maybe you don't talk about that memory, you don't talk about them, and you don't say their name… yet they continue on within you.
With "Whisper," I would say it's about the things you didn't get to say to them. Maybe it was for the best that you or the other person had to leave. Either way, you parted ways and there were things left unsaid, meaningful words, some regrettably unvoiced and some maybe not so. This song is the love letter to that person that you could never actually write containing those unspoken "whispers".
All my songs are inspired by my personal experiences. Sometimes I get inspired by my friends' personal lives and I write songs for them. But these two songs are definitely written about loss and I've had a lot of that in my life. I find the experience of loss can be like a well from which I can draw inspiration from.
So much as changed since our last interview, you've released your first solo single and booked as HALIENE (LIVE) for AVA Nights in Mexico and Dreamstate Vancouver. What new goals do you have as HALIENE for 2019?
It's all pretty exciting for me. I'm really excited for "New Dawn" with Jeffrey Sutorius. I wrote that song about his new journey of stepping out on his own. It's a "New Dawn" for him after being a part of Dash Berlin for so long. I'm really excited for that song to come out, as well as the many more collaborations I have set for this year!
I'm going to start working my way towards releasing a whole EP of solo original music, but this year, I think you'll see another solo single first. I'm also really excited about doing more of my own shows! I'd love to just keep on touring and expanding. I envision combining acoustic moments with the full energy of tracks and sort of bridging the gap between concert and party. I think it's going to be really fun and that people are ready for it.
With your solo LIVE shows becoming a part of HALIENE, how do you balance songwriting, doing vocals, along with prepping and performing for the live shows?
It's all time management, honestly, just keeping a calendar and sticking to it. I do find when I have a lot of shows back-to-back and I've only have one day home in between, it can be really exhausting. By the end of April when we were back after all those shows, I was so tired I had to rest for almost a whole week. I do find my stamina increases the more I tour and I hope it will continue to get better.
I try not to push myself too hard and find a good balance. You can't force yourself to write a great song, it just comes out of you when it wants to. You can always be practicing your craft and getting better, but it takes time to get inspiration. I go on a lot of hikes. Hikes really inspire me to get back into the groove.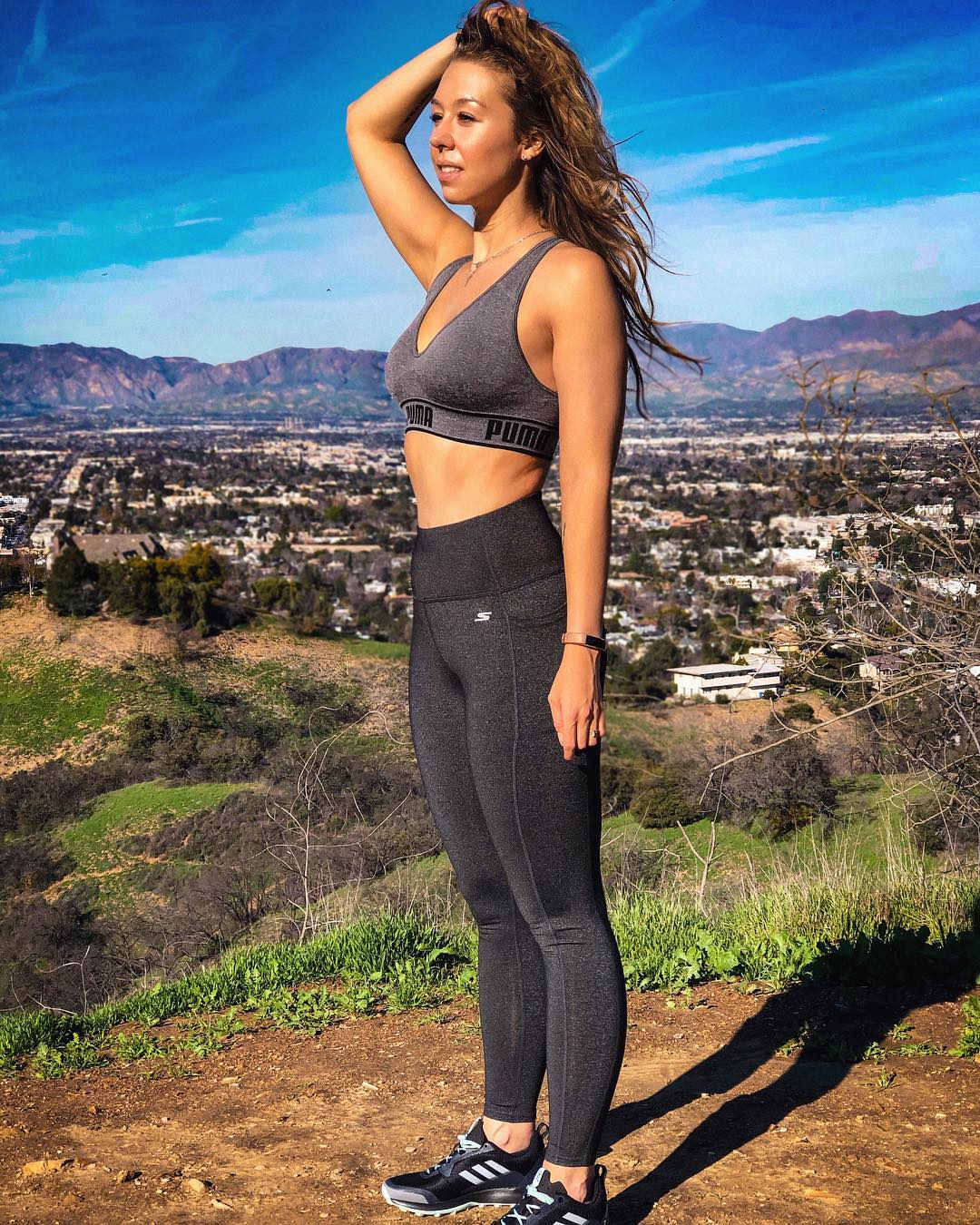 We've seen so many artists take a break due to their own mental health. What measures do you take to keep your mental health "healthy"?
I always make time to take care of my mind, my body, and my heart because that's what keeps you going. You can't let your gas tank get completely empty. Otherwise, you have nothing left to give and that's what we do as artists — we give out so much energy on stage and in our music. We allow fans to see into our lives and our hearts in our songs. It is such an honor, but it's also a responsibility being an artist: you have to make sure you have something to give. So even as I get more known, I'm going to do my very best to make sure I always have time to recuperate and find new inspiration. I can handle quite a bit, but I try to always make sure that there is time off after the really intense stretches.
Your husband, Matt, plays a big role in HALIENE as well and with you at every gig and works with you to produce the vocals and lyrics. What are the keys to having both a successful working relationship and personal relationship?
Wow, Matt does do a lot of work, I have to give him major props. He's absolutely amazing. He usually comes with me on tour and DJs, plays piano as well as tour manages. We write all the songs together, and he produces all of my vocals.
What makes it work for us is to keep everything in balance. If we have too much work on our plates and our marriage needs attention, we always make sure we put our marriage first. If we need to take a day or night off from work we will and just hang out together. Everyone else can wait, it's okay. It's important to make sure no matter how stressed you get, or exhausted or hungry or tired, that you always try to treat each other with care because we both work really hard.
Personally, I like to mentally separate business and our relationship. It's a 24-hour a day job being an artist, songwriter, touring musician, etc. But when we come home, I love to cook dinner together and take off our work hats for the day and just be married. I think it's important to maintain that. Even though we could be talking about work all the time, I really love it when we don't. I think that's how we make it work.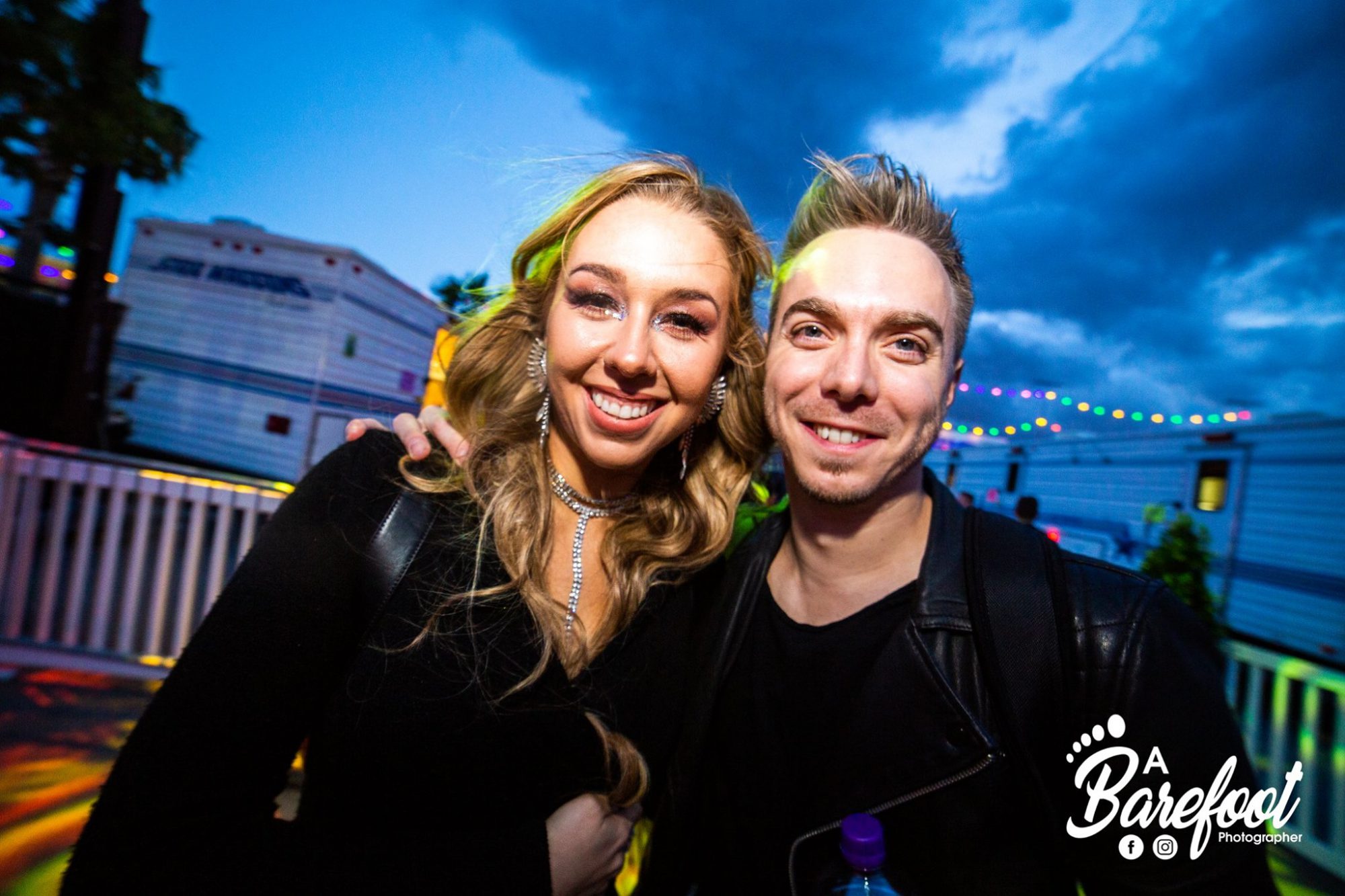 It was probably not an easy journey for you to bring HALIENE (live) shows to life. What were some difficulties/ sacrifices that you faced and how did you overcome them?
Actually bringing the live show to life has been fun because I have so many songs that have been released. It's really exciting to take those songs and see how each one blends into the next one. When I'm creating a set list, I want it to tell a story with the songs I wrote. I get to play with other creative options since some of the songs have had remixes too. If I'm playing a trance festival, but I want to do a melodic dubstep song of mine, I can pick the trance remix or the psytrance remix. I think this is definitely one of the advantages of being a singer artist in this scene.
As far as challenges, I would say its mainly technical: stages and sound are the biggest. Most dance music venues are not built for singers and the staff isn't used to working with them either. Some of the events I've performed at didn't have a stage at all, and I had to kneel on the DJ decks to see the audience. Some of the festivals I've played had no idea how to set up an in-ear monitoring system either, or even how to add reverb to a vocal. The upside is that it has made us more self-sufficient as we've had to rely primarily on our own gear and equipment which has been a good learning experience. I think in the future, as the blend between DJ and performing musician becomes more and more popular, this will hopefully improve.
For those looking to become singer-songwriters, what are some tools that are a must-have for an upcoming singer-songwriter?
Well, one book I absolutely love, that helped me begin when I was 14 is called The Craft of Lyric Writing by Sheila Davis. It's a must-read. It teaches you form and rhyme schemes and is an essential tool of mine.
Another tool I recommend is to co-write with other people. Honestly, it teaches you so much about writing songs, what you like and don't like, and how to collaborate. Writing by yourself is a great way to develop your gifts, but if you can write with somebody that you respect do it, because you learn so much.
Also, try recording yourself. It's so easy to record ourselves these days. If you have a computer or a phone, record yourself and hear what you sound like. Listen to the songs that you just wrote and hear yourself back for the first time. When you listen back to things you create you get a whole new perspective.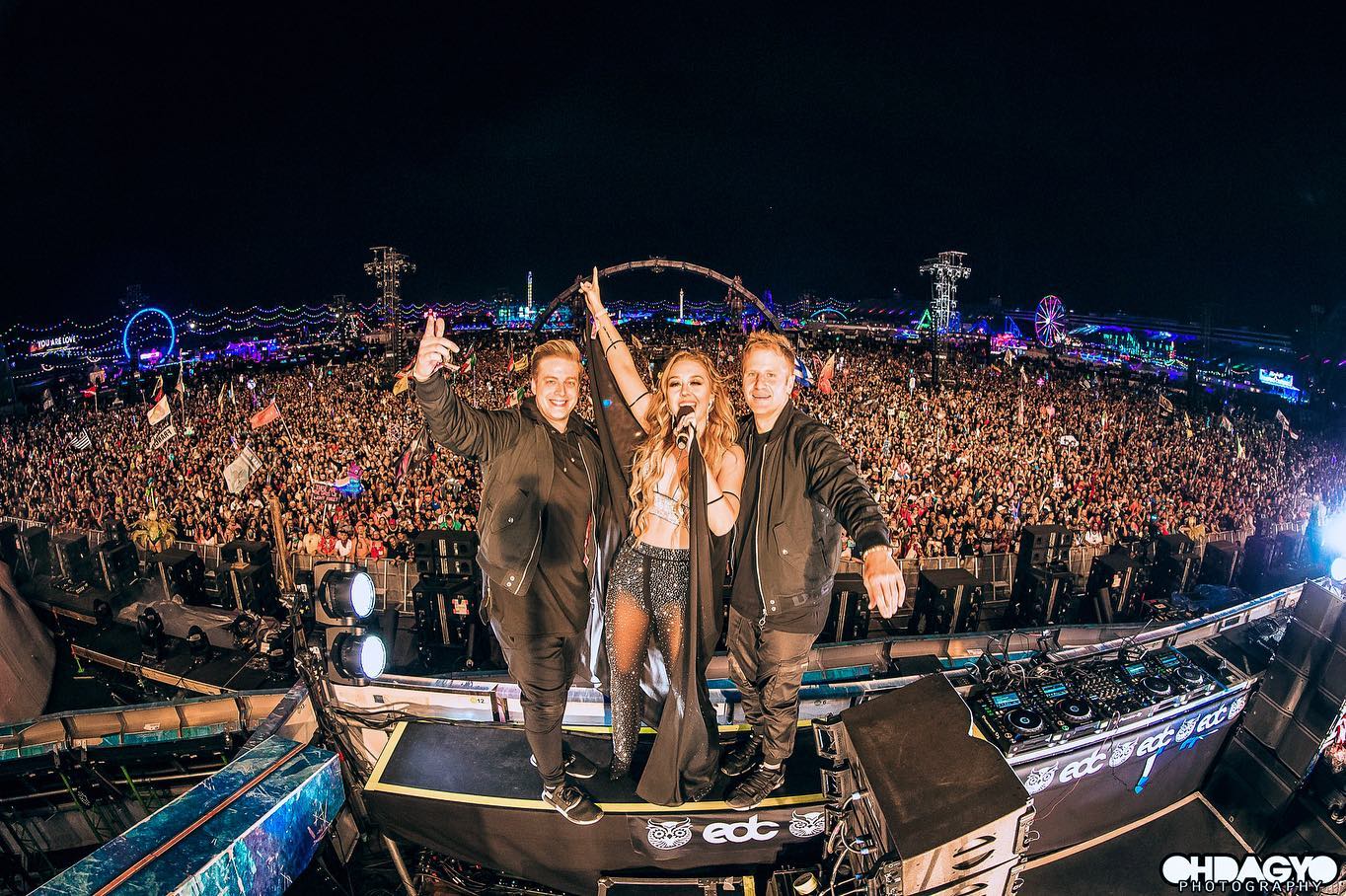 What about singing equipment, what would you recommend?
I would say that your gear should only go up a level as you go up a level. It is not wise to buy yourself a $3,000 microphone when you're just learning how to write a song –you don't need to do that. There are really great microphones for $100 that just plug in via USB and they're so easy to use. If you have a Mac, for instance, you have Garageband, you can plug your USB mic in and get going. As you get better, you can invest a little more.
You also have to remember if you're trying to make songwriting or music your full-time career, that it's not a romantic, glorious thing every day. You are starting a new business and you are a new business owner, so you have to refine your craft and product until it's something great that people want to buy.
I think a lot of people have such a romantic view of what it's like being an artist. That it must be so glamorous, but no, it is a lot of work. Remember, the more you know about your business, the more success you will have. You should understand the way contracts work, all of the terminology regarding publishing, rights, master ownership, etc… there are so many subjects to learn. We also have to constantly educate ourselves as the industry changes very quickly.
We've seen you use social media to host special live acoustic performances and as a place to communicate with fans all over the world. How critical is it as an artist today to use social media effectively to help boost or network?
I would say a strong presence on social media is definitely critical. By reaching your fanbase and communicating with them, you know what they like and what they don't like. It reminds me every day of why I do what I do. As much as it adds to the job of being an artist, it's really special that we can do it, as long as we do it responsibly. I think our fans really enjoy being able to communicate with us.
I think MySpace was really the first time we could all start to communicate with the artists that we loved. Before that, it was so cloaked in mystery, but now we're so deeply connected. It's really wonderful that we can get that close to our fans.
Finally, you've performed everywhere from Los Angeles and Mexico City to Moscow and Miami. What are some dream locations you would like to visit and perform next?
I'd love to perform in Ibiza, Dubai, and Australia. I get to make one of those dreams come true this summer, as I will be touring with MarLo across Australia for all his Altitude shows!
London is probably my favorite city in the world. I would love to do more shows there, and I would love to be going there more often. There are so many countries in Europe I would love to visit too, like Prague. And lastly, I would love to get back to Japan. I haven't been to Japan in over 10 years and I would love to play a show there.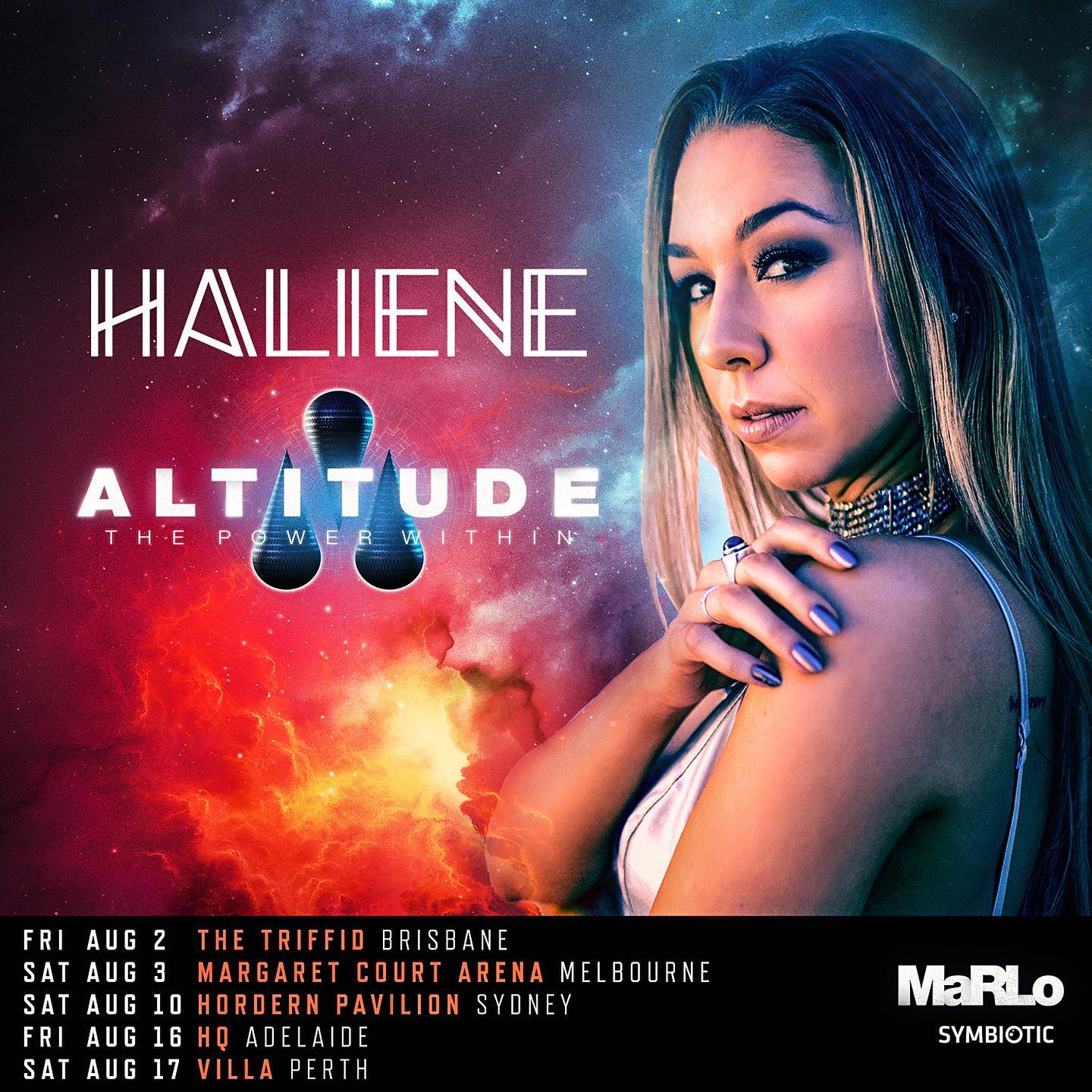 ---
Connect with HALIENE on Social Media:
Website | Facebook | Twitter | Instagram | SoundCloud