Bringing a heavenly dose of blissed-out house, BLOND:ISH taps emerging producer Rowee for the latest release on ABRACADABRA.
---
Throughout her career, BLOND:ISH has become synonymous with sexy dance floor vibes such as "Wizard of Love" and top-tier remixes for the likes of dance music juggernauts Diplo and Black Coffee. Now, she's put her collaborative ability front and center with "Garden of 3Den" featuring emerging producer Rowee. This deep, dreamy vibe pairs perfectly with a bursting sunrise, a desolate desert adventure, or a mindful intrinsic exploration.
Blond:ish and Rowee magnetized during their first meeting in Miami pre-pandemic and forged this fantastic collaboration during the midst of lockdown. Since then, "Garden of 3den" has received plenty of love around the world during her regular Twitch streams and virtual DJ sets. She is proving that even during a time away from live events, it is possible to spread fantastic new music to her eager fans worldwide.
This brand-new release on ABRACADABRA features a refined house groove that doesn't skimp on the finer details. Peaceful marimbas float over the well-polished yet not overbearing kick drum as driving hi-hats lead the way. Leaving no stone unturned on her path to house music Nirvana BLOND:ISH once again delivers us to a garden of earthly delights.
Yet, during these unprecedented times, BLOND:ISH understands that everyone needs a minute to escape from the chaos. She has included an incredibly blissful meditation mix to "Garden of 3Den." Thus allowing fans to dive deep into not only her skillful productions but also the mind that made them. So what are you waiting for? Surrender to the vibe and let her carry you away to your very own paradise.
Prepare to be transported to pure deep house euphoria, and take a trip with BLOND:ISH and Rowee and listen to Garden of 3den. It's available now on your favorite streaming platforms.
Stream BLOND:ISH – Garden of 3Den on Spotify:
---
BLOND:ISH – Garden of 3den – Tracklist:
Garden Of 3Den
Garden Of 3Den (Meditation Mix)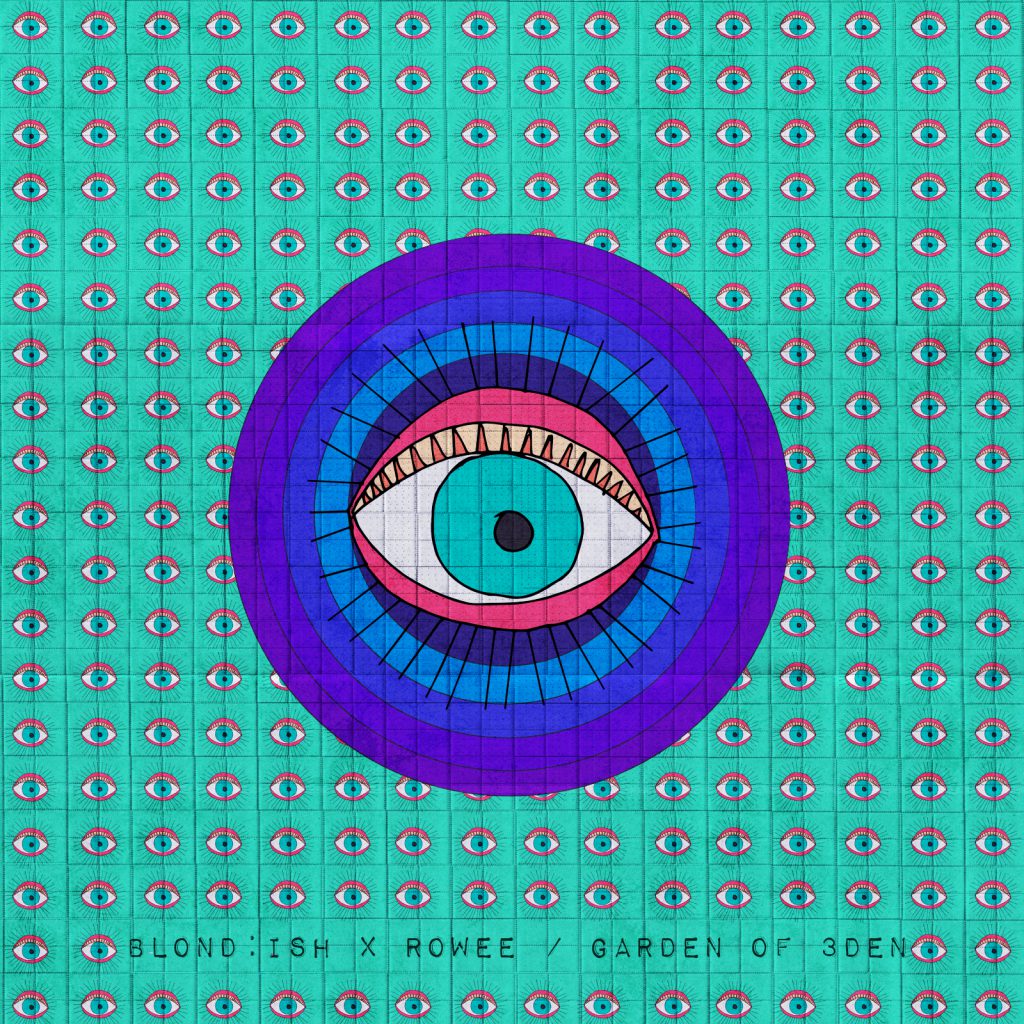 ---
Follow BLOND:ISH on Social Media:
Website | Facebook | Twitter | Instagram | SoundCloud | YouTube | Twitch
Follow Rowee on Social Media:
Website | Facebook | Twitter | Instagram | SoundCloud | YouTube