Monstercat offers up curated tunes from Kaskade, Slushii, CloudNone, Vicetone, and more for the latest edition of their Instinct compilation.
---
One of the labels that continues to prove that they have their finger on the pulse over the scene over the past decade is Monstercat. Whether dominating with releases on their main label, expanding to include new sub-labels like Monstercat Silk, helping usher in the livestream revolution, or hosting their own showcases, it's hard to ignore this independent imprint. Now, they're putting their tastemaking abilities on full display with the latest volume of their Monstercat Instinct compilation series.
Out now across all platforms, including a fresh album mix on YouTube for fans to feast their ears on, Monstercat Instinct Vol. 7 features a whopping 50 tracks that have graced the label from a range of artists. True to the nature of their brand, that range is vast as names like Kaskade, Slushii, Vindata, Vicetone, and Throttle stick out immediately on the tracklist.
While tunes like "Flip Reset" from Kaskade and Will K and "All I Need" from Slushii might be some of the more familiar at the beginning of the compilation, there are plenty more standouts as well. Tracks such as "Do Better" by Feint highlight the drum and bass side of the label's tastemaking efforts, while Trivecta delivers some progressive house on "Ghost In The Machine" to further showcase that diversity. And don't sleep on the tunes from Hoaprox, Nonsens, Rameses B, and Stonebank if you're looking for quality as well.
Additionally, Monstercat has gone an extra step further with the release of Monstercat Instinct Vol. 7 by releasing limited edition merch to pair with it. These pieces were inspired by the flora and fauna of Oregon's forests and include everything from hoodies and t-shirts to patches and pins.
Listen to Monstercat Instinct Vol. 7 on Spotify or your preferred platform, head over to their website to check out the merch, and let us know which tunes you loved the most in the comments!
Stream Monstercat Instinct Vol. 7 on Spotify:
---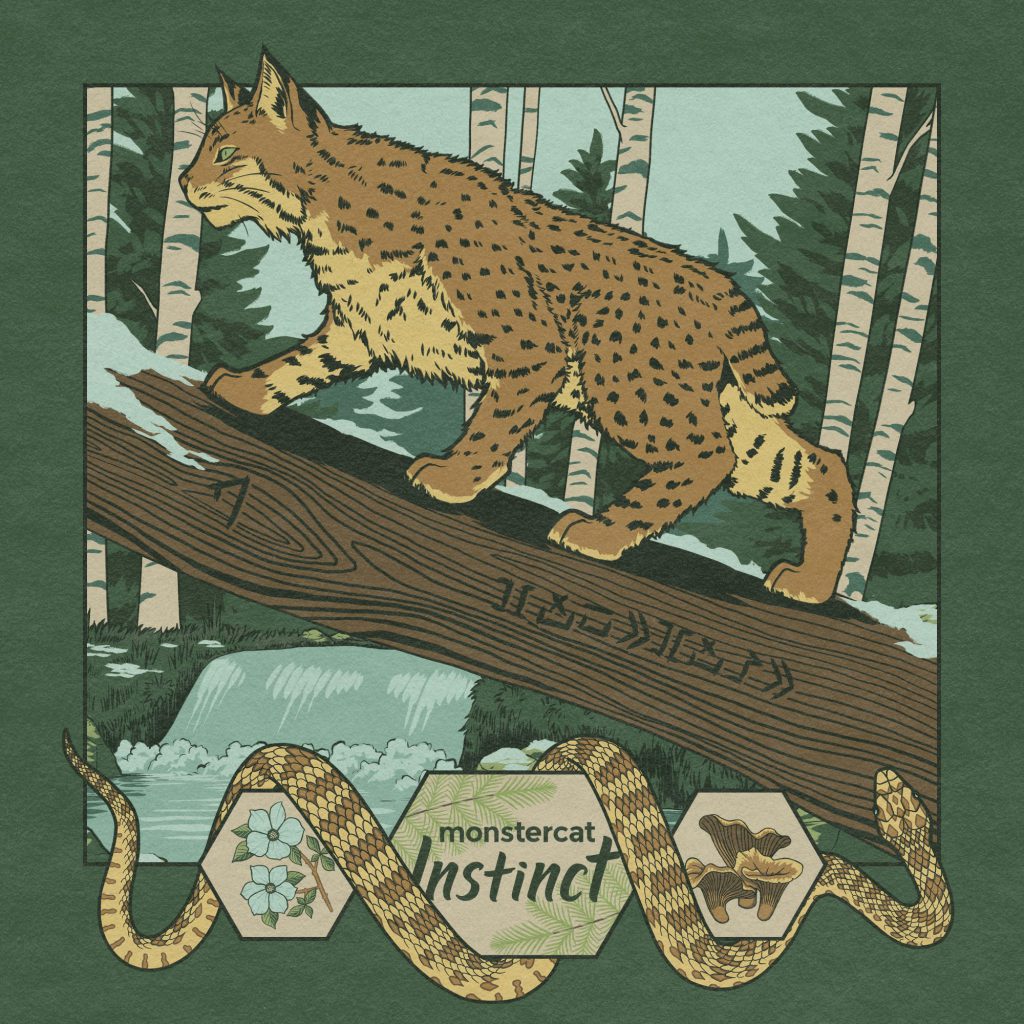 ---
Connect with Monstercat on Social Media:
Website | Facebook | Twitter | Instagram | SoundCloud | YouTube | Twitch