Le Youth's PRGRSSN Records brings on Brazillian tastemaker Merkie to deliver a serene, three-track EP called Quiet.
---
If there is one thing that Le Youth has done with his PRGRSSN Records imprint, it's consistently shining a spotlight on fresh faces in the scene. After a number of releases that have landed on the label, the latest artist he's welcomed to the fun is Merkie who has taken his profound progressive influences to create a unique sound. Last year the Brazilian producer released two singles, "Venice" and "Walkabout," and now, his sound is becoming louder than ever before, even if his new EP is called Quiet.
The title track "Quiet" introduces listeners to the EP, which has deep, bright bass with a ricocheting melody of synths of bells. Merkie carries us forward with its progressive lead, nurturing our adventure through the soundscape as the muffled hi-hats and drums create a layer of anticipation.
The tempo slows when "Richer Woop" enters the fray, guided by a slow hypnotic bassline and harmonizing melody that shapes the senses into a meditative state to overpower any obstacle of doubt a person may have when listening. As the beat keeps listeners moving it balances the layers of rich complexity that build the momentum until it reaches its full potential. Then, once the tune has accomplished its mission of rejuvenating the mind of the listener, it comes to a close with a relaxing decrescendo.
To close out the EP, Merkie amps up the energy with punchy percussion on "Bubbles" as the tune crescendos into a delightful rumble. It offers up a moment of reflection, reminding those who are listening that music can stir up memories and emotions along with it. Happiness, nostalgia, and a hopeful impression of the future fill the mind when listening to this track, and as the final seconds tick away you'll be left silent as your mind unfolds to open itself to positive thoughts.
Merkie amps up the emotions felt in solitude while continuing to drive forward with serene melodic sounds, so listen to the Quiet EP on your preferred program and let us know what you think in the comments below!
Stream Merkie – Quiet EP on Spotify:
---
Merkie – Quiet EP – Tracklist:
Quiet
Richer Woop
Bubble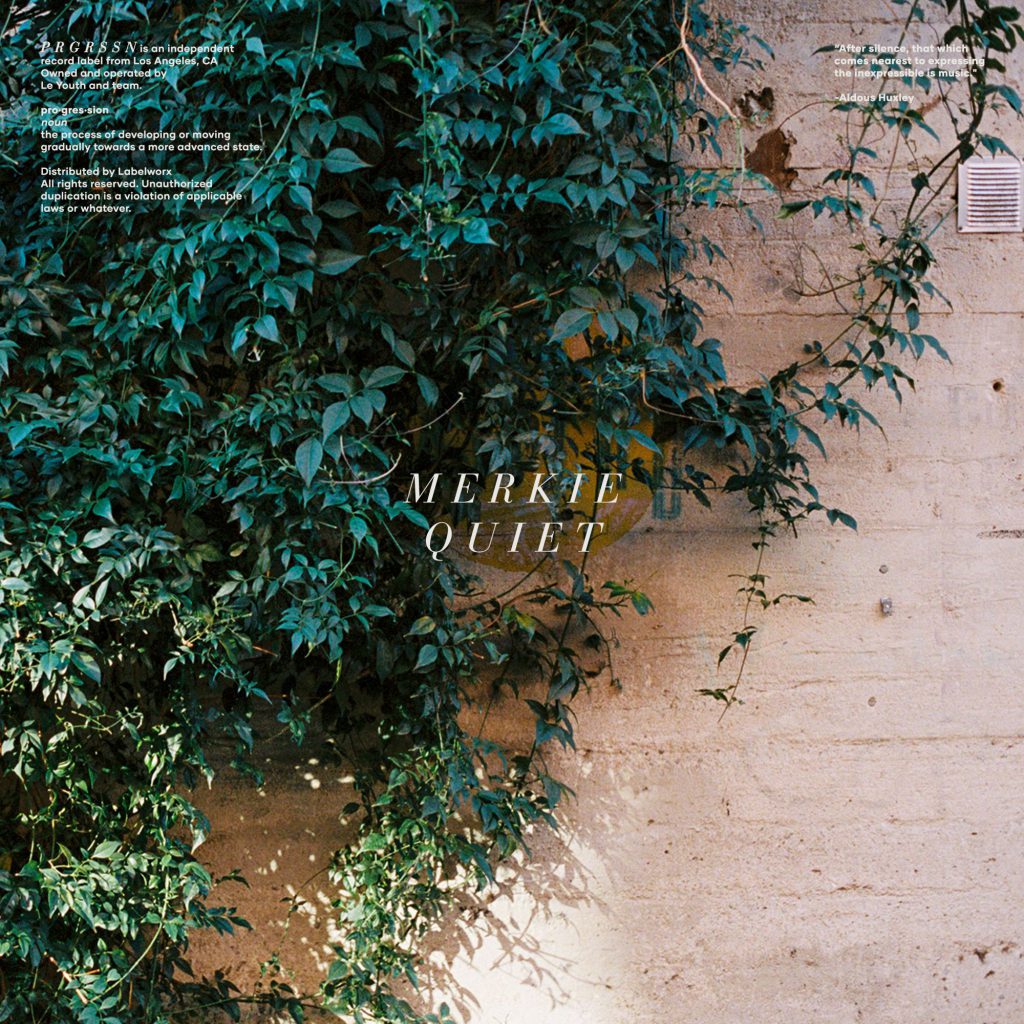 ---
Follow Merkie on Social Media:
Facebook | Twitter | Instagram | SoundCloud | YouTube