Mysterious masked artist Deathpact showcases a wide range of bass styles with their latest four-track EP, SPLIT // PERSONALITY.
---
The mystery of who Deathpact is has lingered in the dance music community for the past few years. Their genius, cryptic marketing is like a thread you just can't stop pulling. When intriguing marketing is unraveled and followed up by extremely high-caliber, inventive bass music, the pay-off is insanely sweet and satisfying. Stunned by the release of their first single, "Danger," in 2018, fans quickly began forming countless theories about who is behind the mask.
Curiosity was piqued even further when Deathpact's notoriety skyrocketed with a monster collaboration with Rezz on "Life and Death" in 2018 as well. Since then, they've been pumping out grimy bangers consistently with three (now four) EPs and 10 singles in three years. In that time, the project has blossomed, collaborating with heavy-hitters like Zeds Dead, 1788-L, and ODESZA. They even headlined at Shambhala and performed a mind-bending set during Digital Mirage 2.0.
With such intricate beats, highly unique sounds, and insane production quality, many have assumed Deathpact is an already-famous producer in the dance music community experimenting with a new sound — even multiple producers operating under the name — but no one has stood up to claim the throne. This feeds into their ego-less vibe, focusing on the value of the art — conveyed with the statement, "the goal is not to live forever, but to create something that will," the opening line of the first track of their latest EP SPLIT // PERSONALITY.
Listeners drink in Deathpact's high-quality production and ear-pleasing sounds like sweet nectar, and now with the wide range of innovative sounds on the latest release to surface on this new four-track release, it's safe to say their thirsts will be quenched. Get a satisfying dose of inventive bass music on SPLIT // PERSONALITY by streaming it on your favorite platform, and read on for a deeper dive into the EP!
Stream Deathpact – SPLIT // PERSONALITY on Spotify:
---
SPLIT // PERSONALITY starts off with a surprising, new vibe, and slowly drips back into the grimy bass we know and love.
The first track of the EP, "CATALYST," is far from what I expected to hear from Deathpact — but I was pleasantly surprised by the pattern-interrupt. The soothing, resounding synths seem to swell and retreat around your head as you listen. It's calming, grounding, and almost meditative.
Then, they instantly switch up the vibe with the second track, "HIATUS." We're dropped right into a heavy bass with no warning, satisfying that Deathpact sound we all crave. The drop is intricate and impressive, yet unassuming. The quality of the production stands for itself — stunning listeners without having to go "over the top."
Next up is "BLOODLINE," which starts with a suspenseful build-up and drops us into a beat built around a completely unique, echoing sound that resembles a massive drum being hit over and over. The energy persists throughout the track, bringing in sirens and choppy sounds that could distort the senses (in the best way possible).
Finally, Deathpact wraps up with "SONG SIX." This is a standout track off the EP. The build-up to the drop is slower for this one, but it's insanely worth it. The soothing synths allude to the first track, while the drums bring me back to "BLOODLINE," and the drop itself is high-energy and layered — and a dream come true for bassheads.
---
Deathpact – SPLIT // PERSONALITY – Tracklist:
CATALYST
HIATUS
BLOODLINE
SONG SIX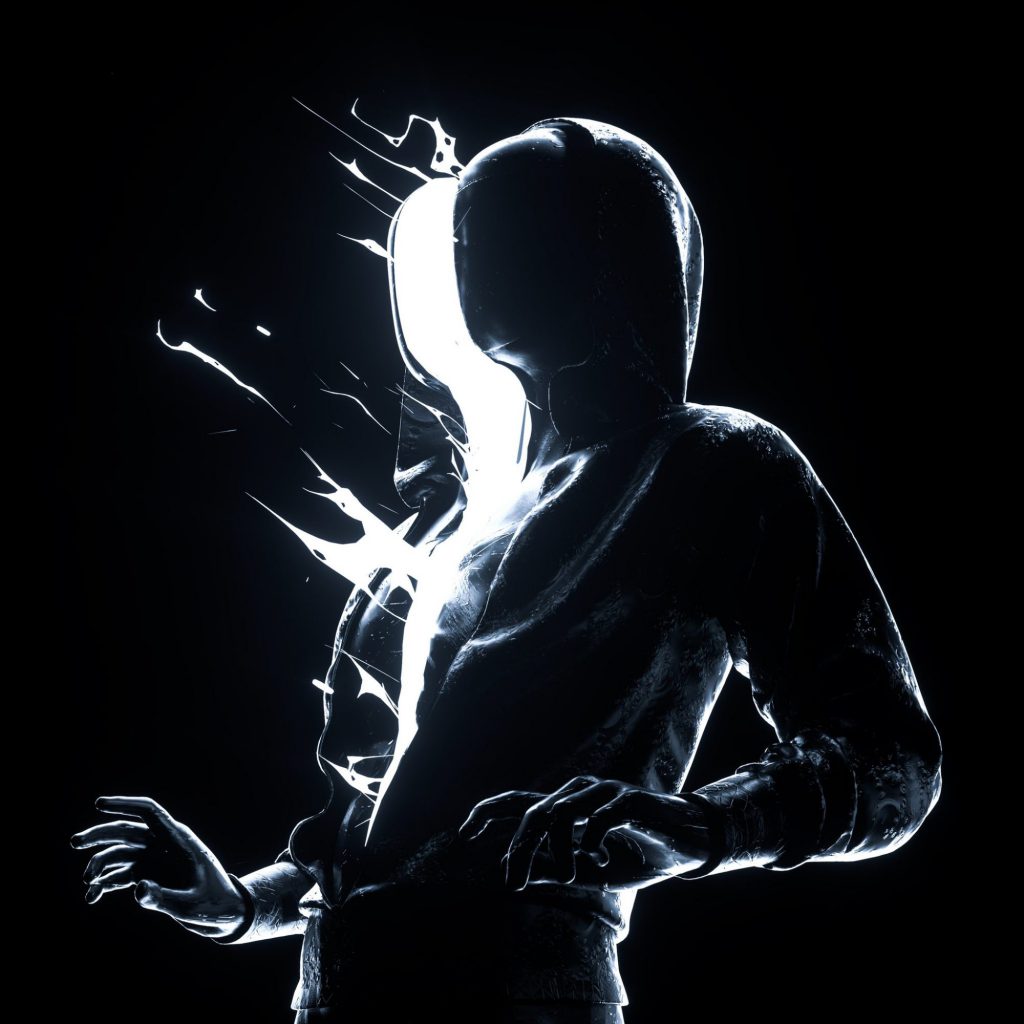 ---
Follow Deathpact on Social Media:
Website | Facebook | Twitter | Instagram | SoundCloud | YouTube | Twitch