Lane 8 continues to highlight the sounds of fresh artists with the latest volume in This Never Happened's Root to Branch series.
---
Spring is officially here and after Lane 8 ushered in the warmer months with the release of his annual mixtape, he's looked to fresh faces in the scene to bring even more sounds to speakers near and far. After bringing life back to the Root to Branch series in 2020 to deliver the fifth and sixth volumes, the seventh volume has officially landed on This Never Happened and it's filled with some surreal sounds yet again.
Available for the listening pleasure of the faithful followers of the imprint around the world, Root to Branch, Vol. 7 brings a tasty helping of melodic house tunes to feast on. This time around, Lane 8 looks to Hessian, Omën, and Mees Salomé to serenade listeners with their unique stylings in the studio, and they definitely succeeded at concocting some seductive sounds.
Hessian begins the journey by giving us "Allergens" and "Outback," two sensational pieces that will immerse listeners within moments of pressing play. The haunting vocal and captivating beat on the lead track pulls you in and will continue to run through your mind. Then, much like its name implies, "Outback" arrives next with free-flowing energy found within nature. When you close your eyes while listening it's impossible to not draw up imagery of vast landscapes in the mind.
Up next is Omën who toys with the ears on "Follow" as the pronounced vocal and warped synths will draw anyone in. "Get Down" carries similar tones and injects a touch of disco into the mix for good measure as well, making it perfect for those warm nights spent dancing under the stars. While these two might be more danceable than the pensive tracks that have landed on the imprint lately, they're welcome additions without a doubt.
Closing out this edition is Mees Salomé who puts on a clinic with "Aurora" and "Brighter" as he masterfully guides listeners to a bliss-like state as warm synths and a punchy bassline take over control. Both tracks are surefire stunners that stood out for their atmospheric, larger-than-life qualities, and while the beat from "Aurora" runs through the mind the vocals that are featured on "Brighter" add an extra dimension.
Surround yourself with some serene sounds by listening to the latest volume of Root to Branch on Spotify, stream or purchase it on your favorite platform, and let us know which track is your favorite in the comments!
Stream Root to Branch, Vol. 7 on Spotify:
---
Root to Branch, Vol. 7 – Tracklist:
Hessian – Allergens
Hessian – Outback
Omën – Follow
Omën – Get Down
Mees Salomé – Aurora
Mees Salomé – Brighter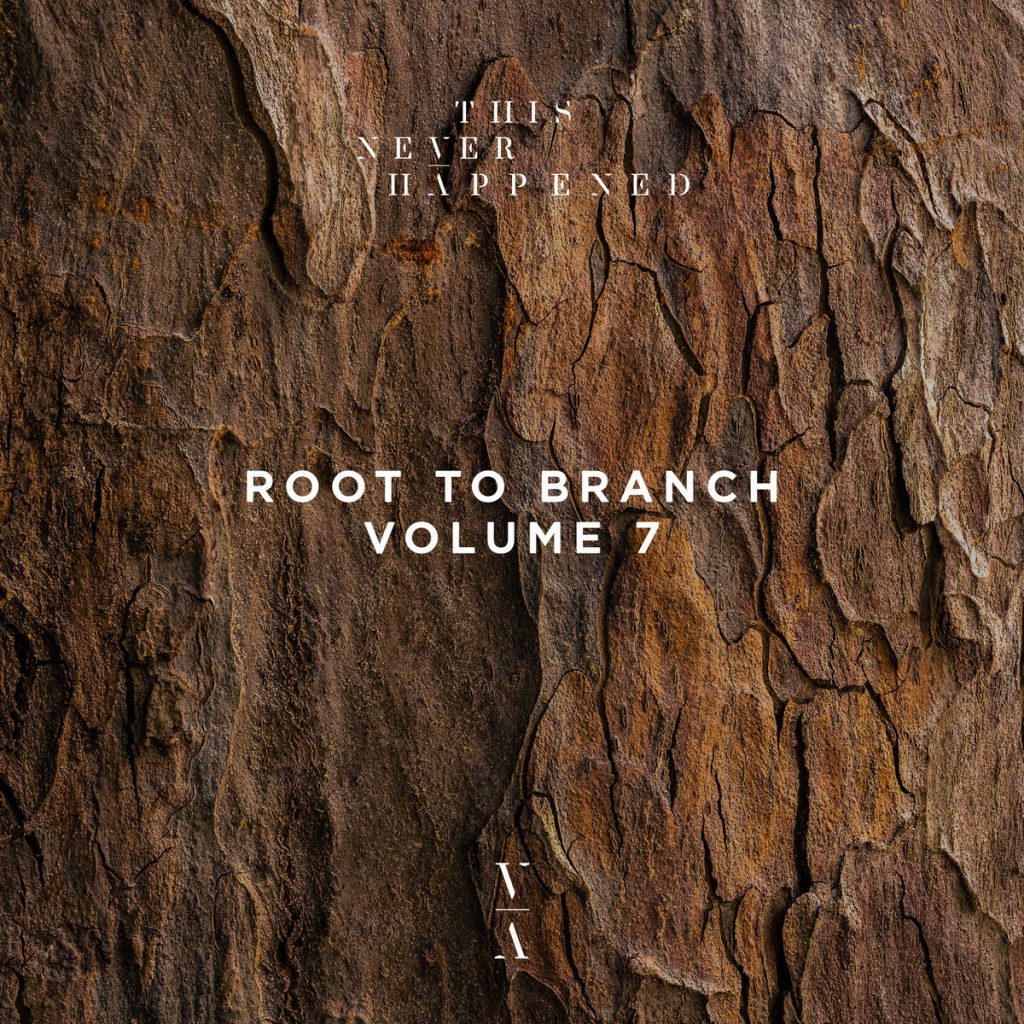 ---
Follow This Never Happened on Social Media:
Website | Facebook | Twitter | Instagram | SoundCloud | Bandcamp