This Never Happened's Root to Branch, Vol. 6 is out now and showcases six immersive tunes from Che-Yung, FREI, and Corren Cavini.
---
Just as the winter chill begins to take hold on the Northern Hemisphere, Lane 8 has kicked into gear to keep the faithful following of This Never Happened warm for the rest of the season. Teasing the news that his annual winter mixtape was on the horizon just days ago, he also unveiled the latest edition of Root to Branch that has arrived just a few months after he breathed life back into the series with its fifth edition.
Out now across all platforms, Root to Branch, Vol. 6 carries on with the strong tradition of the series in showcasing some of the freshest faces in the scene. Artists who have been selected to bring two tracks each include Che-Yung, FREI, and Corren Cavini, all of whom evoke imagery while putting their unique takes on electronic music on display.
Che-Yung leads the charge on this chapter of Root to Branch with "Crescent Moon" which brings a sense of reflection while also filling listeners with the right amount of energy to make this tune one that should be on any early morning playlist. Then, he offers up a sense of "Wander" with a serene tune that is perfect for those long walks in a snow-covered forest surrounded by trees.
FREI arrives in style with "Scarlet" and "Winter," two tunes that blend seamlessly with the ones from Che-Yung as the journey into a winter wonderland continues. While "Scarlet" will have listeners moving their feet immediately, "Winter" turns the vibes down a notch with its chilled-out beat and vocal sample before injecting some vitality into your soul with its melody.
Last, but certainly not least, is Corren Cavini. This Dutch producer picks up the pace with "1635" as the beat dominates your feet before breaking down into a beautiful piano solo that gives listeners the chance to take a second and just breathe. Picking back up just after that blissful solo, it leads into "Finding Fears" which delivers sweeping synths that heighten the senses and percussion that crashes over the ears before diving into its subterranean bassline.
This edition of Root to Branch is another fantastic offering of tunes from the next wave of the scene. Listen to it on Spotify below, stream or purchase it on your favorite platform, and let us know which track is your favorite in the comments!
Stream Root to Branch, Vol. 6 on Spotify:
---
Root to Branch, Vol. 6 – Tracklist:
Che-Yung – Crescent Moon
Che-Yung – Wander
FREI – Scarlet
FREI – Winter
Corren Cavini – 1635
Corren Cavini – Finding Fears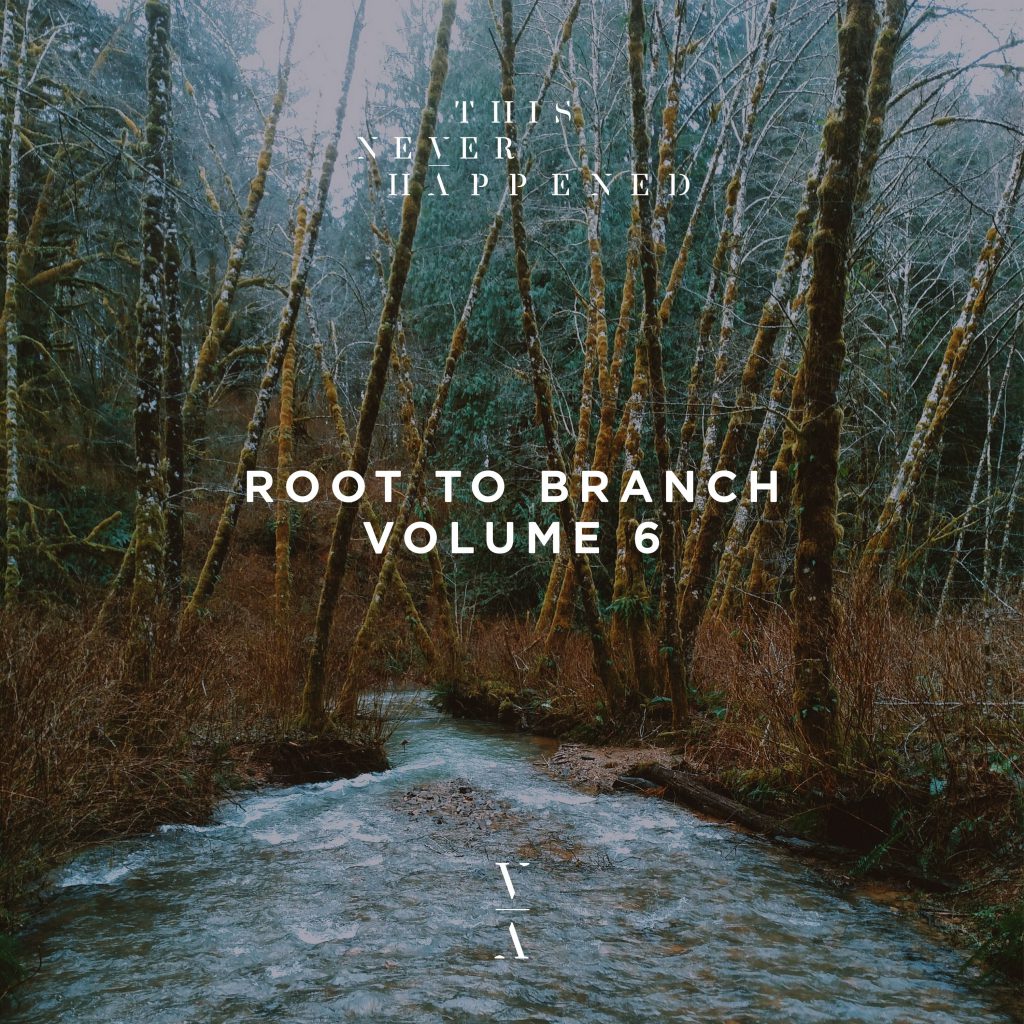 ---
Follow This Never Happened on Social Media:
Website | Facebook | Twitter | Instagram | SoundCloud | Bandcamp