Lane 8 has revived This Never Happened's Root to Branch compilation series with new tunes from Polar Inc., Helsloot, and Pauke Schaumburg.
---
It's felt as if it's been 84 years since we last had the chance to soak in some serene soundscapes from rising artists on the Root to Branch compilation series. In actuality, it's only been about a year and a half since the fourth volume, but with the pandemic in full swing time has truly been a blur.
Today, though, Lane 8 breathed life back into the series and released the fifth volume of Root to Branch with three new artists that any fan of This Never Happened should acquaint themselves with quickly. Gracing the compilation with two tracks each are Polar Inc., Helsloot, and Pauke Schaumburg who bring forth their own sounds and styles yet still blend together in a complementary way.
Kicking off this edition of Root to Branch is Polar Inc. with two fantastic tunes that set a mood that's perfect for those summer days where you're relaxing by the pool or nights spent looking at the stars. While "Regal" offers up almost spacey tones to keep your mind occupied, "Pastel" puts your feet on the ground and urges you to sway to the beat. Picking up the energy is Helsloot with "Never Leave," a track that will be welcome on any makeshift dancefloor that's been created in your rave cave or socially distanced location. "Getaway" carries that vibe on with an explosive build-up before dropping into something I can only describe as a delight for any shuffler I know.
Closing out the compilation is Paul Schaumburg with the two lengthiest tracks on the release, but trust me, they are both must-listens from start to finish as he takes listeners on a journey into the depths of a realm of his own creation. "Havellove" will quickly dominate your senses with its cinematic qualities that could easily find a home in a big blockbuster like Interstellar. Schaumburg then juxtaposes the immensity of the first tune with natural sounds on "White Mountain North" which will have you feeling like an explorer in a new, forest-laden world untouched by humans.
Listen to the six powerful tunes on Root to Branch, Vol. 5 on Spotify below, stream or purchase it on your favorite platform, and let us know which tune is your favorite in the comments!
Stream Root to Branch, Vol. 5 on Spotify:
---
Root to Branch, Vol. 5 – Tracklist:
Polar Inc. – Regal
Polar Inc. – Pastel
Helsloot – Never Leave
Helsloot – Getaway
Pauke Schaumburg – Havellove
Pauke Schaumburg – White Mountain North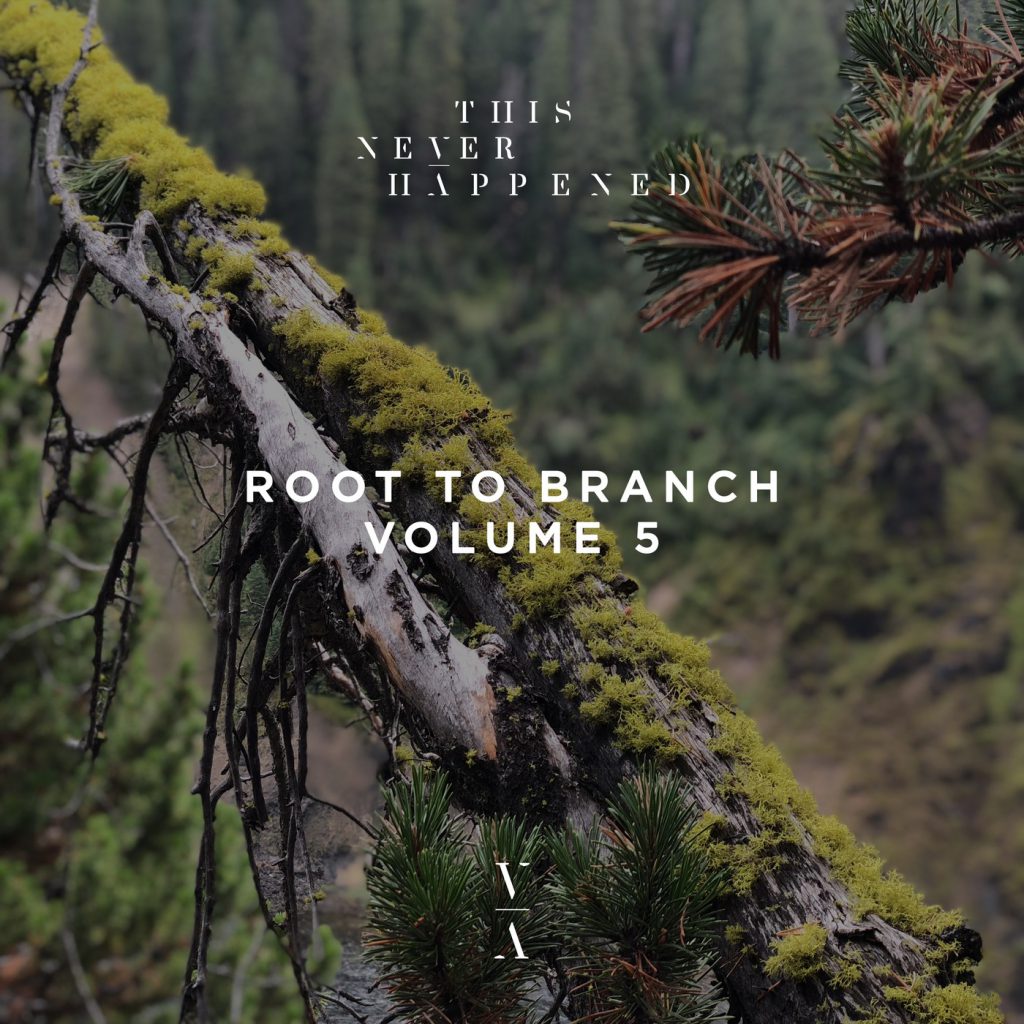 ---
Follow This Never Happened on Social Media:
Website | Facebook | Twitter | Instagram | SoundCloud | Bandcamp