Pelagios is a rollercoaster of emotions from start to finish and Whales will have you in your feels one moment and snapping your neck the next.
---
Whales is an artist that has this hypnotic ability to pull listeners in with this sound and his tracks have this beautiful feel to them that you can't help but close your eyes and got lost in. Previously released tunes of his like "Lights" and "Too Weird" with Kini Solan highlight the softer feelings his music can bring while others switch it up and will completely obliterate listeners with some heaviness.
More recently, Whales' stunning sounds have earned him releases on Subsidia: Night compilation as well as Disciple Round Table. He's also found his way onto Subsidia: Dawn Vol. 2 with his collaboration with Excision and RIELL, "The Last Time." Now, Whales has returned to the label with his debut album Pelagios that also marks the first full-length release for the growing imprint.
Pelagios is packed with 13 tracks that will have listeners guessing what's next. Whales packs in plenty of emotion throughout parts of the album, but will have his fans absolutely losing their mind in others as he puts his heaviness on full display. The aforementioned release with Excision and RIELL makes an appearance, along with collaborations with iFeature, Herculez, Kozmoz, Zubah, and Kini Solana who graces two of the tracks with her gorgeous vocals.
Give Pelagios a listen on Spotify or your preferred platform and read on for a more in-depth look at the debut album from Whales.
Stream Whales – Pelagios on Spotify:
---
Whales comes in swinging immediately as "Nobody Like You" which will completely take listeners by surprise.
"Nobody Like You" starts off with this sweet and addictive beat, intertwined with catchy and sweet lyrics. It almost puts you into this calm state before Whales quickly delivers a heater of a drop. Things get brutal but he mellows things out again, keeping listeners guessing from start to finish. "Tear Sparks" arrives next with lighter sounds that quickly are met with massive and angry kicks and bass.
"Too Much" is a track that gave me goosebumps, especially as soon as I heard the lyrics and the drums started to roll in. The first drop is a mix of beautiful emotions with heavier kicks, but that quickly changes. The next part of the track is full of loud, echoey, distorted dubstep. Another stunning tune is "Hard To Breathe" which features a perfect blend of almost emotional sounds intertwined with ones that are savage. And of course, anyone who has been following the Dawn: Subsidia releases will have heard "The Last Time" with Excision and RIELL, another fantastic release from this rising star.
"Scarred" with Herculez is one of those songs that will make listeners feel like they're getting deconstructed by the beat before Whales puts everyone back together again like Legos, and the vocal also adds to the ambiance. In fact, this tune is the perfect definition of a melodic dubstep track, so close your eyes when you listen to it and completely immerse yourself. Then, "Everything Crashes" sees Whales team up with iFeature to snap listeners in half with some unreal bass heat.
"Magic Sauce" is packed with high-pitched, gut-punching bass. Listeners beware, this one will cause you to make a serious stank face with its scrunchy beat. Next up is "GOD DAMN!" with Kozmoz, which starts off with nasty guitar riffs and crazy drums that leads to a quick buildup and heavy drop that's absolutely nasty. When the vocals "drop it like" come in, you will know you're in for a treat, and this one was without a doubt my favorite track on the album.
As the final tunes on the album appear on the horizon "Get a Job" with Zubah body slams listeners and is perfect for a massive sound system with its heavy bass tones. Then, Whales and Kini Solona team up twice on Pelagios. Their track "Too Weird" finds a home on the album along with their new collaboration "Forest" which has underlying heavier tones but also is mixed with more mellow and slower sounds.
Last but most certainly not least, Whales wraps up his debut album with "In My Head" which shows off all the emotional soundscapes that this talented producer can create. It's the perfect track to end a set with because when you're listening to it you can just imagine the sun was setting at a festival.
---
Whales – Pelagios – Tracklist:
Nobody Like You
Tear Sparks
Too Much
Hard To Breathe
The Last Time w/ Excision and REILL
Scarred w/ Herculez
Everything Crashes w/ iFeature
Magic Sauce
God Damn w/ Kozmoz
Get A Job w/ Zubah
Forest w/ Kini Solana
Too Weird w/ Kini Solona
In My Head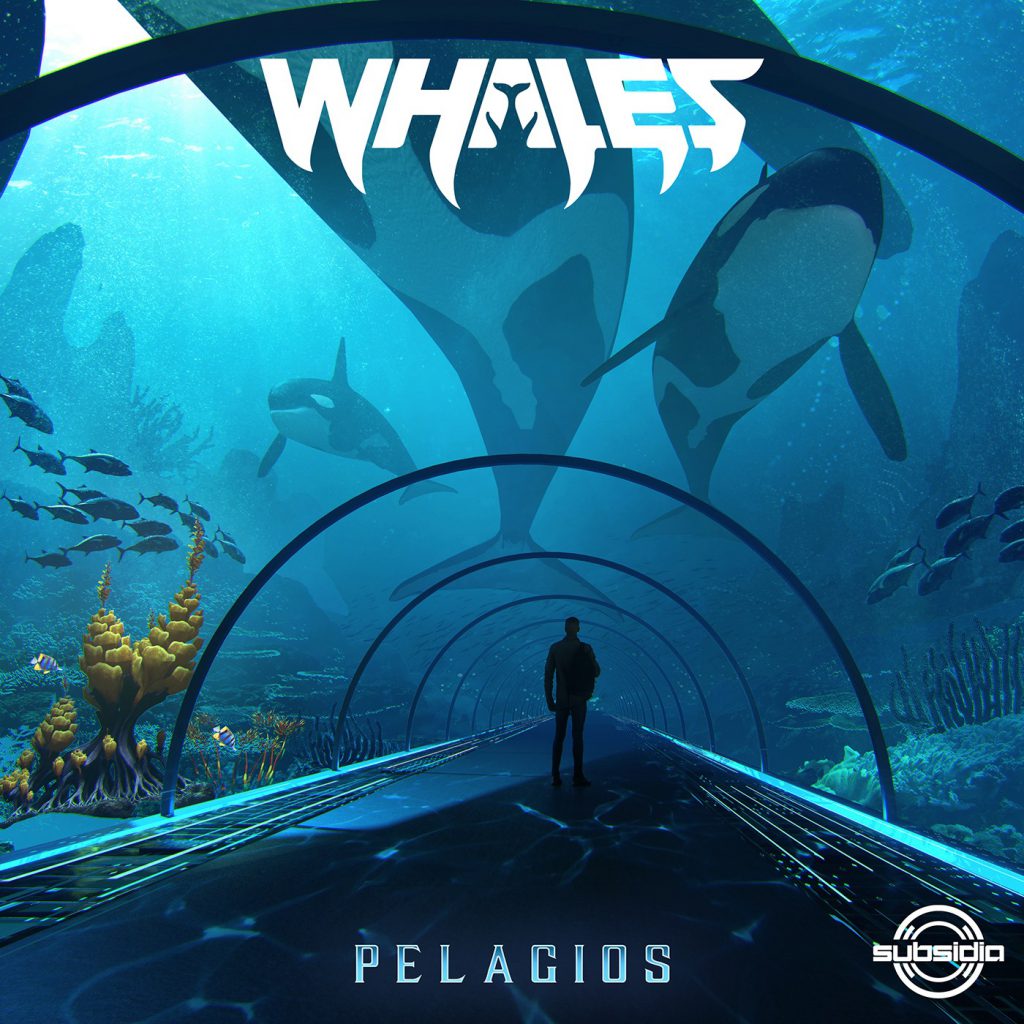 ---
Follow Whales on Social Media:
Facebook | Twitter | Instagram | SoundCloud | YouTube