HVDES makes a dark and daring return to mau5trap with her latest EP, Blood Demon Art, featuring three heavy, dominating tunes.
---
HVDES, the queen of the underworld, is making her sweet return. Back in 2019, she released her first single "Let Me Go" on We Are Friends, Vol. 9, and dropped the beautifully haunting single "Memory of U" on the mau5trap x Insomniac Records Vol. 2 compilation. She has created and established her own sound within dance music with influences from her punk scene roots in tow. Her music for the misfits, the misunderstood, and outcasts, but even with such a dark perspective, she has the brilliant ability to build something beautiful in the midst of chaos.
Today, HVDES delivered her latest work Blood Demon Art, a three-track EP that blends the alluring sounds of heavy bass, midtempo, and hard dance. Although provided insight into every song on the EP, she values that you, the listener, connect and interpret the music in your own way.
The opening song "Wasteland" instantly speaks to the torment of a toxic relationship. HVDES shared that "it's about the ongoing internal war between my good inclination and my evil inclination as well as coming to the realization that I am my own worst enemy." The song sucks you in without hesitation, as the gripping lyrics and impulsive melody take you on a reflective journey within yourself.
"Jigokuzoji" is packed with heavy bass and distorted synths. You can feel the pressure and tension running rampant throughout the track. It feels as if you're at a crossroad, or stuck between a life-changing decision. Without a doubt, you can instantly tell that HVDES creates music with a purpose and goes beyond making dancefloor anthems, and I respect that. Lastly, the EP ends with "Oni," a track full of chaos and a hard-hitting melody, but even words can't properly describe the impact. You just have to hear it.
Everything about HVDES is mysterious yet transparent. There's beauty in the darkness, and there's something special about HVDES and her ability to balance reality with wishful thinking. Listen to Blood Demon Art EP on Spotify or your preferred platform, and follow HVDES on social media, so you always know about future releases!
Stream HVDES – Blood Demon Art on Spotify:
---
HVDES – Blood Demon Art – Tracklist:
Wasteland
Oni
Jigokuzoji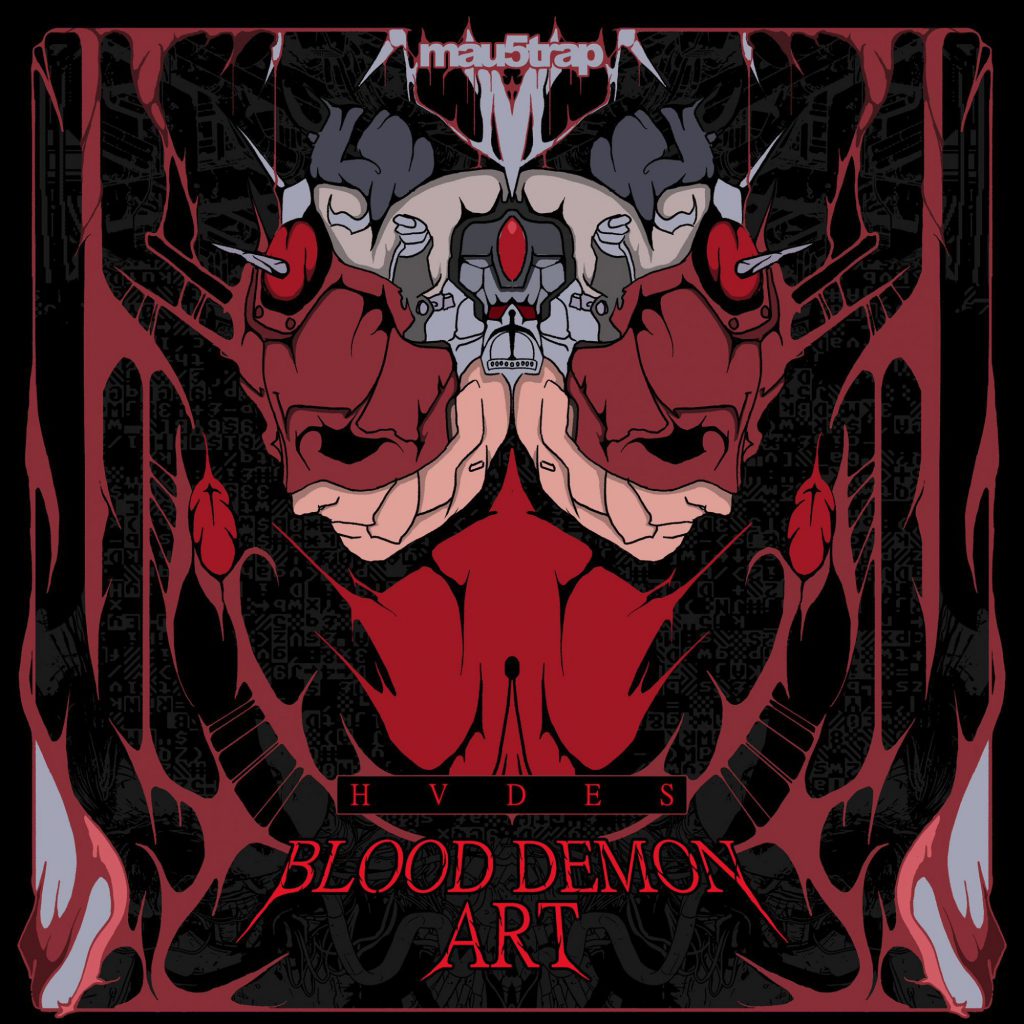 ---
Follow HVDES on Social Media:
Facebook | Twitter | Instagram | SoundCloud | Twitch