Steve Aoki steps into his childhood with the release of Street Fighter apparel and a remix of the iconic "Ryu's Theme."
---
Ever since he was a kid, Los Angeles-based DJ and producer Steve Aoki loved Street Fighter. So it's no surprise that years later he's dropped a triple K.O. collaboration with Capcom to release Street Fighter apparel on Dim Mak. In fact, we couldn't think of a better way to celebrate the 30th anniversary of the game.
To make it happen, Steve Aoki took his knowledge in fashion design and incorporated the original artwork of Street Fighter. The line includes a variety of t-shirts, long-sleeves, and hoodies, providing something for everyone. On top of the apparel release, Dim Mak partnered with Arcade1Up to release a very limited Counter-Cade which includes four iconic Street Fighter games (which unfortunately is already sold out).
Growing up, Steve Aokie learned Street Fighter was a game that brought friends, strangers, and everyone else together, encouraging a positive message, which is something that he carries to this day. Of course, it also remains one of the biggest games of all time and continues to bring forth competitions near and far as well.
Along with the release of the limited Street Fighter line available now on Dim Mak's site as well as NTWRK, Steve Aoki also reinterpreted "Ryu's Theme" and created his own Moe's Pizzeria remix! This new cut of the iconic tune alludes to his days spent at the arcade back in the day before he was a world-renowned DJ.
You can purchase or stream his reinterpretation of "Ryu's Theme" on your favorite streaming platform and check out the remix below! Be sure to look through Steve Aoki's latest Street Fight Collaboration on Dim Mak and show us your photos in Street Fighter attire.
Stream "Ryu's Theme" (The Moe's Pizzeria Steve Aoki Remix) on YouTube:
---
Take a peak at the Dim Mak x Street Fighter apparel and Counter-Cade: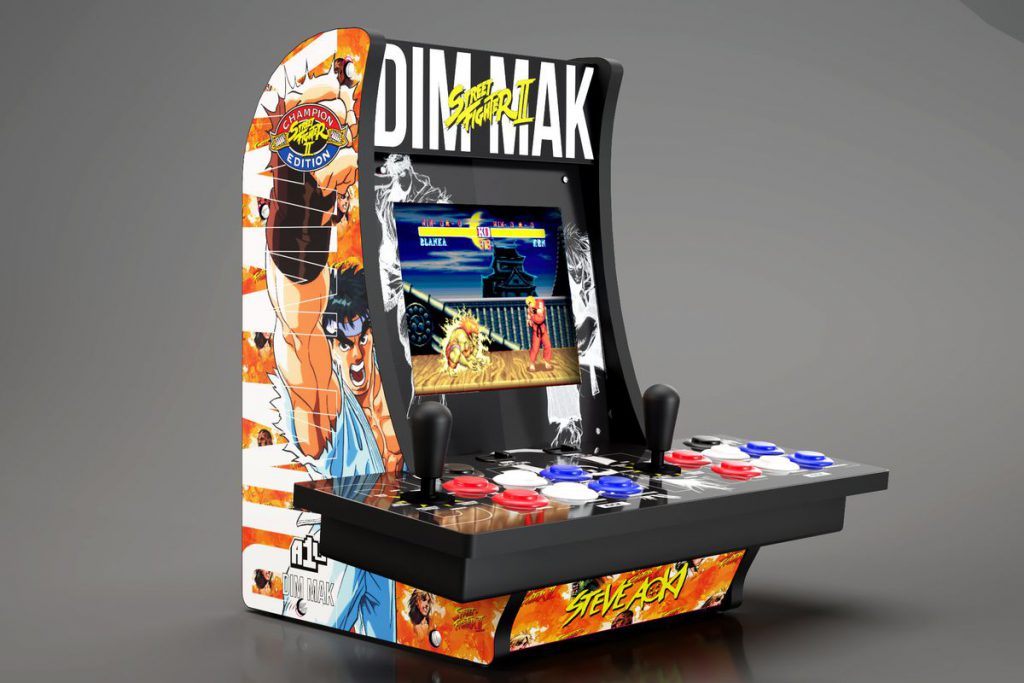 ---
Follow Steve Aoki on Social Media:
Website | Facebook | Twitter | Instagram | SoundCloud | YouTube | Twitch