mau5trap continues to push dance music forward with We Are Friends, Vol. 10, a divine compilation that features impeccable tunes.
---
Since its inception, mau5trap has broken barriers in the dance music scene and clearly isn't afraid to take risks or try new things. In fact, the label is all about experimenting and standing out from the crowd without force and label head deadmau5 continues to provide a platform for rising talent to show the world what they have to offer. To further put this on display, the iconic We Are Friends compilation series has fostered new names and established artists alike over the course of its run so far.
Today mau5trap is celebrating the series turning ten with even more tunes to soak in. We Are Friends, Vol. 10, a grand compilation that features 18 songs from over 20 different artists. The compilation runs the gamut of diverse artists who leave a lasting impression with their music from Eekkoo and No Mana to Tommy Trash and Wolfgang Gartner.
From start to finish, this edition is overwhelmingly dreamy, so expect a sensory overload from the goodness of We Are Friends, Vol. 10. In fact, brace yourself because it's about to get really good. So check out We Are Friends Vol. 10 on Spotify or your favorite streaming platform, and read on for the tracks that stole the show.
Stream We Are Friends Vol. 10 on Spotify:
---
Everything kicks off with the man, the myth, the legendary deadmau5 with "Arguru 2k19."
For over seven blissful minutes, deadmau5 lures us in with his signature sound as he updates "Arguru" from Random Album Title. As expected, "Arguru 2k19" fluctuates in energy as the melody remains steadfast, but the best part of the song is when the intensity of the chord progression takes over. As the keys rise, you can feel what's about to happen, and as you let go, the bubble bursts into a dreamy drop. That's the beautiful thing about the opening track, its ability to take you on a journey within yourself.
As the song ends gently, the next tune, "Feels Like" by ATTLAS featuring Colleen D'agostino, proceeds to deliver the ultimate melodic fantasy that's soothing and passionate. Anything that ATTLAS touches seemingly turns into gold and when the angelic vocals of D'agostino (that really do feel like heaven) are paired with the delicate melody, it takes the track to the next level. ATTLAS is on a roll right now and we're soaking up every moment of it.
Don't get too comfy with the euphoric vibes though, things get intense with BlackGummy, .ATM, EDDIE, and Eekkoo.
The collaboration between BlackGummy and .ATM on "Trouble in Paradise" is actually a touch of paradise, especially the explosive range within the song. For six minutes, you're sucked into the glorious, eclectic sounds that demand your attention. And EDDIE's "Boondoggle" is out of this world! Overall, the track is insanely heavy, industrial to its core, and punches you right in the gut with a dose of electro. EDDIE created a masterpiece and this song in a particular instantly stood out because of its uniqueness.
On the flipside, "Mandy" by Eekkoo completely caught me by surprise in the best way. This track is packed with emotion, and the melody is bananas. In particular, towards the midway point, we're met with a very sensual moment where the vocals and chord progression blend together so beautifully. The overall production is superb and I'm truly impressed with Eekkoo on this one.
The magic continues with Grabbitz, Mr. Bill, and M4NDY arrive with tracks that'll make your mouth water.
Grabbitz demands our attention with "Fly on the Wall." Not only did he smash it out of the park on the production front, but his captivating vocals add that special something to the midtempo beat. The best part of the song is the chorus because of its burst of color and energy. It's where all the parts of "Fly on the Wall" come together and permanently imprint on you.
But the whole world comes to stop with "Ride or Die" by Mr. Bill featuring M4NDY. When it comes to Mr. Bill, there's some buzz about his talent on social media and now, I fully understand the hype. I couldn't resist the pull of this track, the slow tempo melody abducted my soul. I repeatedly danced around my living room to this song, it's such a vibe. M4NDY kills it on the vocals, especially with her depth. They're gentle, yet impactful, and extremely soulful. If you couldn't tell, this is my favorite song off the album.
Rinzen and Tommy Trash keep the pace towards the closing chapter of We Are Friends, Vol. 10.
Following Notaker and Pig&Dan, the pace of the album slows back down with Rinzen's "'90s Child." Rinzen is known for bringing different sound components together, in particular, cinematic sound design that pairs perfectly with house and techno. On "'90s Child," we're graced with gorgeous vocals and top tier production. For me, it's the simplicity and distilled sound of the track. Less is more, and Rinzen accomplished that effortlessly.
Lastly, there's the king himself, Tommy Trash. His talent is indescribable and the chillness of "BE" is simply addicting. The melody is polished with flawless transitions. This is the perfect song to work to, clean to, dance to, and completely lose yourself in a daydream. It's so lovely seeing Tommy Trash on this compilation and I can't wait to see what he does next.
We Are Friends, Vol. 10 is one of my favorite releases off mau5trap and as a label, it's clear that the trendsetting isn't over.
There's too much talent for the dance community to discover and fall in love with. Honorable mentions for the album include No Mana's "Illegal Screenshots," the [Redacted] Mix of Matt Lange's "Morbidly Obese," and Mord Fustang's "Better with Friends." The closing track "Spannend" by Zonderling is amazing as well, and a great way to close out this remarkable album.
mau5trap – We Are Friends Vol. 10 – Tracklist:
ATTLAS, Colleen D'Agostino – Feels Like
Black Gummy, .ATM – Trouble In Paradise
deadmau5 – ARGURU 2K19
EDDIE – Boondoggle
Eekkoo – Mando
Fehrplay – Wildcard
Grabbitz – Fly On The Wall
Matt Lange – Morbidly Obese ([Redacted] Mix)
Moguai – Flash
Mord Fustang – Better With Friends
Mr. Bill – Ride or Die (feat. M4NDY)
Notaker – Airlock
No Mana – Illegal Screenshots
Pig&Dan – Loving
Rinzen – 90s Child
Tommy Trash – BE
Wolfgang Gartner – Cosa Nostra
Zonderling – Spannend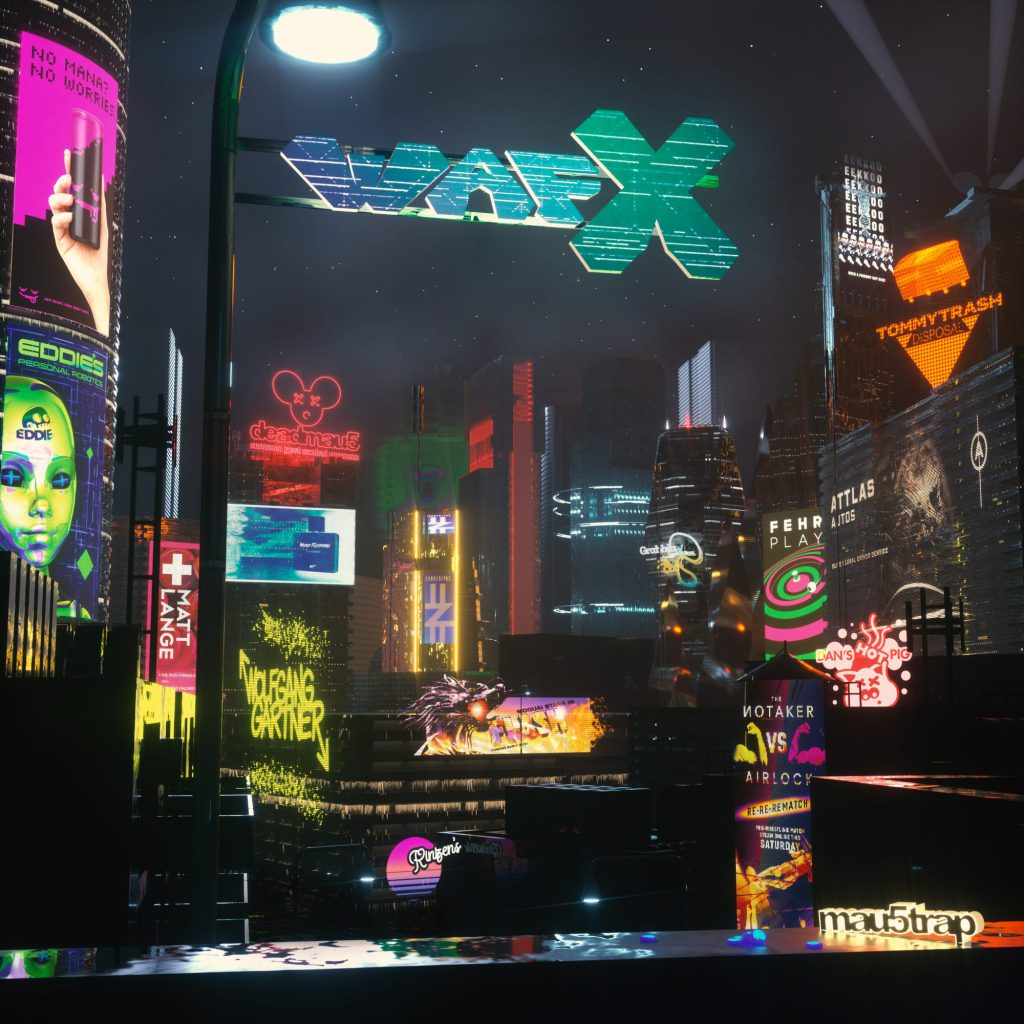 ---
Follow mau5trap on Social Media:
Website | Facebook | Twitter | Instagram | SoundCloud | YouTube