Franky Wah started off 2021 by teasing fans with "Should Have Seen It Coming" and now the full four-track EP has arrived!
---
Anjunadeep has another fantastic artist who has now graced their roster and should be on everyone's radar, Franky Wah! Producing music that oozes with emotion while inspiring our feet to glide across the dance floor, there's no wonder that he's been the talk of the town. In fact, his track "Come Together" was named Hottest Record In The World by Annie Mac and he crushed it with an incredible BBC Radio 1 Essential Mix. Add to that a collaboration with the iconic Sasha on Haunted and we have the makings of a superstar.
For his Anjunadeep debut, Franky Wah keeps the musical atmosphere lovely and melodic with Should Have Seen It Coming. In all actuality, we did see this coming as the title track, featuring the vocals of AETHO, was previously unveiled in order to get the anticipation burning. We can now officially say that the rest of the package has arrived, solidifying a well-deserved place among one of the most respected labels on the planet.
Purchase or stream Should Have Seen It Coming on your favorite music platform, listen below, and continue on for my take on the tracks!
Stream Franky Wah – Should Have Seen It Coming on Spotify:
---
I kick back, relax, and prepare for the mellow beats from Franky Wah to send me off into a daydream.
As soon as the title track hits my eardrums I find myself swooning for AETHO. Her voice floats around me like I'm in the presence of an angel. Quickly I realize that the lyrics are actually quite somber, a story of love gone terribly wrong. I feel my eyes begin to well up with tears because this is an experience far too close to home. The simmering melodics makes me feel even more emotionally vulnerable as my heart links with the twinkling details and snippets of blaring brass.
Franky Wah keeps the atmosphere slightly ominous with "The Last Stand" but allows me to find peace within the heavenly vocal echo. The tempo has been kicked up a notch and while there are moments of crescendo, for the most part, this track is gloriously consistent. A welcome shift enters in after the calm breakdown with the synth notes receiving a vibrant facelift. There's just something so serene about it and it washes over the spirit like a warm forest stream.
Now that I realize I've been lost in the beauty of it all, it's time to get up and dance!
"91" gets my blood pumping with a low octave rumble that sits beneath a sublime cosmic soundscape. I love the inclusion of a quick yet domineering vocal clip, making this track club-ready. I appreciate the subtle increase in energy as this EP moves along, giving me choices that make sense for the occasion; This one is reserved for a spin long after the sun sets on the horizon.
Just when I think I've reached the pinnacle, Franky Wah knows just how to top off what has already been a divine listening experience. "Boundaries" is a culmination of all the energy that was released from the previous tracks, dumping it into a driving rhythm that steals the show. All I can think about doing is winding my body to the beat in one fluid motion, encouraged by the empowering sound disposition.
And with that, I leave this journey feeling tranquil, refreshed, and excited to see where Franky Wah's career takes him next. So, what's lined up for this dream chaser? It looks like he'll continue to nurture his Anjuna relationship as he's been invited to create the next Anjunadeep Edition Mix and we can't wait to hear it!
---
Franky Wah – Should Have Seen It Coming – Tracklist:
Should Have Seen It Coming feat. AETHO
The Last Stand
91
Boundaries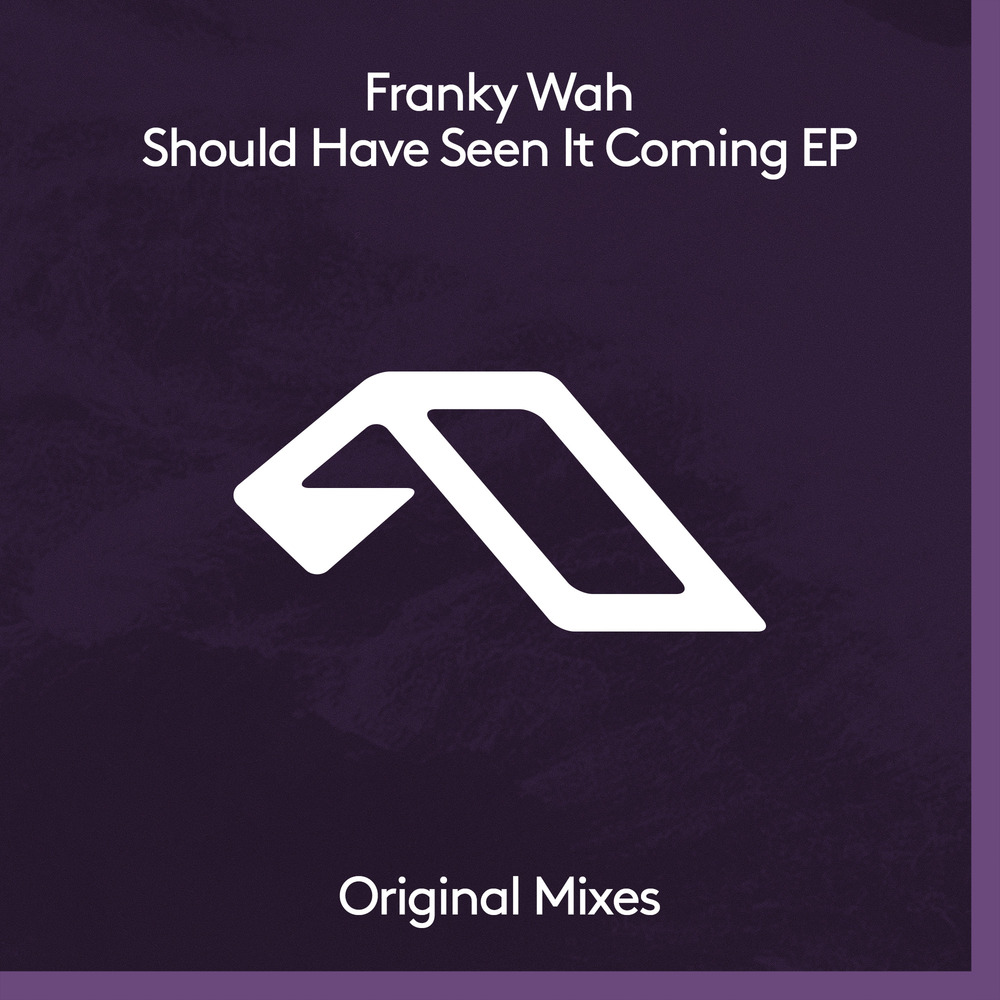 ---
Connect with Franky Wah on Social Media:
Facebook | Twitter | Instagram  | SoundCloud | Youtube