Monstergetdown turns back the clock with his debut album The Man that's filled with throwback house vibes and deep soundscapes.
---
Monstergetdown is one of the finest DJs and producers in the thriving Los Angeles house and techno scene. In fact, one look at his discography might lead you to believe he's more machine than man with so many weapons that he's delivered over the years. Whether he's dropping heaters on labels like mau5trap and Understated or spinning up fantastic mixes that keep listeners grooving deep into the night, he's an artist that should be on everyone's radar.
Now, Monstergetdown has further proven his skills in the studio with the latest release in his arsenal of tunes, a debut album dubbed The Man. Released on his label, Matrix Funk, this album is a collection of ten tunes for listeners to groove out to from the rising house and techno star. Throughout the tracks on the release, you can hear the unique blend of influences that he brings to the studio as he creates soundscapes with just the right touch of nostalgia.
The aptly titled track "Begin" starts the journey on The Man with vocals and a house vibe that will take anyone back to the days of raves gone by. The minimal, chilled-out groove on "I've Been Waiting" keeps feet tapping along during its runtime for a tune that's perfect for those after-hours sets and leading perfectly into "So I Can." Then he returns to the minimal sounds with "Get Some" and layers in some spacey sounds and acid tones on "Knuckles" that will have you wondering what planet you're actually on right now.
Changing up the pace just a tad is "Getting It," which features a funky beat dominated by drums before it dives into a raver's paradise filled with vocals that will have you yearning to get on the dancefloor. "Twisted Mind" arrives next and much as its name implies, it will surely be twisting minds with its breakbeat that adds a bit of flair into the album.
As the final moments of The Man loom on the horizon, Monstergetdown offers up "Renegade" and "J.A.C.K." which both bring deeper soundscapes to explore. "Renegade" keeps pace with its tribal drums while the energy on "J.A.C.K." is clear from the jump with its repeated vocal and mechanical bassline. Then, he brings us "Realms of The Mind" for the finishing blow with its alien-like nature featuring spacey synths and blips that sound like he sampled sounds from a galaxy far, far away.
The best part about The Man is that this is just the tip of the iceberg for Monstergetdown. He's teased that more albums are on the way this year and quite frankly, we can't wait to see where he takes us next. Give The Man a listen on Spotify below, grab a copy on your favorite platform, and let us know what you think of this album in the comments!
Stream Monstergetdown – The Man on Spotify:
---
Monstergetdown – The Man – Tracklist:
Begin
I've Been Waiting
So I Can
Get Some
Knuckles
Getting It
Twisted Mind w/ Born in 92′
Renegade
J.A.C.K.
Realms of The Mind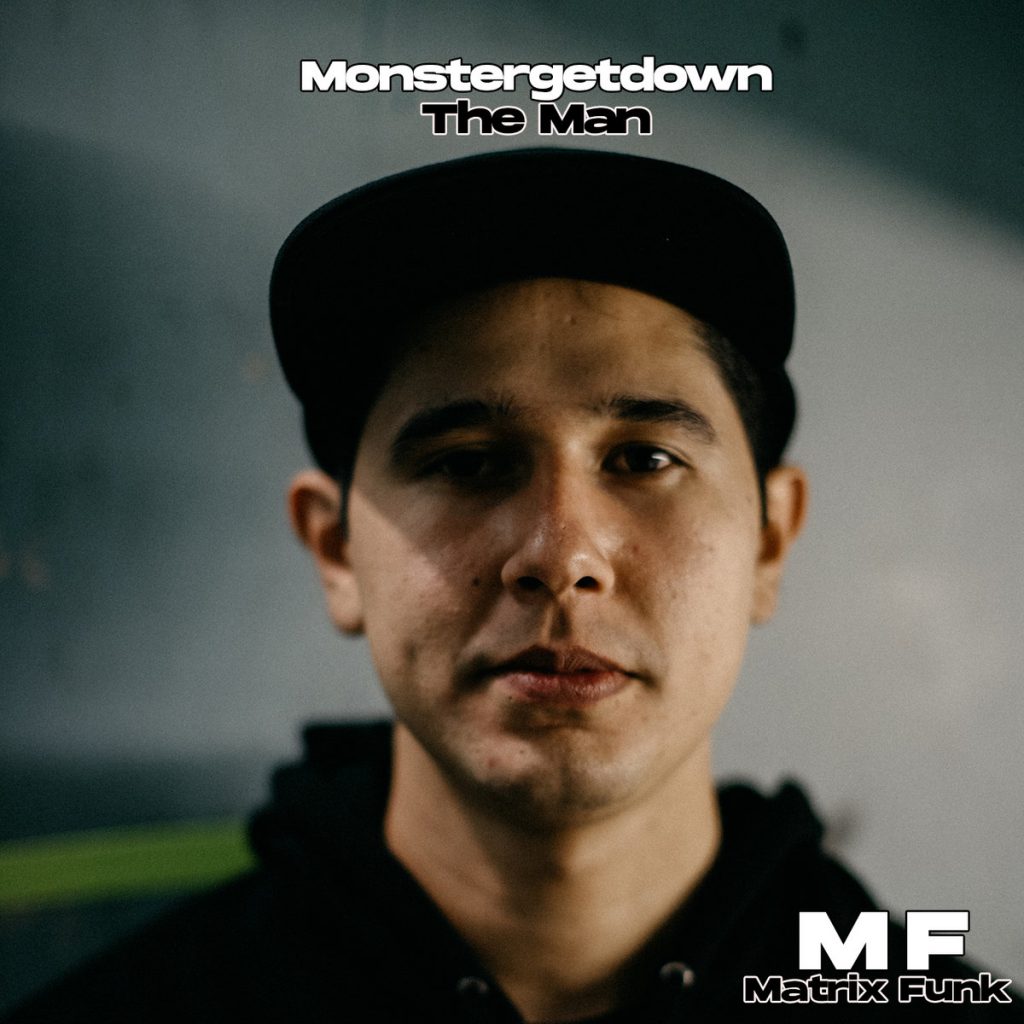 ---
Connect with Monstergetdown on Social Media:
Facebook | Twitter | Instagram | SoundCloud