Los Angeles-based artist Monstergetdown evokes a Deep Feeling with his latest house EP that's out now on Understated Recordings.
---
Since first breaking onto the scene, Monstergetdown is an artist who has continually shown that he has the finger on the pulse of the house and techno realm. Whether through his releases on legendary labels like mau5trap or mixes that force feet to move while putting minds at ease, if he hasn't graced your speakers yet then you've been missing out.
This year has proven to be another fantastic one for the LA-based artist as he delivered eight volumes of his Weapons series and the Pump Up The Volume EP on Matrix Funk. And further adding to the fun, Monstergetdown also took the virtual stage during livestream events including Graydient Collective's Gallery Live. Now, he's closing out 2020 with a fresh EP dubbed Deep Feeling that's landed on Understated Recordings that will have his fans grooving to the beat.
Out now for your listening pleasure, the Deep Feeling EP features four tracks from Monstergetdown that will make any house music lover's heart thud and stir up memories of packed dancefloors from what seems like an eternity ago. He begins the release with "House Me" which features tribal-infused drums that will have you shaking your booty in a matter of seconds before the track kicks into full gear with layered vocal samples and a shuffle-inducing drop.
"Who Done It" carries the vibe of the first track while evoking nostalgia along the way with its style that would fit perfectly into a chill out set from the '90s. It's a tune that will be a solid addition to playlists centered around those after-party vibes when you're just mellowing out after a night out on the town.
Standout track "Deep Feeling" arrives next and jolts listeners with a touch of energy as the banging drums return, whoever tunes in to this will surely be "feeling it deep" before "Let The Beat Control Your Feet" rolls into the mix. The final track on this EP is some of Monstergetdown's best work yet as its hypnotic rhythm and vocals will truly dominate your mind well after its runtime, give it a listen you won't regret it!
Listen to Deep Feeling on Spotify or your preferred platform, and let us know what you think about the latest release from Monstergetdown in the comments!
Stream Monstergetdown – Deep Feeling on Spotify:
---
Monstergetdown – Deep Feeling – Tracklist:
House Me
Who Done It
Deep Feeling
Let The Beat Control Your Feet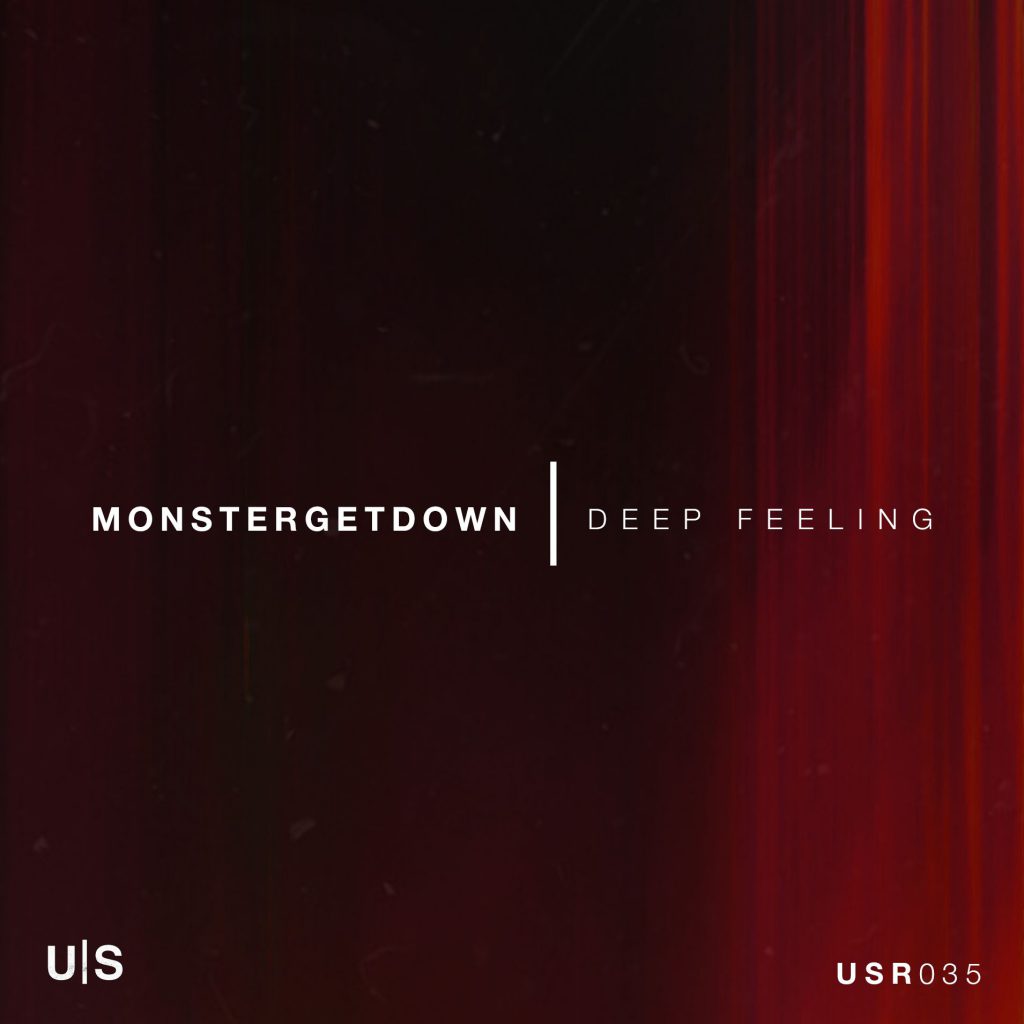 ---
Connect with Monstergetdown on Social Media:
Facebook | Twitter | Instagram | SoundCloud