From new music to his record label, Wankelmut has let nothing get in his way of dominating the scene, even the global pandemic.
---
Wankelmut has cemented his name as one of the brightest artists in the world of deep house. First making his big break back in 2012 after remixing Asaf Avidan and The Mojos "One Day / Reckoning Song," he continued on his path to the top with the hit single "My Head is a Jungle," which garnered a remix from the mighty MK.
Since then, Wankelmut has further blossomed to become a unique producer and 2020 saw even more growth for him as an artist. From releasing over ten new tracks and remixes to launching his newly minted label WKLMT, he has finally found the freedom he required to release his music on his own time.
That rise has continued into the new year with the release of his latest single, "Oh Love" with Lucas Estrada, and Nobody Cares. Sparked by their desires to cook up some magic in the studio, the track is a jam that's packed full of emotion-fueled lyrics that will tug at the heartstrings of anyone who listens.
When the opportunity to chat with Wankelmut arose, we jumped at the chance to dive into the mind of this esteemed producer. In the interview below, we discuss everything from building back the beloved scene that the pandemic has decimated to his production process and plenty more.
Check out the video for "Oh Love" on YouTube, download or stream the tune on your favorite platform, and read on for the conversation with Wankelmut!
Watch the official lyric video for "Oh Love" on YouTube:
---
Congrats on your latest single, "Oh Love," featuring Lucas Estrada and Nobody Cares. Can you tell us a little bit about how that track came to life? What led you to collaborate with these two artists specifically?
With Lucas we had the plan to collaborate for quite some time. With "Oh Love" the right kind of song turned and we both went immediately "Yes. That's what we have been waiting for. Let's do this one". With Nobody Cares I share a friendship and the common interest in music production. Since we are both german it is a very nice link up.
Over the years, you've put out some incredible remixes. Most notably, your rework of Asaf Avidan and The Mojo's hit "One Day" in 2011, as well as your spin on Emma Louise's "Jungle" that exploded even further with MK's massive cut. Can you tell us about how your production process has changed from those times in your career until now?
Production techniques, Sounds, Hardware and of course Software has changed a lot since those early days. It's a natural progression which leads to an improvement of skills day by day. These days I am very curious about sound design, mixing and mastering.
You genuinely excel at vocal editing and incorporating unique vocal elements into your productions. Are there any specific qualities you look for when choosing a vocalist or sample to use? Or do you prefer to let it emerge naturally as the track progresses?
As you can imagine I am facing a "whirlwind" of vocals, songs and toplines every week. I try to listen to a lot and try to find things, ideas and even little snippets that catch my awareness. I have a pretty good idea about the sound of Wankelmut so I just need to find the right ingredients matching with my approach towards sounds etc.
Despite the global lockdown, 2020 saw a massive string of releases from you. How do you think spending so much time at home influenced your sound/production style as the longest year of our lives dragged on?
Since I am working almost every day in the studio for years the lockdown did not bring that much of a change. What I miss is the input and the energy of the shows. Many times I returned from a long clubbing weekend and had lots of fresh ideas which went into my productions.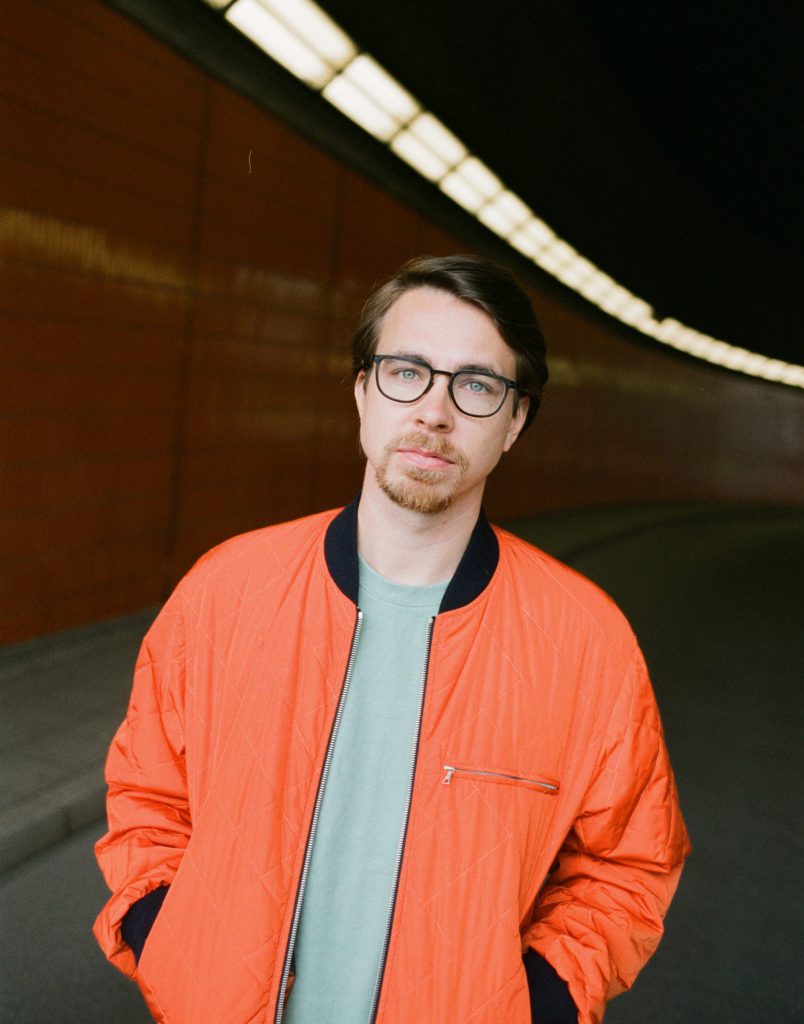 2020 also saw the debut of your very own label WKLMT. Can you tell us a little about how that came to be? Any secrets you can reveal about any upcoming releases?
I needed some kind of playground for myself to release more club orientated stuff. Nothing too serious but the opportunity to have a track out there if I feel it.
During your time away from playing live events, has your perspective on dance music changed much? Are there any elements of the scene, in general, you would like to see change for the better?
At the end of the day it is a market situation. What you bring to the table will get ratings or not. No matter if it is underground or overground. That market has set a price and will set a price for club related things in the future. If an "on demand" DJ gets a huge fee on the back of his popularity there are many people involved who endorse this from the promoter to the people in the crowd paying the entrance fee. I think there will be no real big changes but the fact that a lot of things have calmed down a little bit seems to be good from my point of view.
Your career has taken you worldwide as your releases have only seemed to improve over time. Are there any similarities you see amongst your fans in Europe as opposed to Australia or America? Any notable differences amongst the dance floor?
There are many differences. Mentioning Australia: People are partying heavier there. I love that huge wild energy from australian ravers. Africa is great and lovely too with people enjoying the dancing. My favorite crowd worldwide: Ireland! They are unbeatable with their upright and crazy attitude to party and having a good time.
What are some of your hopes and aspirations for yourself as a producer and DJ when shows come back? Any major venues or events you'd love to play?
Overall we all have to get back which was lost. Clubs closed down or lost their license. Promoters of festivals went bankrupt etc. We have to stand in for all the sufferers and rebulid our scene.
Finally, if you could give up-and-coming producers and DJs one piece of advice that you wish you knew when you started, what would it be?
Be honest with yourself and the people you work with.
---
Follow Wankelmut on Social Media:
Website | Facebook | Twitter | Instagram | SoundCloud | YouTube