DubstepGutter just reached their 10-year anniversary and to celebrate they have released a mix that's stacked with tunes!
---
It was all the way back in 2011 that Daniel Satmareanu began his journey to support rising artists in the bass music scene with the launch of DubstepGutter. Since then, they've helped generate hundreds of thousands of dollars for those whose releases have graced their YouTube channel while further exposing artists to other reaches of the globe.
The past decade has seen DubstepGutter break out artists including Spag Heddy, Barely Alive, Kai Wachi, and more, who have since become beloved artists by bass lovers in the scene. And as a whole, the channel has reached a staggering 5.4 million subscribers and well over a billion views, further proving the immensity of an impact that they have brought to the bass music community during their run so far.
Now, as they turn 10 years old, DubstepGutter is celebrating the anniversary in the best way possible. They've dropped a fantastic mix aptly titled, 10 Years of DubstepGutter which clocks in at just over 22 minutes. The mix highlights all sorts of dubstep sounds from more wobbly basslines to straight-up filth. Kicking off with Panda Eyes' "Wait Anymore," it eases listeners into the wild ride they were about to hop on. Other songs that appear include Spag Heddy's "Permanent," Code:Pandorum and LUX's "Indifferent," and SVDDEN DEATH's "Junkworld" to name a few.
This anniversary mix showcases some of the freshest sounds that the dubstep scene has been treated to via DubstepGutter and after listening, you'll be excited for even more to come over the next decade. So check out the mix below and make sure to follow their socials to stay up to date with the latest tunes to grace the channel!
Stream 10 Years Of DubstepGutter Anniversary Mix on YouTube:
---
DubstepGutter – 10 Year Anniversary Mix – Tracklist:
Panda Eyes – Wait Anymore
Valerie Lighthart – Mean to Me (Trinergy Remix)
Panda Eyes – The Beauty & The Lazergun (Ace Aura & Phocust remix)
Spag Heddy – Permanent
Ray Volpe – Curb Stomp
Omar Varela – Tomorrow
Omar Varela – FIRE
Evilwave – Misery
Code:Pandorum & LUX – Indifferent
iFeature – Over You
Virtual Riot – In my Head (Panda Eyes Remix)
SVDDEN DEATH – Junkworld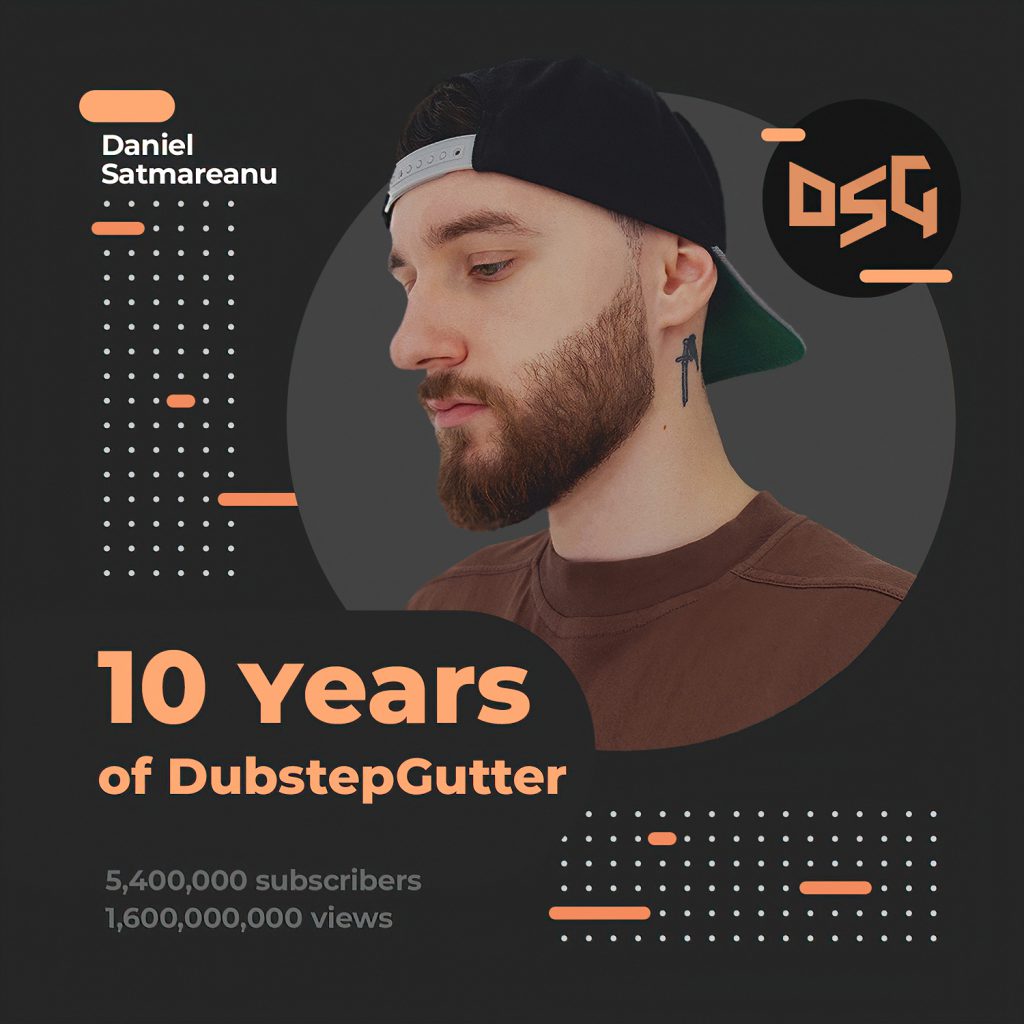 ---
Follow DubstepGutter on Social Media:
Facebook | Twitter | Instagram | SoundCloud | YouTube