Fans of Space Wizard were just blessed with three tasteful new tracks in the new year on his debut EP, The Marble Room.
---
Gracing the underground with his unique and distorted sounds, Space Wizard is a name that many are beginning to take notice of. This young producer has put out countless singles that bump on any system that they touch. Fans may know him from his Spicy Bois releases, with tracks like "The Dive" and "This Is Not Good" with Big City, and he's also landed on WAKAAN and Subsidia. But to mark his first release in 2021, Space Wizard has blessed the bass community with his debut EP The Marble Room on Cyclops Recordings.
The three tracks on The Marble Room are full of those sweet Space Wizard sounds, all while bringing something different to the table. The title track "The Marble Room" has a bouncy and addictive bassline, grabbing the listener's attention and preparing them for what's to come. Following that up is "Deactivation Sequence" with MOLOKAI, which will have anyone hypnotized as it slowly leads up to a drop that is sure to turn brains inside out.
Space Wizard definitely saved the best for last with the final track on The Marble Room, "Corrupt Butterflies." This song made me feel like I was listening to Space Wizard for the first time. It has those glitchy, distorted sounds, that seem to bounce back and forth off of each other as if you were flapping a piece of metal in the wind.
This beautiful, bass-filled EP further proves that Space Wizard is an exceptional producer that headbangers should be paying attention to. Immerse yourself in The Marble Room on Spotify or your preferred platform, make sure to play it loud, and stay tuned for more to come from this rising star!
Stream Space Wizard – The Marble Room EP on Spotify:
---
Tracklist:
The Marble Room
Deactivation Sequence
Corrupt Butterflies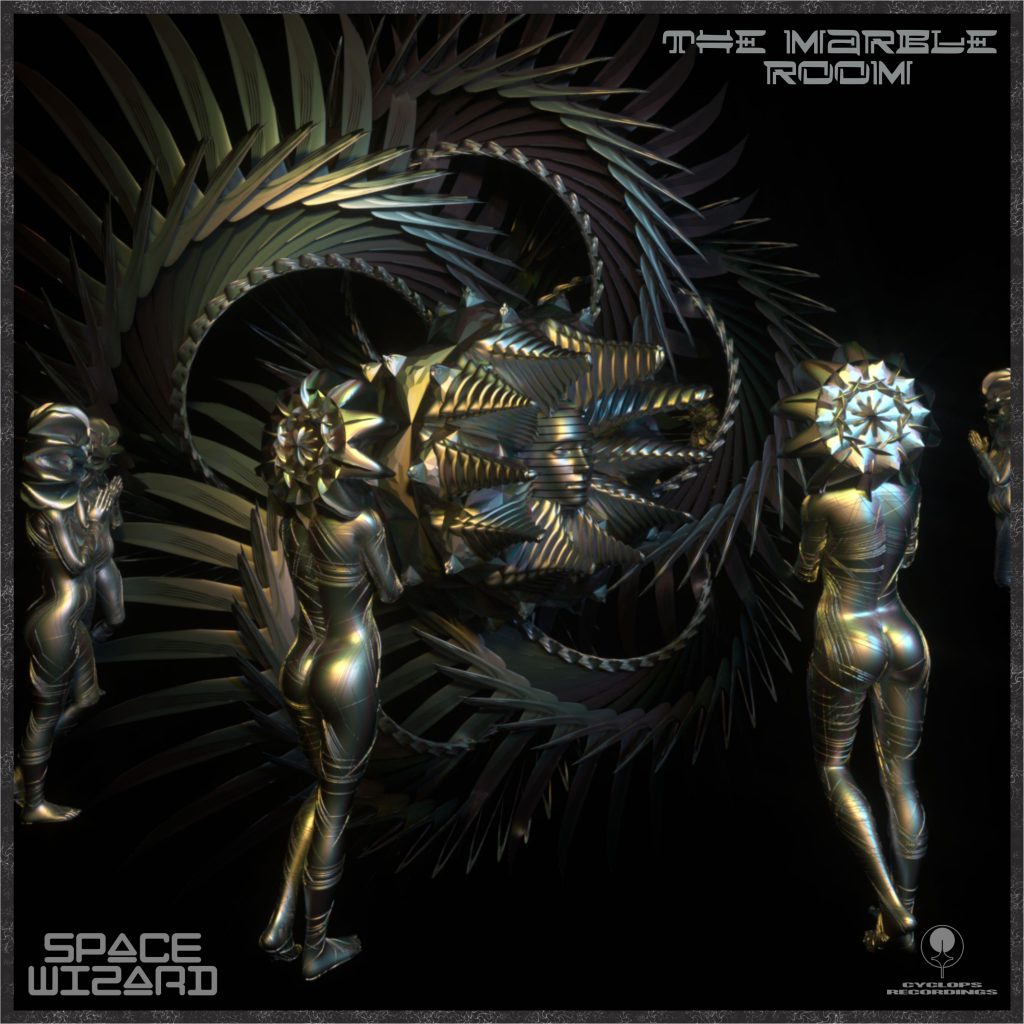 ---
Follow Space Wizard on Social Media:
Facebook | Twitter | Instagram | SoundCloud | Spotify