Subtronics is about to flex his skills as a tastemaker in the next step of his career as he heads up his new label, Cyclops Recordings.
---
Just a week ahead of dominating Insomniac's Park N Rave in San Bernardino for a string of drive-in shows, Subtronics is getting bassheads riled up with the announcement of his own label, Cyclops Recordings. After garnering a dedicated fanbase and pushing bass music to the top of the charts with his own bangers like "Griztronics" with GRiZ and "Scream Saver," among countless others, creating a label was the next logical step for the bass maestro.
Cyclops Recordings will be a platform for the forward-thinkers in the bass music, which makes sense coming from a huge game-changer like Subtronics. The Philly-born producer has never been afraid to push the envelope and blow our minds with mind-melting bass and innovative beats — you know, "the weird and wonky stuff" us headbangers drool over. And we're about to get a whole lot more of that, carefully curated by Subtronics himself. (Pinch me!)
By validating and supporting those who aren't afraid to be different and take risks with their sound, Cyclops Recordings is set to take the bass music scene to a whole new level. And the good news is, we won't have to wait long to see what's in store.
The first release on the label, Boot Camp, is set to drop on December 11 and feature three separate compilations dubbed High Knees Headquarters, Psychedelic Division, and Heavy Artillery. Spanning a range of styles, artists that will bring some tunes to the table include Al Ross, Leotrix, Akeos, LEVEL UP, Kill Feed, and more. So keep your hands and feet inside the vehicle and get ready for a wicked ride… Subtronics is taking us on the mission of a lifetime in just two short days. 
If you want to go on Cyclops Recordings' first-ever mission, check out the teaser below and be sure to pre-save Boot Camp ahead of its release on December 11!
Check out the Cyclops Recordings' Boot Camp teaser on Instagram:
---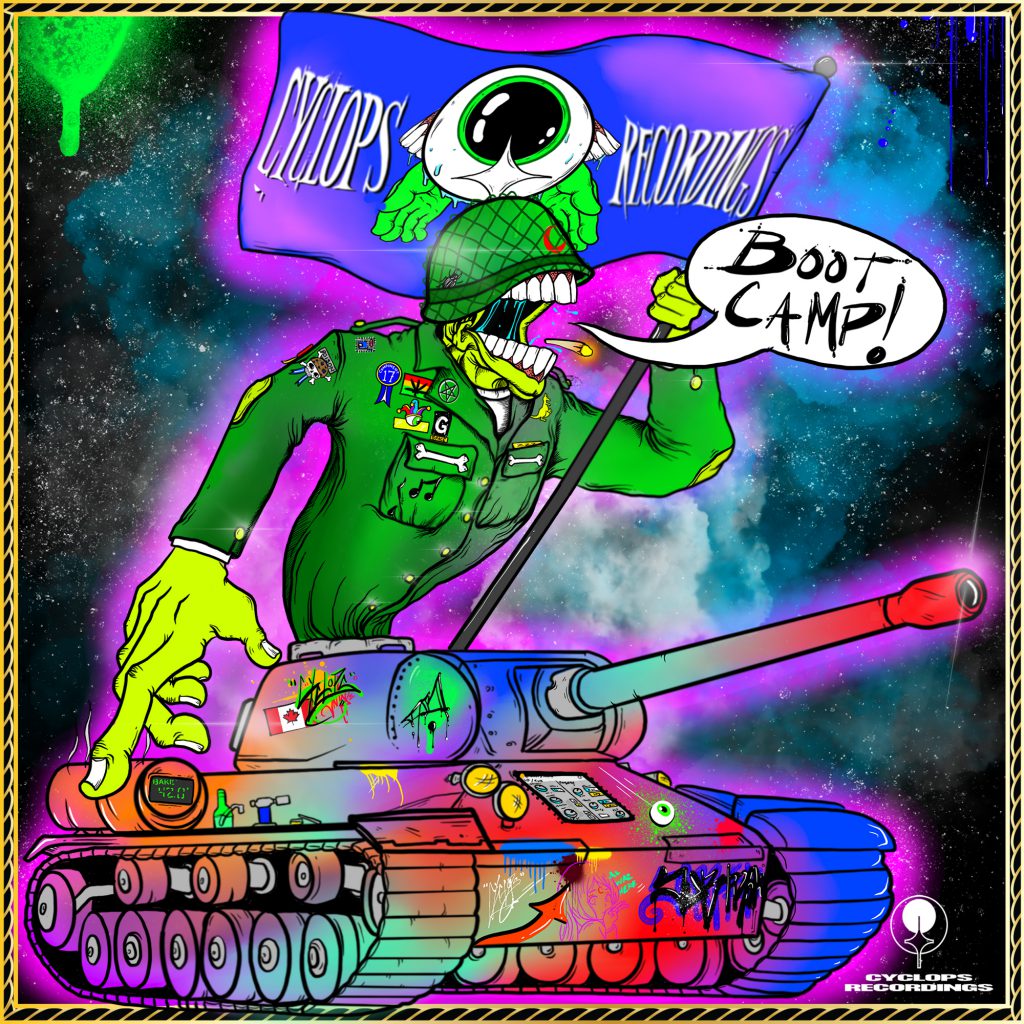 ---
Follow Cyclops Recordings on Social Media:
Facebook | Twitter | Instagram | SoundCloud | YouTube | Twitch