The 100th release on burgeoning house imprint House of Hustle is here and it's stacked with some fantastic tunes to groove out to!
---
Since first emerging on the scene, House of Hustle has carved out their space and created a home for the next wave of artists who have their sights set on dominating dancefloors around the world. After delivering some hard-hitting house beats that make your booty shake over the past six years, the label has now reached its 100th release and is celebrating the milestone in style with 6 YEARS 100 X HUSTLE.
Clocking in at a staggering 20 tracks, 6 YEARS 100 X HUSTLE showcases some of the best tunes that House of Hustle has released to date. Standouts on the compilation include "Feel The Rhythm" by RIFFA, "Psycho Girl" by Casmalia and Johnny 2 Shots, and "Baby" by Eric Mark, but this release gains even more depth with tracks from others including Holt 88, Flo.Von, and Broken Future as well.
There's something for just about anyone who loves funky house music on this compilation and if releases on the label haven't caught your ear yet, now's a good time to start. Here's to their 100th release, we can't wait to see what's to come as they embark on the journey to their next milestone!
Listen to 6 YEARS 100 X HUSTLE on Spotify below, download or stream the full release on your favorite platform, and let us know what your favorite tune is in the comments below!
Stream House of Hustle – 6 YEARS 100 X HUSTLE on Spotify:
---
6 YEARS 100 X HUSTLE – Tracklist:
Advent, Alley – Spiked
RIFFA – Feel The Rhythm
Papa Marlin, Bondar – Eye To Eye
From Drop Till Dawn, Blak Trash – Club Thang
Dirty Rituals – Who's Your Daddy
Holt 88 – Synchrony
Casmalia, Johnny 2 Shots – Psycho Girl
FOLLK – Sexy Sax
Max Metzinger – My Style
Chris Larsen (CA), Tele – Swiggty Swooty
Broken Future – Suga Daddy
Tim Klein – Pumpin
Two Tails, Story Of One – Lights, Crash, Distraction
Flo.Von – Hustle
Hot Pot – It's All In The Hips
The Schmidt, Cheechmo – Let Me See You
JYNX – Hands Up
Eric Mark – Baby
ToMix – Sun Goes Down
TechNeekz, Takshak – Damn Thang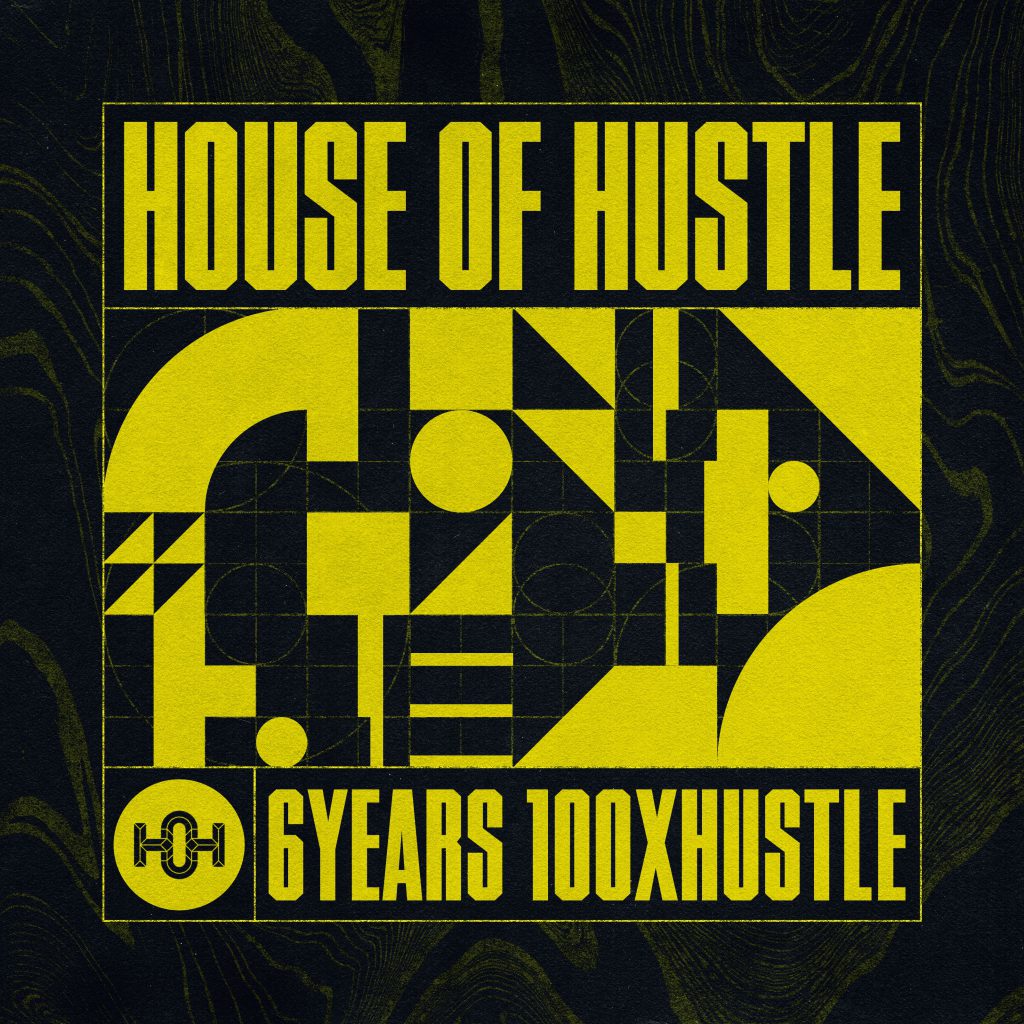 ---
Connect With House of Hustle on Social Media:
Website | Facebook | Twitter | Instagram | SoundCloud | YouTube