We sat down with Alok after his set at Escape: Psycho Circus to take a deeper look at his music, gain some insight on his new label, and plenty more.
---
Brazilian DJ and producer Alok has amassed a global fan base with his high-energy sets and original productions. Since 2014, he has climbed the ranks of DJ Mag from #114 to #11 in 2019, garnered over 14 million fans, and has helped shape the electronic music scene in his home country and around the globe.
Over the years he's taken the stage everywhere from major festivals like Tomorrowland to Rock in Rio in his home country of Brazil and has toured extensively during that time as well. His dynamic sets are always filled with his own originals and mashups with a flurry of tracks that will surely make you dance the entire time as well.
After playing an incredible set at The Grimm stage at Escape: Psycho Circus we had the privilege of sitting down with him for a chat. Digging deep, we explored the meanings behind some of his tracks, where he draws inspiration, what he has planned for the future and more.
Take a listen to "On & On" on Spotify below, download or stream it on your favorite platform, and read on for our chat with Alok!
Stream ALOK & Dynoro – On & On on Spotify:
---
Hi ALOK, thanks for taking the time to chat with us here at Escape! First of all, congrats on your recent placement in the DJ Mag Top 100. You've steadily climbed to the top over the past five years, what has that journey been like and what does it feel like to achieve such a high rank?
How can I explain it? There are three different perspectives. First of all, it's really important for me in Brazil to be representing our country outside because we didn't use to have DJs having this visibility outside of Brazil. So, that's really good for me to get even more known in Brazil. The second aspect is the international visibility. When you get recognized at the top-level people start to look at you and your work.
The third aspect, I think the DJ Mag is really important for Asia. Like really important, because four or five years ago I started to go to China and they don't have Instagram, Facebook, or Twitter. So, the only way they had to book DJs is from DJ Mag.
I started to go there when I was top 44. I remember the other artists that were top 30 didn't want to go to China and play small clubs. So I really started to blow up there. Then you see how important it is because nowadays we are really well known in China.
"Ocean" is a song that is based on a true story and has an accompanying 8-minute short film. What was it like bringing this story to life and can you talk more about the concept?
The songs that I make and like are inspired by different aspects. So with "Ocean," there was a girl and she loved my work. She had cancer. I called her and started speaking with her, but it's hard to speak to someone who has cancer. What are you supposed to say to someone that will live for 1 month? A kid that's twelve years old? She was so calm. She brought be me so much light and I realized, what are we going to do in life that's important?
I spoke with her again and I felt a melody. I don't know where it came from. The next day she passed away. I wrote a song lyric which is a message from her to her mom saying, "Don't worry mom. I'm on my way to the Ocean." She wanted to meet the ocean, but listen, here is a story. A river, when it approaches the ocean, gets really scary because it knows when it touches the ocean it will disappear forever.
The river knows that it cannot go back, it's only forward. That's the way of life. So, then it realizes that when it touches the ocean it doesn't disappear it becomes the ocean. We are all rivers in direction to the ocean. The ocean represents infinity or life after death. But, that's the message from her to her mom: "Don't worry I'm headed to the Ocean."
"Table For Two" with IRO is much more of a ballad compared to your other productions. How was your creative process different producing this track?
It's a happy song. It's a song where, as I mentioned earlier, the inspiration just came. I don't want to limit myself when the inspiration comes I just do it. I have to put it out. The influence is also kinda from The Beatles. So, we live with relationships. I was fighting a lot with my wife over small reasons and, I thought, we have everything why are we fighting? I realized I don't need a table for ten. I don't need a table for four, just two. I can be happy with simple things, there are a billion reasons to smile so let's just smile!
Let's dig a bit back into your history. You come from a very musical family since your parents were DJs and you began your career with your brother at age 12. How did those experiences shape your musical direction?
I had this privilege to be born and raised in a DJ family so I could choose my direction from when I was really young. I started to play when I was 11. So I've been playing for the last 17 years which puts me in a good position because I've made so many mistakes nowadays I can rid all of the mistakes from the past and just do well at what I do. It's good to have mistakes, but it's nice to be doing well too.
Totally understandable. What is the biggest lesson you have learned so far?
I used to complain a lot about why I wasn't on those big festivals when I thought I deserved it. It takes time. Imagine you have a big staircase with ten stairs. Even though you want to pass a stair quicker than the other you cannot just elevate to the tenth stair, you have to pass through those other stairs.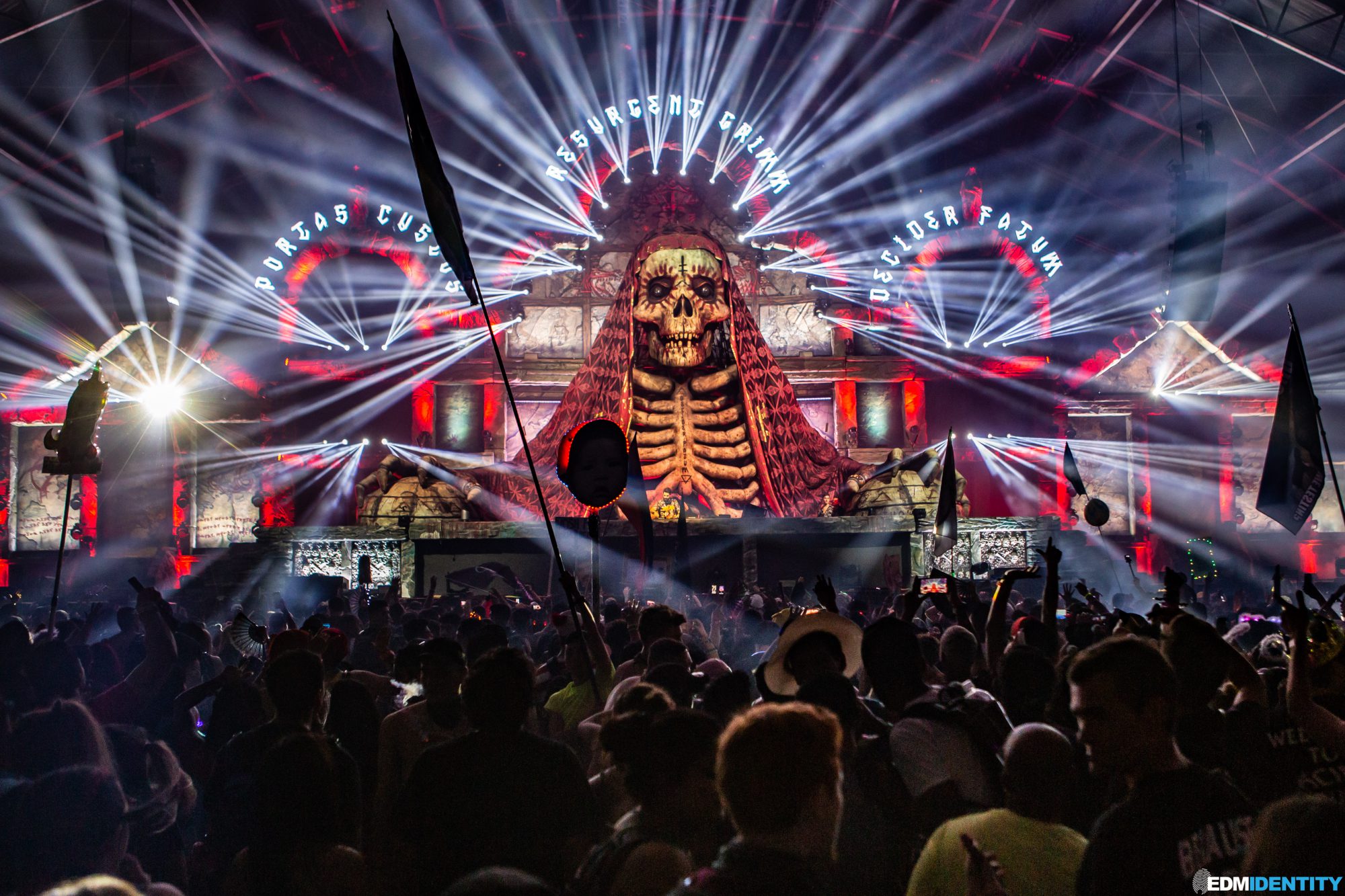 This summer you launched your new label Controversia! Can you share some details on the label and some of the goals you hope to achieve with it?
So what happened in my career was that I became a pop artist. In the US and Europe, I am a dance music DJ, but in the rest of the world like South America, Mexico, and China I became a pop artist. So, I don't want to lose my connection with the electronic scene. A major-label doesn't want to release the electronic stuff they only want to release the pop stuff. That's why I created Controversia. So I could stay connected to the electronic scene and release music that I wanted to.
This year was only my releases because, to be honest with you, we wanted to build up first. Now we have many DJs from Brazil and people from other parts of the world. Next year, I want to release an EP every 15 days so we can shine the light on those artists.
Back in late August you attended Burning Man and put together a spectacular set. Can you talk about your experience out on the playa?
I mean, Burning Man, it's different. It's a parallel reality. I think people go there not only for the music but for the whole experience. They also go with an open and experimental mind. They want something new and don't want to hear what's on the radio every day. I played after Diplo, but he was doing more of a House set, a real underground house set and that really inspired me. I had only thought about the songs I wanted to play five minutes before my set.
You've toured extensively around the world even playing 36 shows in one month. How do you stay healthy while on the road with such a rigorous touring schedule?
I don't know. Honestly, I think it's because I don't really drink alcohol. It's about what you eat and trying to be healthy, but it's also about your mind. It's not always physiologic it's also about the mind. I'm happy doing what I do. I live a dream. So that gives me the energy to keep going.
Having taken the stage around the world, how does the electronic music scene differ in Brazil and how does the country bring its own flair to the culture?
What happened in Brazil was we had a really bad economic problem in the country. The dollar was 4.5:1 which is ridiculous. We lost Tomorrowland, we lost EDC, and we lost Ultra. We lost everything because we couldn't afford to bring the labels or international DJs. What was before $50,000 is now $200,000. So we started to create our own scene and that's where the Brazilian sound came from.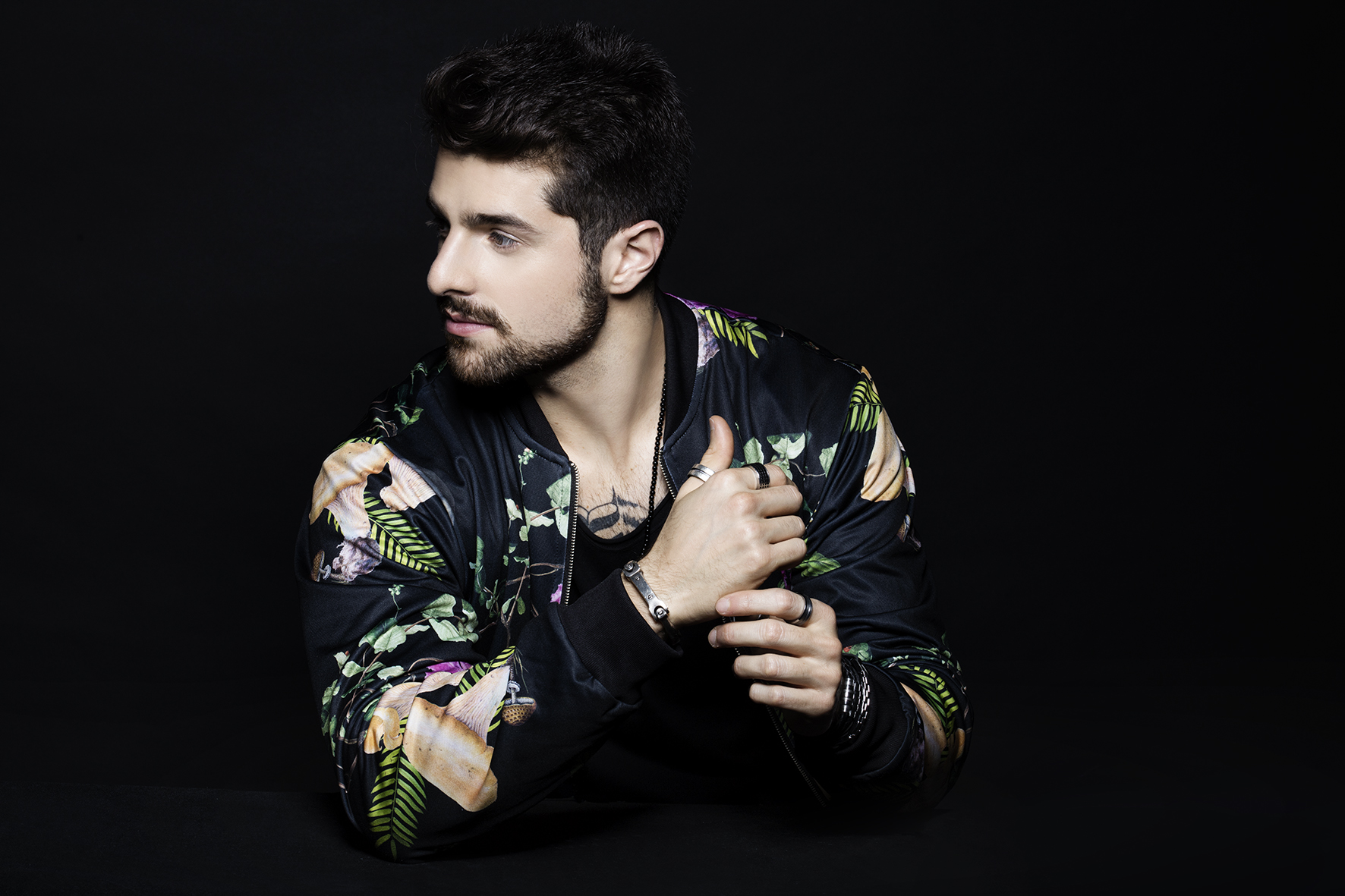 The internet has changed the way the world consumes and interacts with music. What was it like bringing the internet to real life when you met up with the "Alok Team Fans" Facebook group at Rock In Rio?
Its crazy information is moving so fast nowadays. The Facebook meet up was super interesting because it wasn't only the "Alok Team Fans" Facebook. I did five meetups. One of the meetups was a secret one where fans didn't know I was there. You had to create a group of eight people to get in. So people that came to the meet had to meet more new people that were passing by saying "Hey we need three more people for our group to get in for this surprise, come with us". It was fantastic and those people that didn't know me before got to meet new friends!
Finally, after having such a fantastic year, what goals do you have for the rest of 2019 and beyond?
There are so many things going on. I will be a Dad in January. For me, that changes everything in my life. It gives me much more reason for me to be here. It will inspire me a lot in different aspects and change my perspective of life. I can say that next year we are going to do a lot of things outside of Brazil.
---
Connect with Alok on Social Media:
Website | Facebook | Twitter | Instagram | SoundCloud | YouTube