UMEK's imprint 1605 closed out 2020 with the release of Desiderati 4.5 that features four fresh techno tunes to feast your ears on.
---
One of the labels in the techno realm that has continually pushed boundaries and delivered stunning tunes is 1605. Founded by UMEK, the imprint has hosted a range of artists over the years that includes everyone from Cosmic Boys and Space 92 to Teenage Mutants and Mark Knight amidst releases from the label boss himself. As 2020 came to a close 1605 looked to leave a lasting impression as the world headed into 2021 with the release of Desiderati 4.5.
Clocking in at four tracks in total, Desiderati 4.5 puts the heavy, driving style of techno that 1605 has become renowned for on full display. The release kicks off with "Reach" which sees UMEK and DJ Rush team up for a track that builds with a booming bassline and vocal sample that will steal your soul. The descent into the dark atmosphere continues as Beico and Julien Earle enter into the fray with "Hypnosis," a tune that will put anyone who listens under their command in a matter of moments.
Bruce Zalcer joins in on the fun with the only solo track on Desiderati 4.5, "Ambrosia," which offers up a bassline that will make your heart thud along to the beat as the synth lines arrive to take you to neverland. The ride comes to an end with Juan Ddd and Dante Filacanavo's "Rules" as they create an immersive environment that you can't help but get lost in as it consumes every ounce of your being. What a way to say sayonara to 2020 and hello to 2021, we can't wait to see what's yet to come from 1605 this year!
Listen to Desiderati 4.5 on Spotify or your preferred platform, and let us know what you think of this fresh release from 1605 in the comments!
Stream Desiderati 4.5 on Spotify:
---
Desiderati 4.5 – Tracklist:
UMEK & DJ Rush – Reach
Beico & Julien Earle – Hypnosis
Bruce Zalcer – Ambrosia
Juan Ddd, Dante Filacanavo – Rules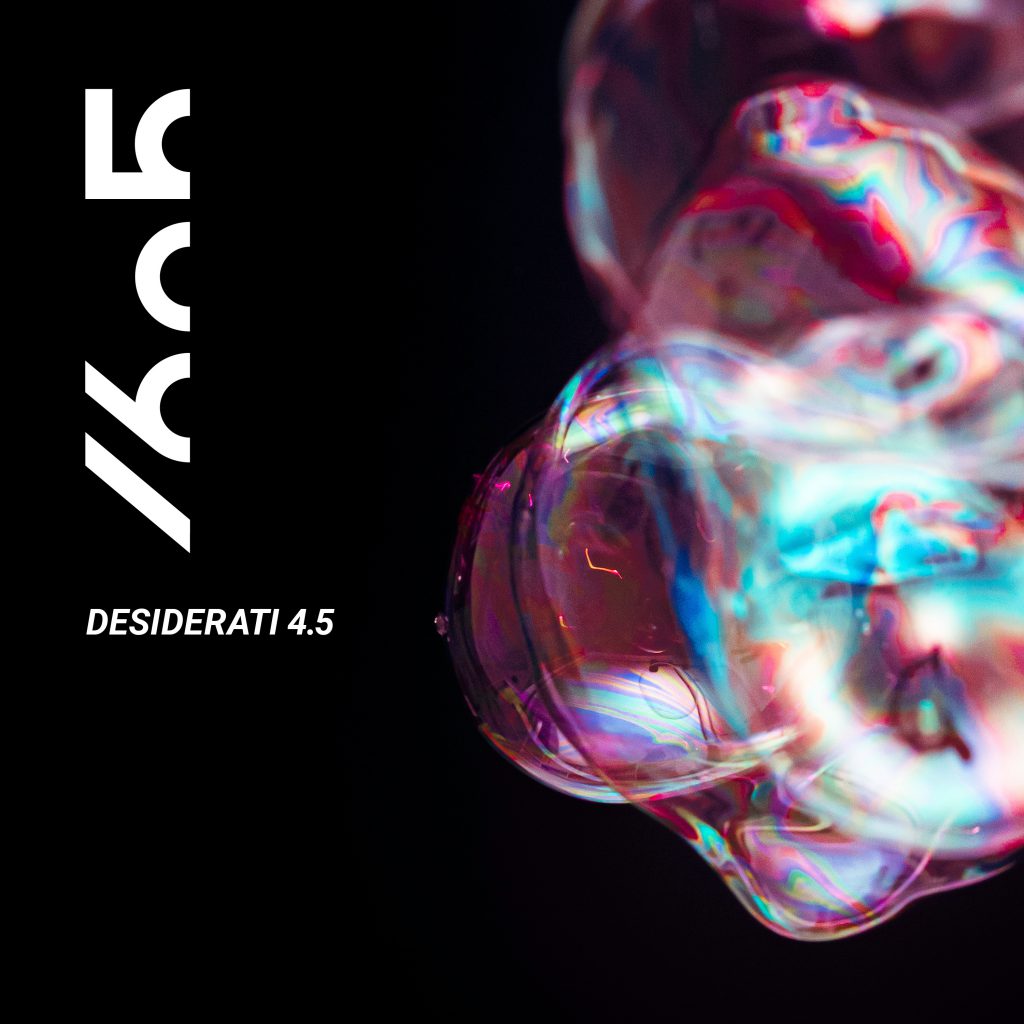 ---
Follow 1605 on Social Media:
Website | Facebook | Twitter | Instagram | SoundCloud