GRL GANG brings seven new tunes on Wreck The Halls that are everything you would want to find wrapped up under your tree.
---
GRL GANG is a label dedicated to showing love and support to women in the scene. They're all about badass, female empowerment, which is something that has been great to see in our community. This year has seen them rise to even greater heights as GRL GANG hosted two fantastic GRLFEST streams while also delivering RIOT! back in the spring as well. Now, they're putting a bow on 2020 with a killer compilation to feast your ears on, Wreck The Halls, Vol. 1.
Blessing speakers with some remarkable tunes, the seven artists featured on Wreck The Halls, Vol. 1 pulled out all the stops to close out the year on a high note. Just wait till you get hear MADGRRL's fierce and gritty dubstep track to kick off the compilation, it will surely put anyone under her "MIND CONTROL." This is one of those tunes that's sure to break a window or two if played at full volume.
Two other tracks that will have you feeling the bass are "Moontide" by Space.Wolf and Kerys, and "Shakuhachi" by AUSTERIA and Zingara. These two collaborations take listeners on a ride filled with melodic moments and heavy, wub-fueled drops that will have jaws firmly placed on the floor.
The tunes on Wreck The Halls, Vol. 1 aren't just dubstep bangers though. VILLA offers up an immense soundscape to explore on "Need U" while dolltr!ck switches things up with a gorgeous track called "Reverie" that brings its own energy drawn from the drum and bass realm. STEPSISTERS also take the reins to bring a touch of techno to the compilation with "Tuckfwelve," a song that's perfect for when you need to jolt yourself up from a food coma this season.
Without a doubt, my favorite track on Wreck The Halls was Shmell's track "Beats Knockin." Each sound layered in was so crisp and clean, and as soon as the drop hit I could feel that bass deep in my soul. Immediately I imagined dancing in the mud at a festival while getting down to some beats with my friends, it's something I've been sorely missing this year.
Wreck The Halls has a bit of everything for any lover of wubs and higher energy beats. If you need music to play while you hang stockings and bake cookies, make sure you add these tracks to your playlist. Listen below or stream it now on your preferred music platform.
Stream GRL GANG – Wreck The Halls, Vol. 1 on Spotify:
---
GRL GANG – Wreck The Halls Vol. 1 – Tracklist:
MADGRRL – MIND CONTROL
VILLA – Need U
Austeria x Zingara – Shakuhachi
Space.Wolf x Kerys – Moontide
dolltr!ck – Reverie
STEPSISTERS – Tuckfwelve
Shmell – Beats Knockin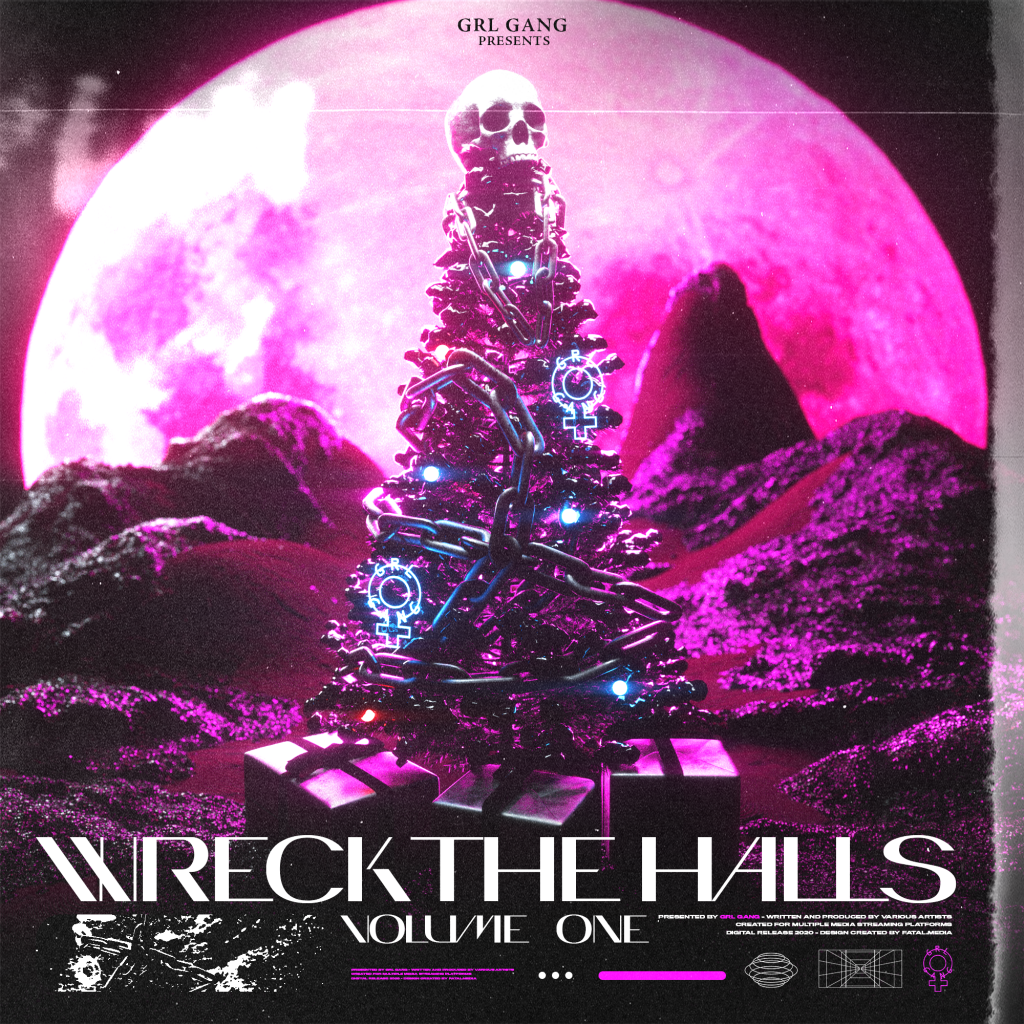 ---
Follow GRL GANG on Social Media:
Website | Facebook | Twitter | Instagram | SoundCloud | Twitch