On his sophomore album Fable, Mako showcases his stunning production and storytelling abilities as he evokes emotions across its runtime.
---
Since first arriving on the scene Mako has demonstrated his musical abilities with his unique indie style and experimentation in a variety of genres. After the release of his debut album, Hourglass, fans have partiently waited for his sophomore album, and he's steadily released singles to tease what was to come. Now, Mako has finally unveiled Fable that puts the storytelling nature of his productions on full display.
Out now on Ultra Music, Fable opens with "Parable," a track that sets the atmosphere for the rest of the album as Mako invites a wide range of instruments which creates a warm feeling. Guiding listeners through "Coyote" and "Peregrine," the next standout track is "Murder." It begins with an elegant piano arrangement before leading into a downtempo, steady beat over vocals as a build-up to the chorus. This uplifting change of rhythm challenges the moody, dark vocals, creating a perfect soundscape for a variety of emotions.
"Breathe" arrives next and delivers passionate vocals that evoke deep emotion and heartfelt feelings throughout its duration. When listening, it's easy to feel a deep sense of adoration by the tone of Mako's voice and vocal range. The song perfectly embodies his unique and iconic instrumentation as it takes you back in time to a memorable moment of wonder and ecstasy, encouraging strong compassion for those you love.
Beginning with a subtle piano, "Again," is another impressive tune that arrives towards the end of the album. It brings soothing vocals and classical elements yet it has a modern twist. The chorus picks up in tempo and pairs yet maintains the consistency of the reassuring tones as Mako's voice soars into a dynamic range before the song ends.
The final track on Fable is the Midnight Mix of "Coyote" which takes the original and transforms it into a new, elegant style. Although the original leans more towards a hip hop beat, the closing track is soothing and slow taking on many characteristics of classical music. The contrasting styles of both versions show the wide range of musical interpretations and genres blended throughout this release.
Fable is a true testament to Mako's incredible musical ability and knowledge. The album has a natural flow from each song, which tells a story open to interpretation while creating an alternating atmosphere that takes you to a landscape of one's own interpretation. Bravo, Mako!
Be sure to listen to Fable on Spotify below or your favorite streaming platform, and let us know how you interpreted the story in the comments.
Stream Mako – Fable on Spotify:
---
Mako – Fable – Tracklist:
Parable
Coyote
Peregrine
Murder
Breathe
Chameleon
Roller Coaster
Ocelot
Again
The Wagon
Coyote (Midnight Mix)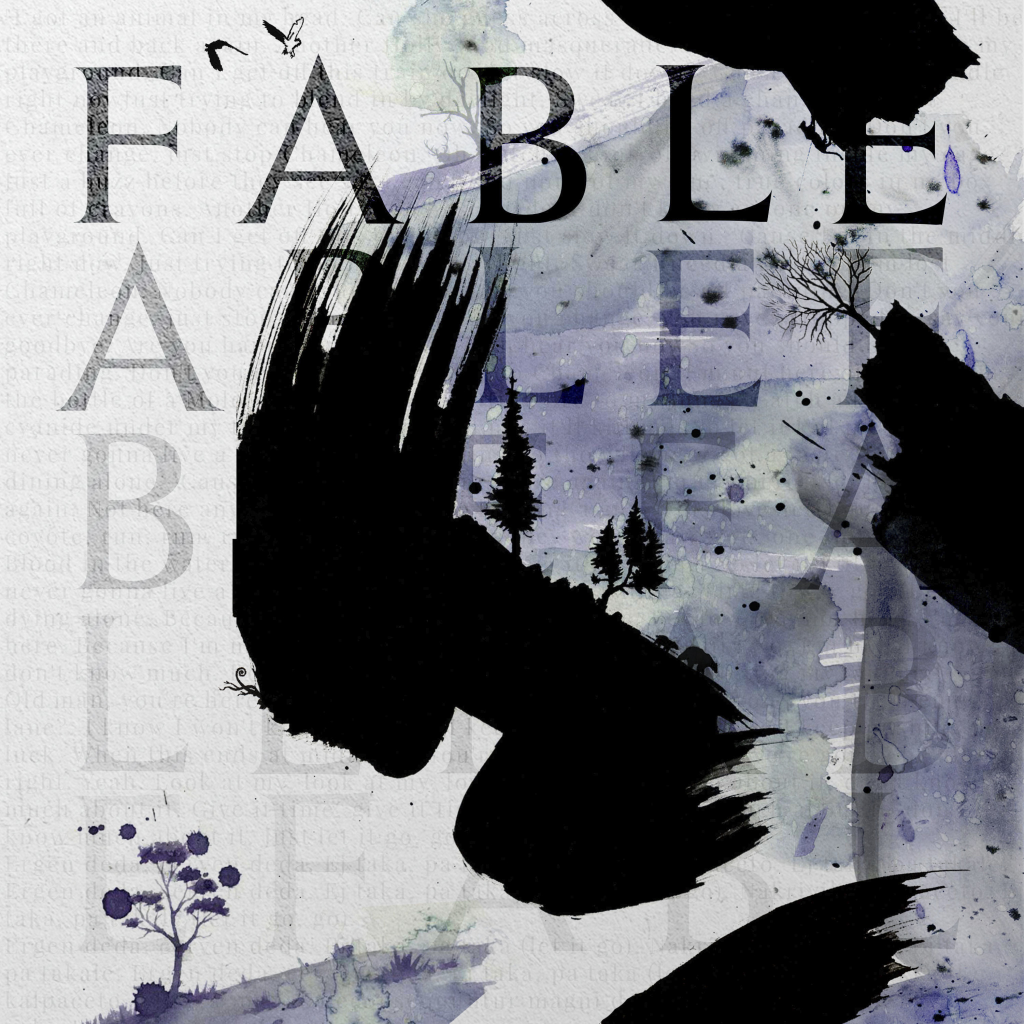 ---
Follow Mako on Social Media:
Website | Facebook | Twitter | Instagram | SoundCloud | YouTube