Belfast native Dee Montero drops his latest EP on his newly launched Futurescope label and it is a beautiful journey down the Meridian.
---
Dee Montero has loved dance music for decades, dating back to his roots where he gained early influences while listening to Passion FM on pirate radio in Northern Ireland. At the time, he was known to record many mixtapes and dug deep for vinyl options at local record stores. But once his career took off, he began to deliver tunes that have since landed on labels including Anjunadeep and Knee Deep In Sound.
While 2020 hasn't had many live shows, unlike 2019 when Dee Montero left a lasting impression during his appearance at Anjunadeep: Explorations in 2019, he's been committed to tirelessly working away in the studio. Currently, he's focused on growing his new label Futurescope into a powerhouse in the scene and today marks the release of his new EP, Meridian, on the label. Following his recent 2020 singles "Sapphire" and "Aria," this EP consists of two core tracks and three additional remixes, including one from Patrice Baumel, for his fans to feast on.
Listen to the Meridian EP on Spotify or your preferred platform, and read on for a deeper look at the latest release from Dee Montero!
Stream Dee Montero – Meridian EP on Spotify:
---
Dee Montero's Meridian EP is filled with deeper tones and progressive sounds, and the two core tracks will put listeners right at the heart of Burning Man.
The title track speaks directly to the needs of anyone looking to immerse themselves in a serene soundscape. "Meridian" opens with snares, quickly adds some kick drums, and gradually layers on the bass throughout its beautiful build. The intro doesn't have a decidedly deep feel, but as the journey commences, we're taken to the depths of the world that Dee Montero has created. Then the outro arrives to reverse that course and break it down into a clean conclusion. Patrice Baumel's take on the track is true to the original while adding a celestial layer that brings a special euphoria to the darkness of the original.
The other track, "Bridges," comes in three flavors with a vocal, instrumental, and radio edit. This one feels perfect for the Playa as Bali-based singer/songwriter Laura Freedland lends their voice to the track. As Freedland's vocals are introduced into the track, there's a distinctly fresh, uplifting feeling that arrives along with them. Paired with Montero's beat, it makes "Bridges" something truly unique and memorable.
Listeners will be taken away to a far off destination on this track, entranced by the repetitive yet striking single-beat that drives the rhythm with periodic layering in of a swooping synth melody. "Bridges" is easy to listen to, yet super complex and layered. If you give these layers the chance to wash over you, you'll find a little something new with each replay.
With the Meridian EP, Dee Montero has another solid hit on his list and we're excited for what is yet to come on Futurescope. Make sure to follow him on social media to stay up to date with the latest from him and the label!
---
Dee Montero – Meridian EP – Tracklist:
Meridian (Original Mix)
Meridian (Patrice Baumel Remix)
Bridges feat. Laura Freedland (Vocal Mix)
Bridges feat. Laura Freedland (Instrumental Mix)
Bridges feat. Laura Freedland (Radio Edit)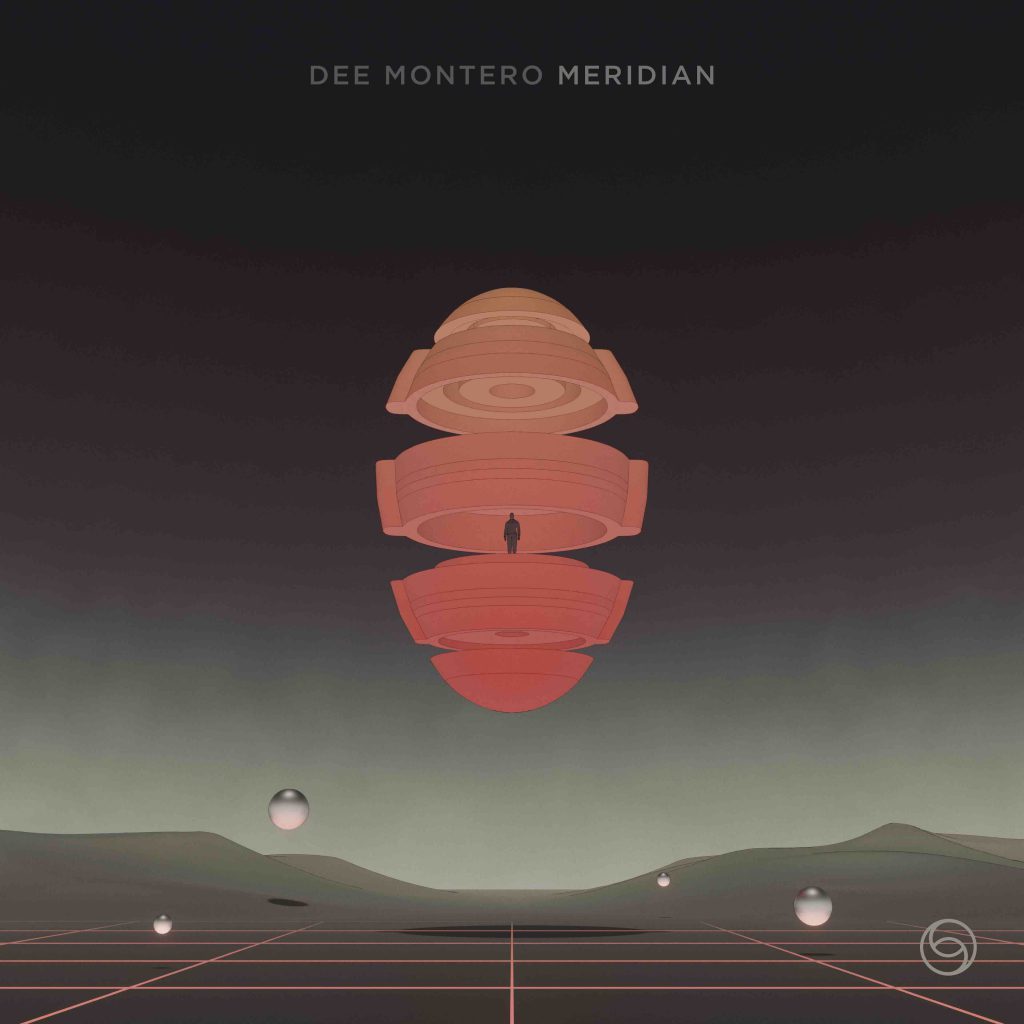 ---
Follow Dee Montero on Social Media:
Website | Facebook | Twitter | Instagram | SoundCloud