Delaney Jane is taking listeners on an adventure of emotions on Somewhere Else, it 'hurts like heaven' but feels and sounds so good.
---
Delaney Jane is an artist who knows just how to steal hearts with her beautiful and relatable music that anyone can connect with. Over the course of her career, she's lent her voice to a number of artists ranging from Shaun Frank to Adventure Club. Throughout this year she focused on herself and released "On Paper," "Want You Now," and "Just Sex," which were just a little taste of what fans could expect on her forthcoming EP. Fast forward to the present and the Somewhere Else EP is finally here.
Out now on all platforms, Somewhere Else is a wonderful collection of songs with each one telling a different story of connection and letting go. Delaney Jane has such a captivating voice; you cannot help but be pulled in and taken on a journey with the stories her music tells. Not only are the lyrics super catchy but the beat will make you want to throw your hands in the air as you drive down a coastline.
Somewhere Else is elegant, emotional, and might even have you reminiscing on that old flame that was perfect "On Paper." The tracks on the EP create vibrant imagery that will find your heartstrings and give them a tug. So sit back, close your eyes and let Delaney Jane take you on a journey with her soothing voice and groovy beats.
Stream the Somewhere Else EP on your preferred platform and read on for a deeper look at the latest release from Delaney Jane.
Stream Delaney Jane – Somewhere Else on Spotify:
---
Delaney Jane stole my heart with Somewhere Else. I haven't felt truly connected to a piece of music as I did with this in so long and it had me ready to pack my bags and escape.
The EP kicks off with the title track "Somewhere Else" and as soon as the chorus hit I could feel myself starting to daydream about running away to new places and starting anew. "Maybe I'm scared to settle down, maybe I'm not home yet," those lyrics resonate with me deep in my core. I've been craving a fresh start and everything about this song hit those feelings on the nose as I could only imagine this song blasting as I drove away from my current life, leaving the past in my rear-view mirror.
"Want You Now" made me feel like I was in a dark hotel room sitting in a velvet chair with low red lights washing over everything. The lyrics of the song tell a story of being on the road, but craving that person who's back at home, something that anyone who travels often will immediately understand. Things change up with the next track "Just Sex" and it seems like the two characters are pushing and pulling at each other while also overthinking their situation. Saying all the right words in their head but never out loud, one is falling too much for the other and even though it hurts, they can't let go.
"On Paper" is about meeting someone who, when put down on paper is so good for you, but at the end of the day the feelings just aren't there. Delaney stole my heart with this one, and the slowed-down beat reminded me of Robyn's "Hang With Me." I almost felt my own heart breaking into pieces as each lyric hit and intertwined with the enchanting melody. Then, "Strangers In The Dark" talks about how things have changed over the course of a relationship as the desire of wanting to go back to how things were when two people first met.
Last but certainly not least, the EP wraps up with my favorite track "Just As Much" with Virginia To Vegas. Sometimes there are people we all need to let go of, but we see them again and all the feelings and emotions come rushing back, and this song speaks to that. As soon as the first beat hit I felt myself feeling so much lighter, it was almost a sense of freedom. There are times in life we have to let go of what no longer serves us and listening to this EP solidified that it's okay because there are always better days ahead.
---
Delaney Jane – Somewhere Else – Tracklist:
Somewhere Else
Want You Now
Just Sex
On Paper
Strangers In The Dark
Just As Much feat. Virginia To Vegas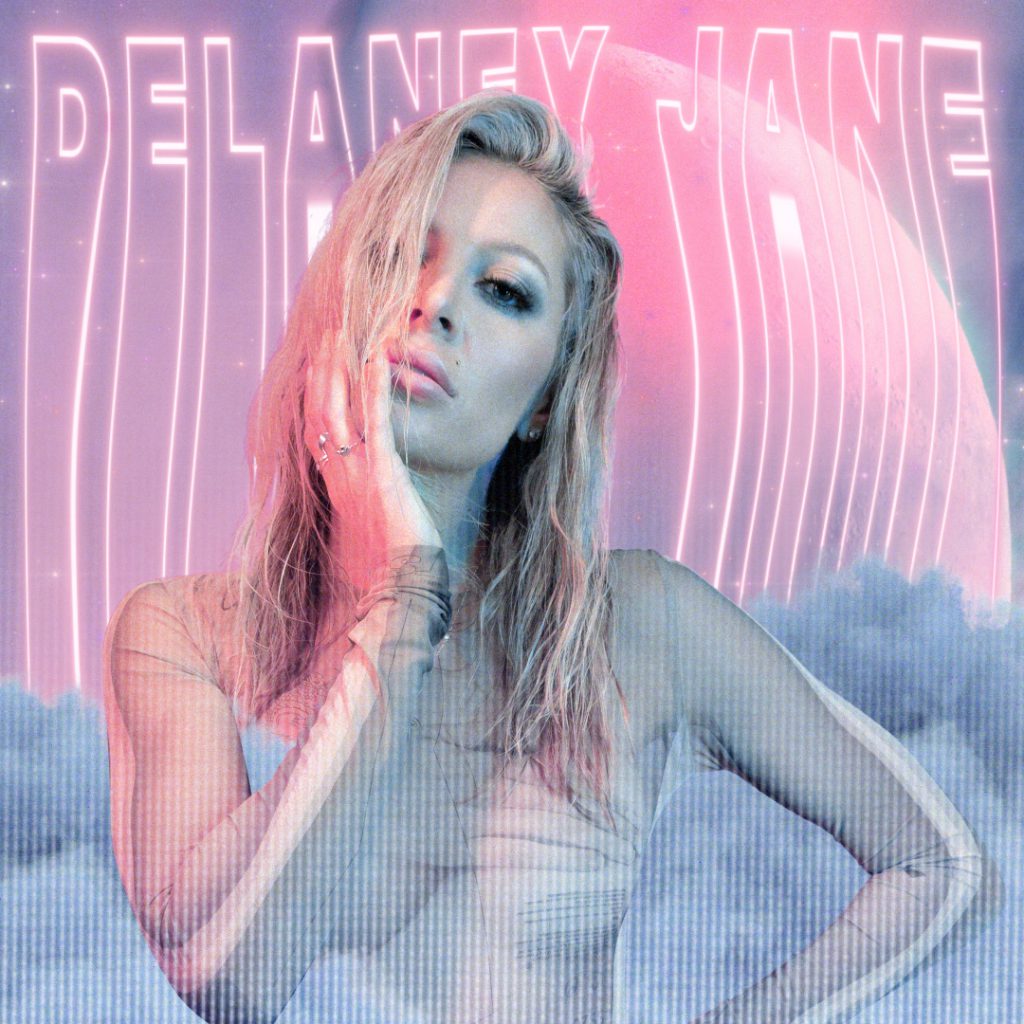 ---
Follow Delaney Jane on Social Media: