Obscure and mystical, Purple Kaiser brings a deep history of music production and otherworldly sounds to his new EP, Purple Dreams.
---
Like the infamous movie character Keyser Söze in The Usual Suspects, Purple Kaiser exists in the shadows and yet is discussed openly as a legend. Yet unlike the movie character, who may or may not actually exist, he is quite real, and his musical lineage can be traced back several decades. Purple Kaiser is one of the many aliases from which Markus Binapfl has produced and released music. In fact, the alias is attached to his better-known one, Kaiser Souzai, which is a clever play on the name of the movie character.
Purple Kaiser, regardless of the alter ego you know best, has produced hundreds of songs over his career. Based in Berlin, he takes his influences from so many places and sounds, including the many countries he has visited and music dating back to the prog bands of the '70s. This diversity in source material has led him to produce music across a number of genres, so perhaps it is no surprise that he has multiple aliases aligned with these multiple personalities.
Purple Kaiser is working up towards an album release in early 2021 and Purple Dreams is an EP sampler to be part of that album. The first single was released on Bar 25 and now the Purple Dreams EP is out on his own Ballroom Purple label. While the Kaiser Souzai alias is more aligned to Binapfl's techno style, Purple Kaiser was born of his desire to create more of a house style that is designed for dancing in the clubs or at home in your own club quarantine in true 2020 fashion.
Listen to the Purple Dreams EP on Spotify or grab a copy on Beatport, and read on for a deeper dive into the latest tracks from Purple Kaiser.
Stream Purple Kaiser – Purple Dreams on Spotify:
---
As the Purple Dreams EP opens we jump right into a steady beat of bass and kicks.
With the opening track, "Purple Bantei," we're immediately introduced to the steady, driving rhythm that carries all three tracks. At 6:45, this is the shortest of the three tracks and when all of the tracks are combined, this EP is practically the length of a common pop album. I enjoyed that there's a clear groove throughout the track, and yet there are several builds and drops that create a full and diverse soundscape on top of the rhythm. What especially captured my attention on this track are the variations on synths and natural elements. There's something very organic about many of the tones, and the transitions between them, which allows the track to burrow into my musical mind.
The second track, "Purple Cycles," drives a strong drum beat and captures your imagination right from the start.
The initial build beyond the beat relies heavily on more organic sounds and a repeated scale that pulls you into the track. "Purple Cycles" then proceeds to layer on celestial sounds that pull you in even further, and perhaps begin to pull you away from the gravitational pull of this third rock from the sun we inhabit. I always love when sounds pull me into the atmosphere above while striking a balance to not sound too much like science fiction. Unless, of course, your influences and goals are sci-fi related. This song continues to walk this balance perfectly with sounds coming in and out of the track that keeps it interesting all the way to the final beat.
The last track opens in a deeper, darker place than the previous two tracks.
"Purple Haze" is aptly named as you can feel the haze from which this track grows. It also differs from the first two tracks in that it has a steady build on top of a repeating rhythm. Where the first two tracks took me away by diverging from their core, this one leverages its foundation and simply builds on it over and over. That's not to say that it's boring or repetitive; on the contrary, it's intriguing and thought-provoking. This is the song where I'm dancing at the club, but deep inside my mind contemplating my decisions in life. For some this may sound distracting; for others, this is what electronic music is all about. Bravo, Purple Kaiser, on this fantastic EP.
---
Purple Kaiser – Purple Dreams – Tracklist:
Purple Bantei
Purple Cycles
Purple Haze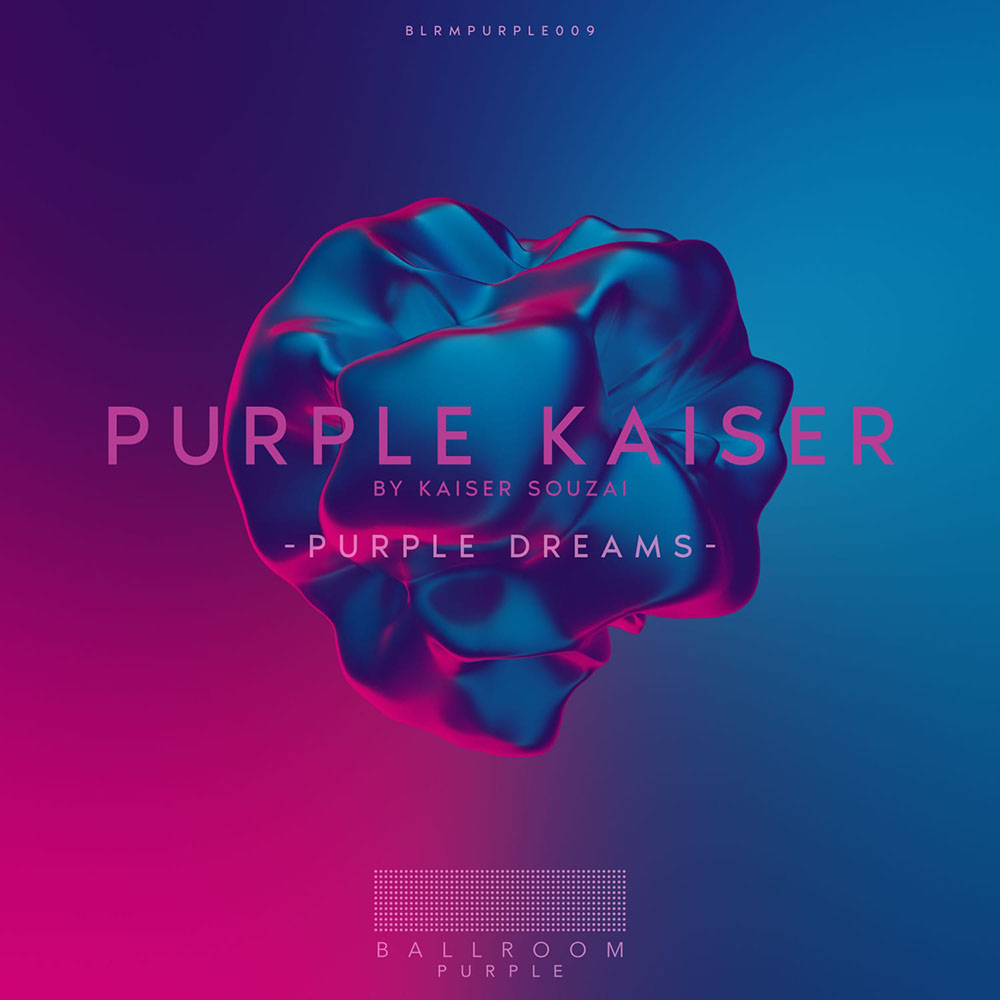 ---
Follow Purple Kaiser on Social Media:
Website | Facebook | Twitter | Instagram | SoundCloud