After a slow burn of singles, Japanese-Australian duo Lastlings release their debut album First Contact and it was absolutely worth the wait!
---
Siblings Joshua and Amy Dowdle, aka Lastlings, have been teasing their growing fanbase over the last two years with a slow drip of sensuous singles that began with "Deja Vu" and has now culminated in their debut album First Contact. Working closely with RÜFÜS DU SOL throughout the creation of this album, when I was first told that their sound is very "RÜFÜS-like" I was a little wary that it might sound too similar. But have no fear: the RÜFÜS influence is notable, but this album truly stands alone and has a unique sound that will have you dancing at your desk.
First Contact has a lot of ties to Lastlings' Japanese upbringing with some of it written in the remote northern town of Aomori. This small fishing village was also the hometown of their grandparents where they took inspiration from the culture and mountainous surroundings. Additionally, cinematic influences from Blade Runner, Akira, Ghost in the Shell, and Studio Ghibli films permeate the album as well. When I first watched the previously released album trailer I immediately thought of Blade Runner, so seeing that was an inspiration really makes sense.
After hearing their album, I'm looking forward to "the after times" when I can go to a live show and see Lastlings in person. Knowing that they perform live as a three-piece set consisting of Amy on vocals, a live drummer, and Josh on the synths is very appealing. It may be a while until we get to see the greatest live shows again, but in the meantime, it's nice to have some terrific new music from this fantastic duo.
Be sure to listen to Lastlings' First Contact on your favorite platform, and read on for the full album review below.
Stream Lastlings – First Contact on Spotify:
---
Two years to the day after the debut of "Deja Vu," this track is now the opening of the complete First Contact album.
It seems appropriate that when this track was released, Amy and Josh described it as "the first offering… from their new sound" because it truly does set the stage for the entire album. While there are a lot of familiar pop elements throughout, it has a very fresh soundscape to explore and the unique composition of them has me hooked.
Next up, "Take My Hand" has a brief, gentle intro before Amy's belting vocals enter, immediately followed by a driving beat that continues throughout the track. The rhythm is solid and steady, giving a perfect backdrop to the full-throated, yet airy, vocals. The limited variability from beginning to end here could be a fault, but instead, it feels like a confident statement that this track precisely knows its identity and place. For me, that place is on the dancefloor. Don't miss the Totally Enormous Extinct Dinosaurs' remixes of this track as well.
"Out of touch" seamlessly picks up where "Take My Hand" left off and then changes up the mood entirely.
The first time I listened through the album, I thought I was still listening to "Take My Hand" when this track opened. I quickly realized it was just a beautiful transition that plays perfectly when listening to the album linearly, but also stands alone as its own intro. Then Lastlings quickly change course with a lighter rhythm and synths that elevate the vocal line. Ultimately, this tune is all about emotion and it certainly gets that response from me.
The emotions continue on "False Reactions" and about 30 seconds in there is a familiar five note sequence that sounds as though we're about to be tossed into full RÜFÜS DU SOL mode. But just when you think they may have taken too literal of an influence from their mentor, the lyrics begin to tell a different story and we're sent down a darker and slightly dirtier path. It's as if RÜFÜS is the boulevard we were traveling on and Lastlings is the dark alley we turned down to get to that secret club the cool kids told us about. The familiar five note phrase continues in the background but no longer feels so chummy.
At this point in the album, Lastlings' cinematic influences become crystal clear and signal a different tone from here forward.
"9400" offers a short minute and a half interlude that could easily be from the Blade Runner soundtrack. Or perhaps the score for the aforementioned album trailer. What immediately follows is "Last Breath" which echoes the previous track beautifully before transitioning into a faster rhythm that carries through until a respite highlights an ethereal and light vocal section. This alternates with a booming combination of all three previous sound themes and another vocal section that builds slowly into a gorgeous outro that takes the listener far from wherever they were when they started listening.
After the journey that "Last Breath" took us on, we're greeted with a gentle opening to "No Time" which, much as its name implies, doesn't waste any time building into a smooth and dancey rhythm. As with many of these tracks, Amy's vocals are highlighted beautifully and perhaps this is no clearer than on this tune. Similarly to "Take My Hand" this song knows precisely what it wants to be for the listener and stays true to that focus throughout. If one song from this album were to make the jump from the club to the radio, this is the one.
The aptly named "Visions" opens with a piano solo that is gentle and enticing, before dropping us right back into dance mode.
So here we are at the club, dancing away, and these piano keys halt our movement, but not our feeling of euphoria from sound and motion. Before we have a chance to fully process this interlude, we're dancing again. Then, before we've fully embraced our movement, the piano is back. "Visions" is a perfect foil to the steadiness of many earlier tracks, including its predecessor, "No Time." Instead of sending us into a balanced, trance-like movement, "Visions" makes us wonder why we're here, why we're listening, and why we're dancing. Whether you choose to look within or beyond for the answers, this song will help you find your way.
The first time the next track played for me, I noted a mechanical feel to the beats. Then I realized that the track is named "AI" and it felt very appropriate; as if it could have been composed and performed by a machine. This is not an insult; in fact, I find it very thought-provoking to ponder what intelligence is needed to produce music like this. Is it a testament to human capacity that Lastlings can produce these electronic sounds? Or a sign of where we are in our existence that we think an electronic being might be writing and performing our music?
With "Held Under" the RÜFÜS DU SOL influence is strong!
There is a decidedly an "Innerbloom" feel to "Held Under" and yet it is also new and fresh. It also diverges notably as the track builds, but I couldn't help but make the connection immediately when I heard this for the first time. It builds into a heavier sound and sets a heady tone for the last few tracks on the album as well.
"First Light" is another brief interlude that could easily be a movie score, but this time, there's a heartbeat rhythm and soaring synths that carry us into the final track of the album. "I've Got You" opens with gentle vocals while the synths begin layering on resulting in a full spectrum of sound. It's a perfect album finale that brings together every element showcased in the previous tracks.
I would quite enjoy hearing this album in the club, performed from start to finish, in the order presented here. It's pretty remarkable that Lastlings created the album over a two-year period because the flow within each track, and through the album as a whole, is just stunning. I hope you enjoy this one as much as I do!
---
Lastlings – First Contact – Tracklist:
Deja Vu
Take My Hand
Out Of Touch
False Reactions
9400
Last Breath
No Time
Visions
AI
Held Under
First Light
I've Got You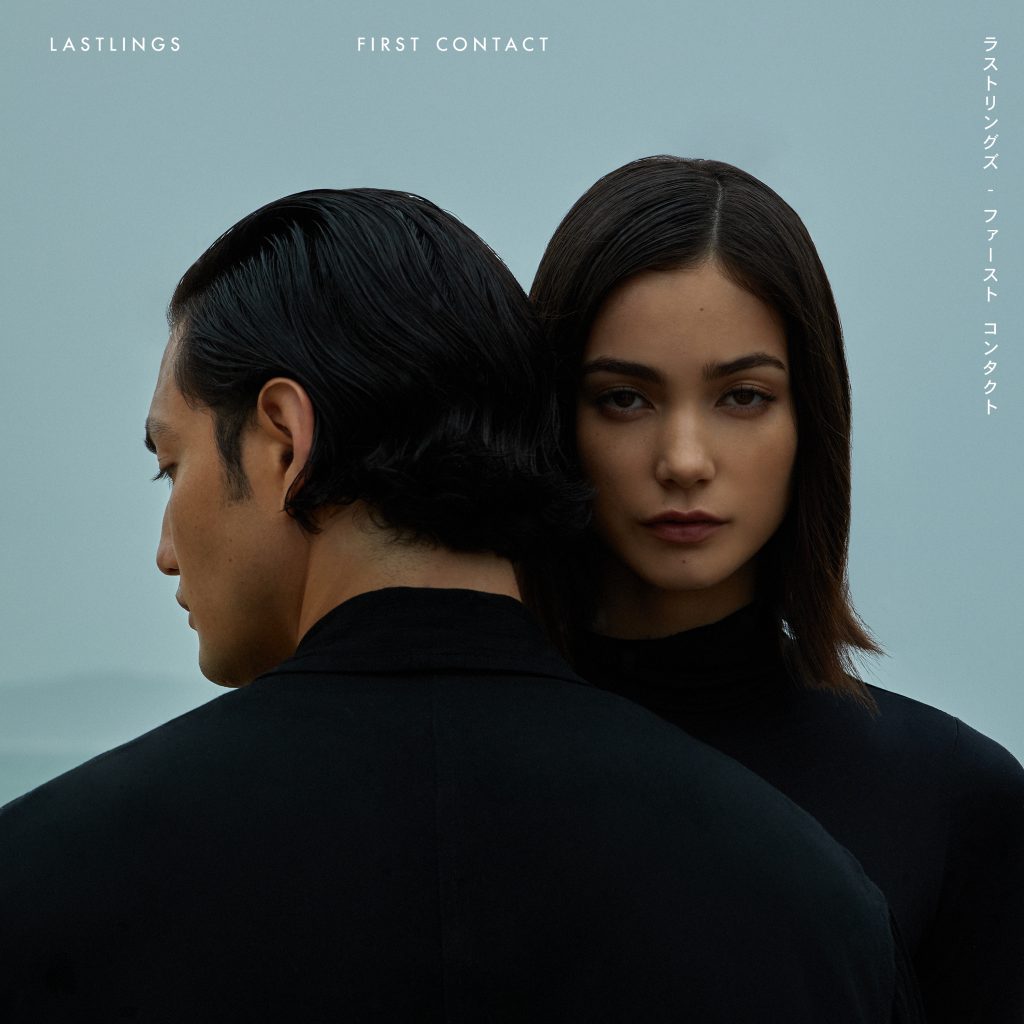 ---
Follow Lastlings on Social Media:
Facebook | Instagram | Twitter | SoundCloud | YouTube